5th Graders Can Enjoy Free Skiing This Winter at Mountain High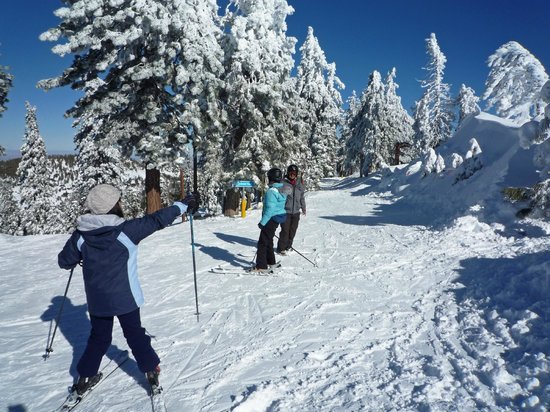 The idea of teaching kids how to ski sounds great—until you tally up the cost. While it's possible to just let little ones sled or play in the snow for less, there's good news for anyone with a hankering to ski and a fifth-grader at home: The 5th Graders Ski Free Program has returned to the ski resort nearest you—Mountain High in Wrightwood.
Amazingly, there are no tricks or strings to the program, which lets fifth-graders get a free ski pass with the purchase of a non-holiday adult ticket. You just need to prove your kid really is in fifth grade (and be forewarned: a copy of whatever proof you provide, whether it's a report card, school ID, or birth certificate, will probably need to be left with the resort), and he or she skis free all season. While Mountain High has offered the program in the past, it wasn't available for the past few years, so take advantage while it's back!
Has your fifth grader never skied or snowboarded before? Your kid can upgrade to a discounted lesson for $89 ($25 off the regular rate). That price includes a two-hour lesson, rental gear, a lift ticket, and a snack. Certain kids on the Mommy Poppins team learned to ski on this very program and had a great experience. Just note that the offer isn't valid December 22-31, January 1-6 and 19-21, or February 16-18, 2019.
If you have other little ones who don't want to miss out, there's more good news: all kids 12 and under ski free (a $49 savings) with a paying adult (one free ticket per adult, and children must be present at the time of pick-up) through December 21, 2018. That could be what to do with one of those random early dismissal days the last week of school. Check the Mountain High website for other offers, too—like the 1-2-3-Free program that grants kids AND adults a free season pass after completing three lessons.
Note that free ski passes are lift tickets only; kids' ski or snowboarding equipment packages can be rented for $30/day onsite at Mountain High, or for about half that at one of the ski shops in Wrightwood.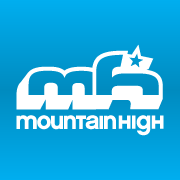 Mountain High address: 24510 CA-2, Wrightwood, CA 92397
Website: www.mthigh.com