EFCA Hosts Free Community Easter Egg Hunt Carnival ~ 4/1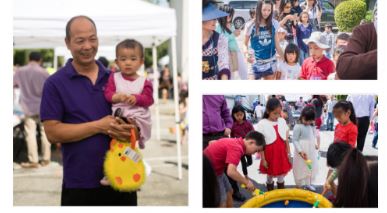 EFCA organized a fun Easter Egg Hunt event on Sunday (4/1) 2:30pm-4:00pm.  Free Egg hunt events & carnival games for parents-child.
We will have Easter Egg hunt (0-11 years old),  fishing game, animal balloons, cartoon tattoo sticker, night market soda tossing, water cup, snacks, drinks, etc..  Many fun events and programs for family and kids.
Free Admin, Free Prizes, Free Games !!!

Time: Sunday April 1, 2018 2:30-4:00pm
Location: EFCA Church  225 E. Live Oak Ave., Arcadia, CA 91006