12 Great Ideas for Non-Toy Christmas Gifts for Kids
If you are like us, who prefer the old school ways of celebrating the Holidays with family get together and some nice family time next to the Christmas Tree, then you'll probably feel the same ways about the over-commercialization of the Holidays. After all, shopping should not be the ONLY activity and toys are definitely not the only choice for Christmas gift for kids.
This year, we are giving gifts to our kids there are NOT toys …  After much research and consulting with friends, here is a list of 12 gift ideas that do not involve purchasing of a toy. Check this out and let us know which one you like the most (or feel free to share with us a few great ideas of your own!)
---
Make them a photo album of memories from the year (use an album where it has room for you to write and share why you loved that moment.)
a low-price digital camera that you won't mind breaking will spark some great inspiration for your kid to become a photographer. You'll get to see the world from his/her angle too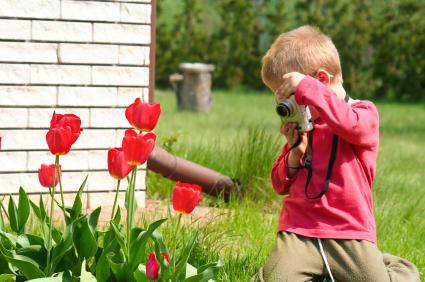 Subscription to a kids magazine or monthly educational boxes such as Little PassPorts or Kiwi Crate
$5 ice cream gift card & a new set of pajamas…. then go out together and get ice cream in your pajamas with your kids.
Photo mug. Better yet, decorate it yourself, then create a crazy hot chocolate recipe that belongs only to your family
Membership to a local museum, so you can go so often and it pays for itself after just a few visits.
A butterfly kit — your kids will love watching them start as caterpillars and end as butterflies
Tickets to an event, sports, music, food, there are always so many great events in LA that you'll never run out of ideas
For little princess who loves to beauty up, give her a gift certificate for manicure and pedicure, or to get their ears pierced.
Sign them up for kids cooking classes, then give them their own apron and kitchen tools. Your best kitchen helper is coming to your help soon
a 2017 monthly calendar, with lots of fun activities pre-planned and written on the calendar for each month (sleepovers, movie nights, backyard camping, etc.)
Let the kids research and pick a charity organization with a worthy cause in helping the needed, donate money on their behalf, and arrange to volunteer there during the year. This is the best way to model philanthropic spirit for the kids.