View KidsFest Photo Booth Pictures & Media Coverage Here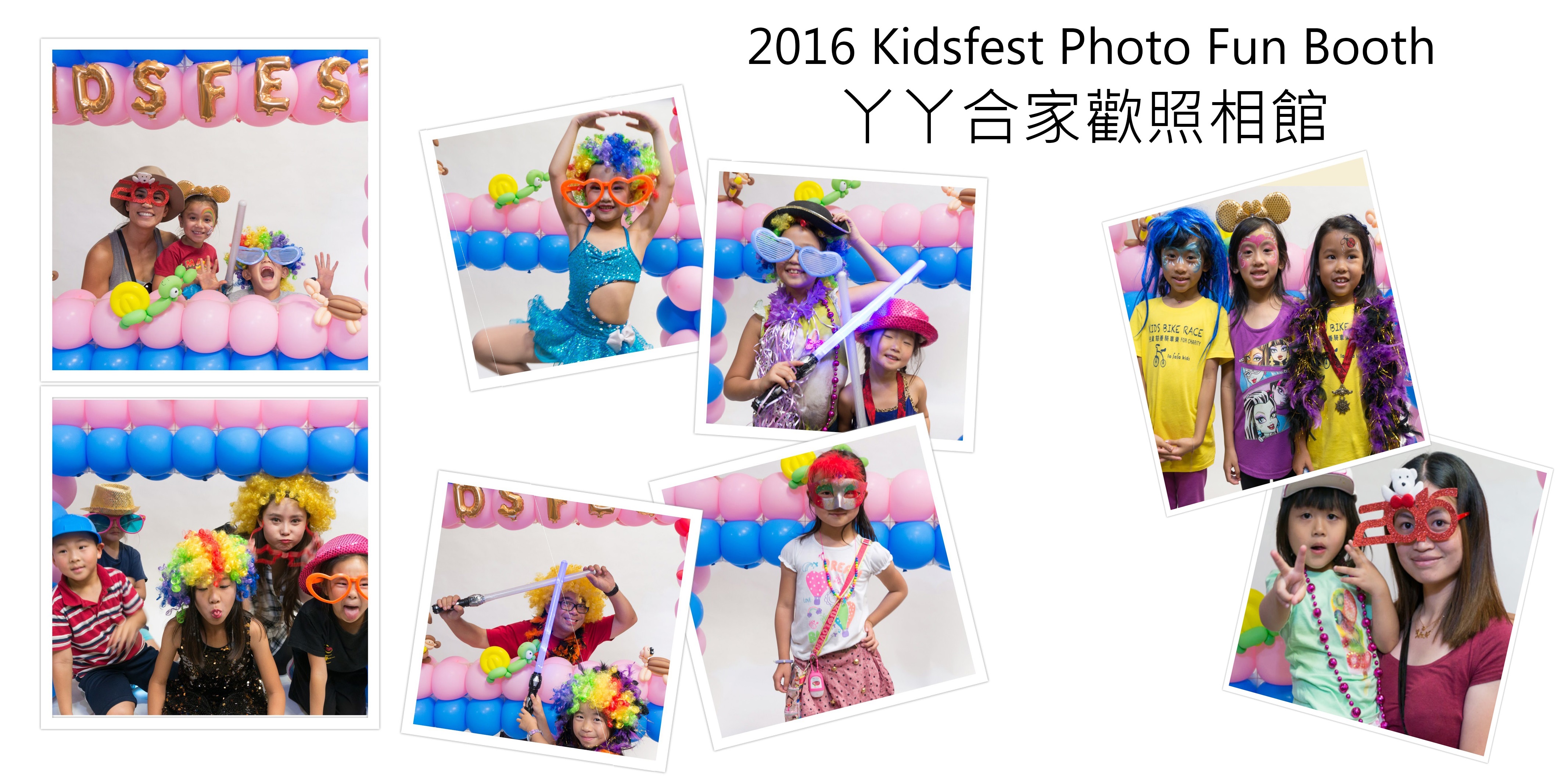 All of us at La JaJa Kids want to say a big THANK YOU to all of you who came to the 2016 KidsFest and Kids Bike Race. We look forward to seeing you next year!
Did you visit the La JaJa kids Family Photo Studio at KidsFest? Remember how much fun we had with the giant balloon picture frame?
Well, all the photos have been uploaded, please click the link for viewing and downloading:
Please click the link for KIDSFEST Photo Booth's Pictures: https://www.flickr.com/gp/57840197@N07/0k5V3W
---
Skylink TV
---
8sian Media
---
Chinese Daily

(記者程果兒/洛杉磯報導)
2016年「親子童樂日暨家庭教育展」,昨天在亞市社區中心舉行,針對華裔家庭,集教育、育兒資訊、親子活動、示範教學及表演娛樂於一體,並開設教育專家座談會,吸引很多華裔家庭參加。2016年親子童樂日暨家庭教育展(KidsFest and Family Expo)由丫丫園地主辦,亞凱迪亞市協辦,ScholarShare加州529大學儲蓄計劃贊助,昨天早上活動由第四屆「兒童慈善汽車樂」拉開帷幕,多位小騎士一起騎腳踏車籌措善款,獲得的款項將捐贈給多家社區服務機構,包括希望之城癌症研究與治療中心、洛杉磯兒童醫院、亞凱迪亞市康樂部等,讓小朋友們的愛心回饋社區。
親子童樂日還為到場家庭提供了豐富多彩的特色活動,包括由Robotix機器人學院帶來的科技遊樂區「STEM大本營」、名畫創意美術學員設置的創意藝術園區、SK跆拳道中心帶來的體能動感園區,還有教育和健康專題講座,以及多家兒童文藝團體帶來的精彩文藝演出。
丫丫園地親子網站(lajajakids.com)發言人林敏知表示,丫丫園地的目標是籌辦一個屬於華人社區的兒童嘉年華及教育展,為家長們和各類教育資源搭上橋樑,讓小朋友們們在學習和互動學習中接觸新事物,培養親子間緊密關係和感情,這場活動就是專門為華裔家庭設計的大型兒童博覽會,內容豐富,希望使家長和孩子們都獲益良多。