Are You Ready to Go Cherry Blossom Spotting? WE ARE!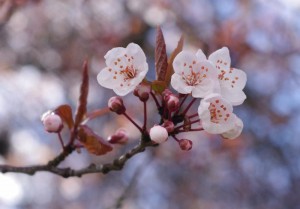 一年一度的櫻花來囉!今年也一樣,在不同的地方也能看到有櫻花的烙印..
因此小編將會一次過介紹不同地方的櫻花,希望總有一棵櫻花樹在你家附近!想想看,在櫻花樹下聞一聞淡淡的花香,看著眼前粉粉、特讓人愉快的顏色,看著孩子們在一些粉紅的櫻花跑跑跳跳,在草地上野餐又拍美景,家庭週末就是要這樣才夠輕鬆!
---
Lake Balboa Cherry Blossoms Watch 洛城賞櫻花 (3/1-31)
Location: Lake Balboa, 6300 Balboa Blvd., Van Nuys, CA 91406
Come down to see the beautiful Cherry Blossom trees bloom in Lake Balboa Park. There are over 2,000 Cherry Blossom trees, when they are in bloom the lake becomes a spectacular site. Bring a bento box and blanket and have a nice picnic with your friends and family. Once you are done eating there is a beautiful park with a huge duck pond where the Cherry Blossom Trees border. There is also a huge play area with swings and slides for the kids.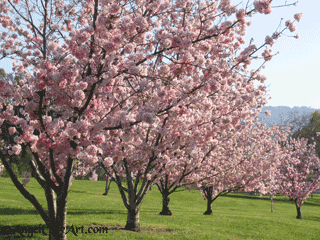 The number one question is always when will the Cherry Bloosom trees bloom?
It's hard to predict when the Cherry blossom trees will bloom. in 2009 all the trees bloomed at the same time, in the last few years you will have trees blooming at different times. Since the park may be a long drive for most of us, here are the tips we use:
1) Call the park and ask them: (818) 756-9743
2) The Lake Balboa web site usually posts photos each week, so you can get a better idea.
http://www.laparks.org/dos/aquatic/balboa/index.htm
---
Descanso Gardens 德斯康索花園櫻花節 (3/12 ~ 3/13)
Discovery Stations
Learn about cherry trees and related plants at these exploration tables.
Origami
Try the art of paper folding with help from experts.
Camellia Lounge
Purchase Japanese influenced cuisine, including tempura and sushi selections. View the menu here.
Performance by June Kuramoto
June Kuramoto performs on the koto, the national instrument of Japan. A classically trained musician, she is a founding member of the Japanese-American fusion ensemble Hiroshima.
Shakuhachi in the Garden
Enjoy the sounds of Japanese flute as musician George Abe wanders and plays throughout the garden.
---
2016 Cherry Blossom Festival West Covina 櫻花節 (3/19)
這次活動是由 West Covina 與 East San Gabriel 日本文化中心聯合主辦的櫻花節,將於3月19日星期六中午12點至晚間6點於 West Covina 舉行。
日期:2016年3月19日
時間:Noon – 6p.m.
地址:South Hills Plaza, 1420 S. Azusa Ave., West Covina
門票:FREE ADMISSION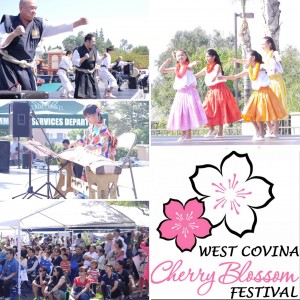 當天將會有道地日本風味美食﹑傳統舞蹈表演﹑遊戲和DIY工作坊!
可是這個 West Covina 的櫻花節,應該是沒有賞櫻活動,這只是給大家聚在一起看表演吃美食的活動!
表演時間表:
12:30 PM ESGVJCC Shinkendo and Aikido
1:00 PM West Covina City Council Presentation
1:30 PM Napua Lehua
2:00 PM Hoshun Minyo Dance
2:30 PM US Black Belt Center Taekwondo
3:00 PM Kokoro
4:00 PM Covina Kendo Dojo
4:30 PM Eibukan Goju Ryu Karate Do
5:00 PM West Covina Judo Dojo
5:30 PM Kishin Daiko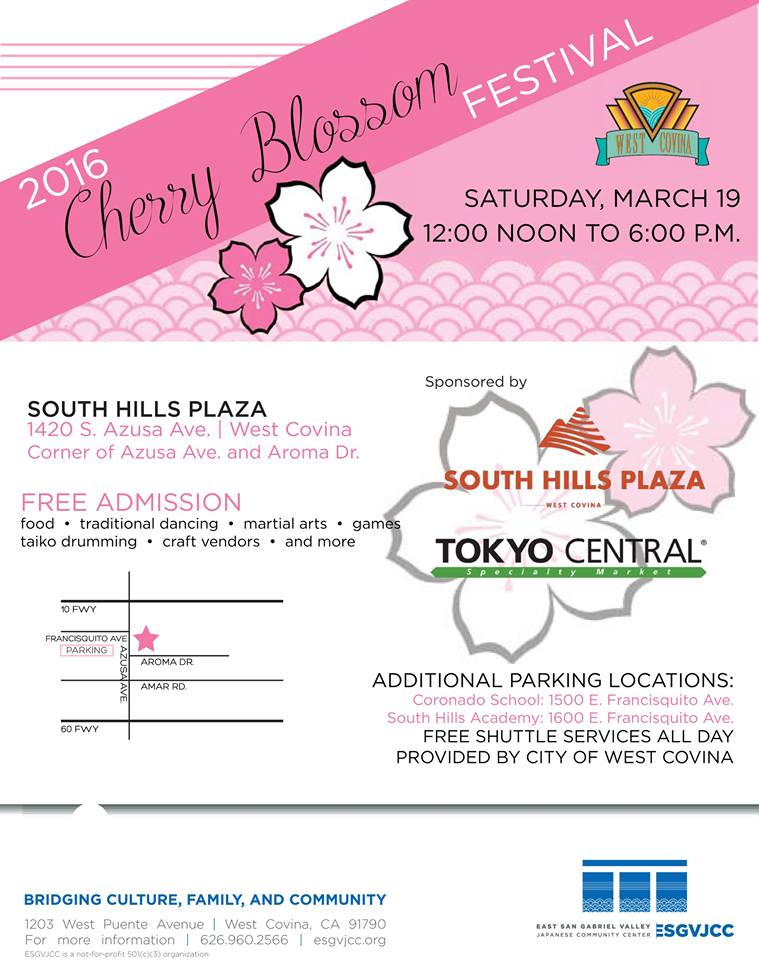 ---
Huntington Beach Cherry Blossom Festival 櫻花節 (3/20)
Photo credit: HB Japanese Festival
日期:2016年3月20日
時間:11a.m. – 4p.m.
地址:Central Park Bandstand, 7111 Talbert Ave, Huntington Beach, CA
門票:FREE ADMISSION
時間表:
10:30 – Tree Planting
11:00 – Opening ceremonies ……Digitaries.
11:30 – Kakoro Taiko Perfoms
12:00 – 12:05 Fujima Ransei
12:05 – 12:25 Kineya Yasofujiko Kyooshitsu Nagauta Japanese Classical Music
12:25 – Nancy Hayata of Classical Japanese Dance
12:30 – Karate Demonstration – Matsubayashi Shorin Ryu Dojo
1:00 – Little Tokyo Dance Club
1:30 – Venice Kendo Dojo
2:00 – Mai No Kai Traditional Japanese Dance
2:30 – Yuna & Tida – Okinawan Sanshin Performace
3:00 – Minyo Station
---
2016 Monterey Park Cherry Blossom Festival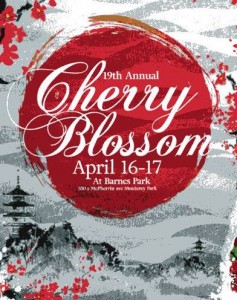 Saturday and Sunday, April 16-17, 2016
Planned and coordinated by community volunteers, the Cherry Blossom Festival strives to provide a cultural arts event that offers a forum for learning, entertainment, fun, and support of community.
The 2016 Cherry Blossom Festival Committee and the City of Monterey Park are pleased to present the 19th Annual Cherry Blossom Festival on April 16-17, 2016. Entry to the festival is free to the public.
Event Festivities
Take the time to see, hear, and taste a bit of the Japanese and Japanese American culture through a first-hand experience of watching traditional Japanese dancing, hearing the resounding beats of the taiko drums, observing the mastery and various skills of martial arts, participating in the ancient art of the tea ceremony, or buying hand-made crafts or food with an Asian flair. Other highlights of the festival include games and crafts for children, and numerous cultural displays.
Vendors
If you are interested in participating as a craft vendor you can obtain an application by clicking here, or commercial vendors can clicking here. If you have a question about anything regarding crafts or exhibits, please e-mail the coordinator .
Food
The festival will feature an international array of food, including many authentic Japanese items. A complete list of foods will be available here in April. Local non-profit groups who wish to sponsor a food booth should contact the Coordinator Karen Ogawa.
Raffle
Tickets are only $2 each. The top prize is $1,000. Please see Sponsors link for additional prizes and donors.