La JaJa Kids Spring Break Play Date: Yakult Factory Family Tour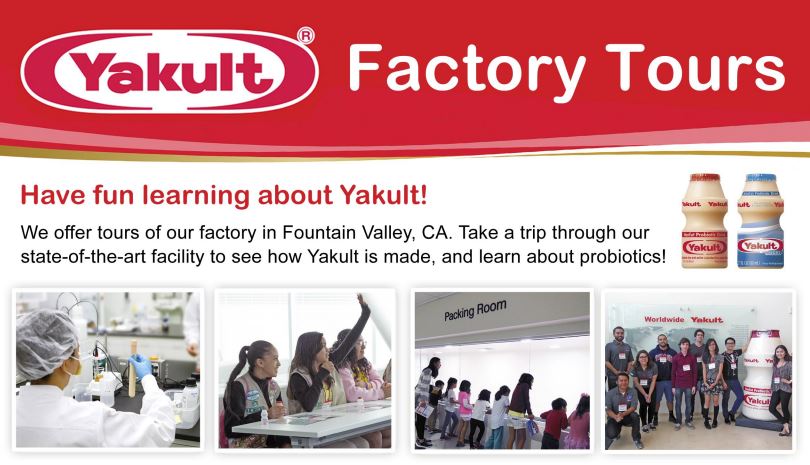 La JaJa Spring Break Play Date: Yakult Factory Family Tour 
Register Now !
March 30, 10:00-11:30AM
Age:
all ages
Location:
Yakult USA Headquarters, 17235 NewhopeSt., Fountain Valley, CA92708 [map]
Fee:
Free
How to enroll it ?
Please email us number of  participants, contact number and name before March 23.
E-mail  info@lajajakids.com 
---
About YAKULT U.S. FACTORY
Yakult's first U.S. factory is located in Fountain Valley, California, where both Yakult and Yakult Light are made fresh daily. The facility can produce 400,000 bottles a day, every one of them packed with billions of Yakult's exclusive probiotic strain, L. casei Shirota.
At the tour, you will visit the factory's state-of-the-art facility, see how Yakult is made and learn more about probiotics! You'll also get to see how the factory makes, fills, seals and packages these iconic little bottles.