Follow Matilda to Enjoy The Harlem Globetrotters
Matilda went to watch" The Harlem Globetrotters " game in Ontario last Saturday. It's not like NBA game but every player has excellent basketball skill and game play brought the audience a lot of fun and very so different experiences from other basketball games. By the way the show is very good for family members to enjoy it together.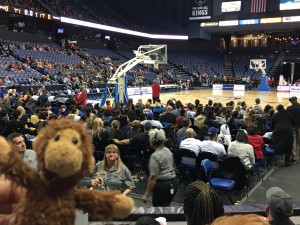 Let's enjoy some highlights of the game.
Globie played with with kids during the game ~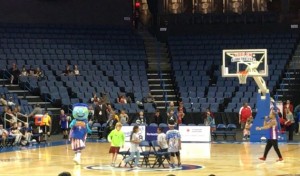 Player taught kid spin basketball on her finger~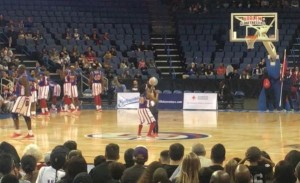 If you interested in the show, you can check below schedule
– Feb. 18 at Honda Center in Anaheim – 2 p.m.
– Feb. 22 at UCSB Events Cetner in Santa Barbara – 7p.m.
– Feb. 24 at Honda Center in Anaheim- 1 p.m., and 7 p.m.
– Feb. 25 at STAPLES Center in Los Angeles -2p.m.
" For $7 off your tickets use the promo code: CALI "