Business Kids Fair Special Youth Workshop: Business Basics 101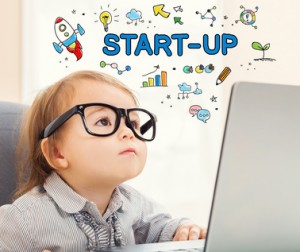 First Annual Business Kids Fair is Coming. Are you registered?
Join us at the FREE Orientation Workshop:
Business Basics 101 for Kids
SAVE THE DATE
Sunday, 10/1/2017
Date:         Sunday, 10/1/2017
Time:        2:00 – 3:30pm (workshop and Q&A session)
Fee:           Free Admission (RSVP by email to reserve seat)
Address:   4900 Kings Row, El Monte, CA 91731 (inside First Evangelical Lutheran Church)
The workshop will be followed by a Q&A session to answer all your business booth questions.
Ms. Tracy Tse
Digital Communications Expert, Entrepreneur, Seasoned Business Teacher
---

2017 Business Kids Fair
CALLING ALL YOUTH TO BECOME BUSINESS KIDS
The 2017 Business Kids Fair is an one-of-a-kind youth entrepreneurship event for kids in Southern California. This one-day business fair give kids opportunity to develop a brand, create a product, and launch their very own start up business. It is a unique experience for young minds to practice marketing, creativity, communication skills and community responsibility!
We will host up to 30 booths at the first annual Business Kids Fair at this year's KidsFest Expo on October 15th in Arcadia. If you are aged 8 to 14, have a great business idea and want to make money, the Business Kids Fair is for YOU. Become an entrepreneur for a day, and compete to win prizes!
Date:         Sunday, 10/15/2017
Time:        11:00 AM – 3:00 PM, (set up starts at 8:00am)
Address:   Arcadia Community Center, 365 Campus Dr., Arcadia
Parking:    Free Parking at Arcadia Performing Arts Center, 188 Campus Dr., Arcadia  [map]
 Any questions? please join us at the orientation on 10/1 and we will be glad to answer all of your questions.  
Registration: $12 before 9/30; $15 after 10/1
Registration deadline: 10/10/2017
We accept PayPal and payment by check
Sign up today at www.KidsFestExpo.com/BizKids
Inquiry: contact La JaJa Kids at info@lajajakids.com or 323.728.7200
---

This event is hosted by La JaJa Kids. We welcome corporate and community sponsors and partners, and rely on the generous support of our donors and volunteers to make this event a success!