Bowers Kidseum: Future Art + Technology Park Grand Opening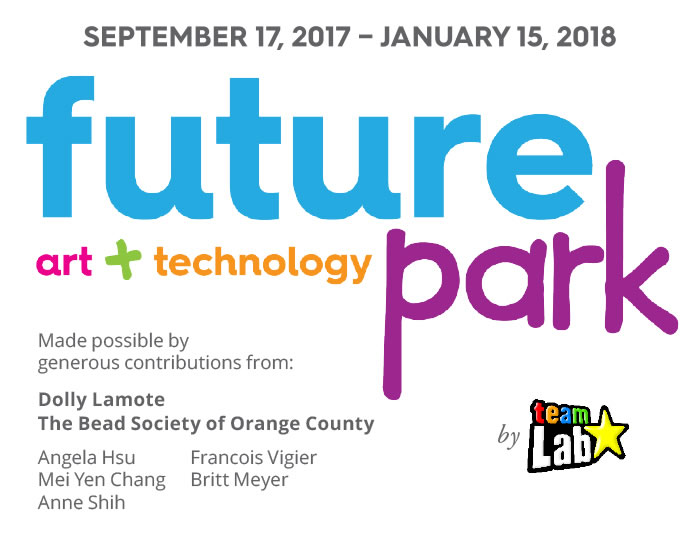 時光飛逝,當蘋果手機轉眼推出第十代,小朋友的遊戲也早已大大革新了,告別了傳統的塗鴉、跳房子、堆積木,新一代兒童玩得充滿科技創意,這個週末,由 Team Lab Kids 與 Bowers Kidseum 一同推出的 《邁向未來藝術+科技園》展將在橙縣寶爾兒童館正式開幕,展期為四個月,想知道有什麼精彩好玩之處 ? 趕快跟著丫丫一起來認識展覽的四大好玩看點~~
新生代塗鴉館: 先在紙上描畫出你心目中的理想城市,再由投影機打上牆壁和天花板上,完全遊走在自己的創意想像空間中
閃觸球交響樂: 暗暗的房間裡,到處充滿著各種大小的光球,每次都觸碰敲打都會讓每個球發出不同聲調和聲音,完全是個充滿感官刺激又開心的遊戲!

連線蓋出新城市: 將積木推成新的組合, 把想像力發揮至最強大,在大螢幕上創建你心目中的理想都市,加上運輸紐帶,你就是城市設計師!
天才跳房子: 當最傳統的兒童遊戲「跳房子」遇上最新的高科技觸碰投影科技,會有什麼新奇的體驗?試試看在水面上、太空中、森林裡玩跳房子,會是什麼感覺?
Address: Bowers Kidseum, 1802 N Main St, Santa Ana, CA 92706
Dates: September 17, 2017-January 15, 2018 (Open Tuesday- Sunday 10 am-4 pm, closed Mondays)
This exhibit, presented Kidseum in collaboration with Team Lab Kids, Inc., creates a unique playground involving four different interactive areas where kids use technology, art and their imaginations to inspire creative thinking, encourage collaborative play, and foster an interest in digital technology.
---
New Exhibit Uses Art and Technology to Create Unique, Digital Playground
The future looks bright! In collaboration with Team Lab Kids, Inc., Bowers Kidseum introduces an internationally traveling exhibit called Future Park: Art + Technology.
In this unique digital playground, creativity abounds as children work and play together using technology, art and their imaginations! Designed to inspire creative thinking, encourage collaborative play and build an interest in digital technology, this hands-on, digital exhibit features four different interactive areas for children to explore:
Sketch Town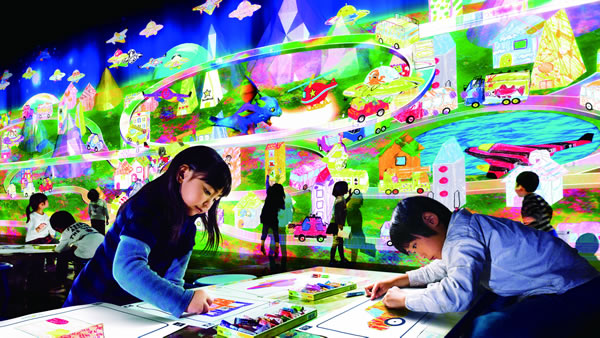 Paint the town red or blue or green! Children draw colorful pictures of cars, buses, buildings and more to create an amazing virtual town bustling with activity. The town is projected on oversized exhibit walls from floor to ceiling and is reactive to the child's touch. The children's drawings can also be made into an original 3-D papercraft model that they can take home.
Light Ball Orchestra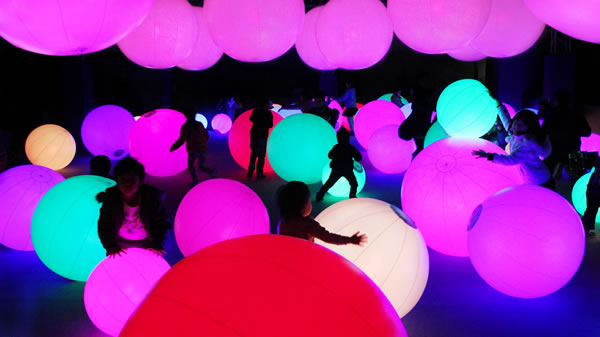 The Light Ball Orchestra is music to your ears and eyes! Children can play in an elaborate orchestra by rolling soft, oversized balls that are nearly as tall as they are! The giant orbs change sound and color when they touch and communicate with each other to play in concert.
Connecting! Block Town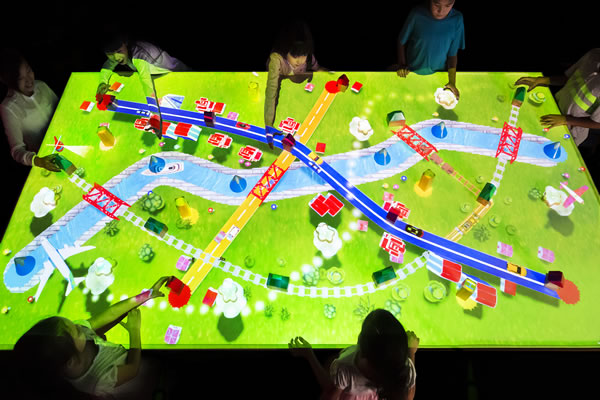 All roads lead to fun and adventure! Using different brightly colored blocks on a table that becomes a large-scale screen, children create digital thoroughfares for cars, boats, trains and planes! Soon, the city landscape comes alive as children team up to create working roads and railways crisscrossing each other as vehicles make their way.
Hopscotch for Geniuses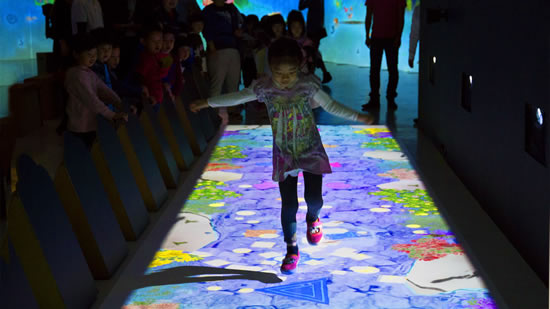 Hop to it! Featuring beautiful artwork, shapes and designs projected onto the floor, this interactive path reacts with sounds and colors as children use their entire bodies to play. The perfect activity for busy minds and bodies!
---
About Team Lab Kids, Inc.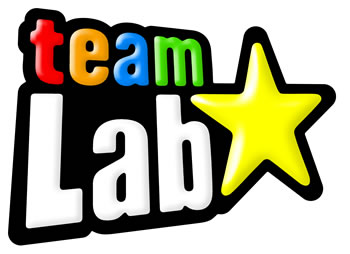 Team Lab is a collaborative, interdisciplinary creative group that brings together professionals from various fields of practice in the digital society: artists, programmers, engineers, CG animators, mathematicians, architects, web and print graphic designers and editors. Referring to themselves as "Ultra-technologists," their aim is to achieve a balance between art, science, technology and creativity.