"The Nighttime Lights at Hogwarts Castle" will Open at Universal Studios Hollywood this Summer (June 23)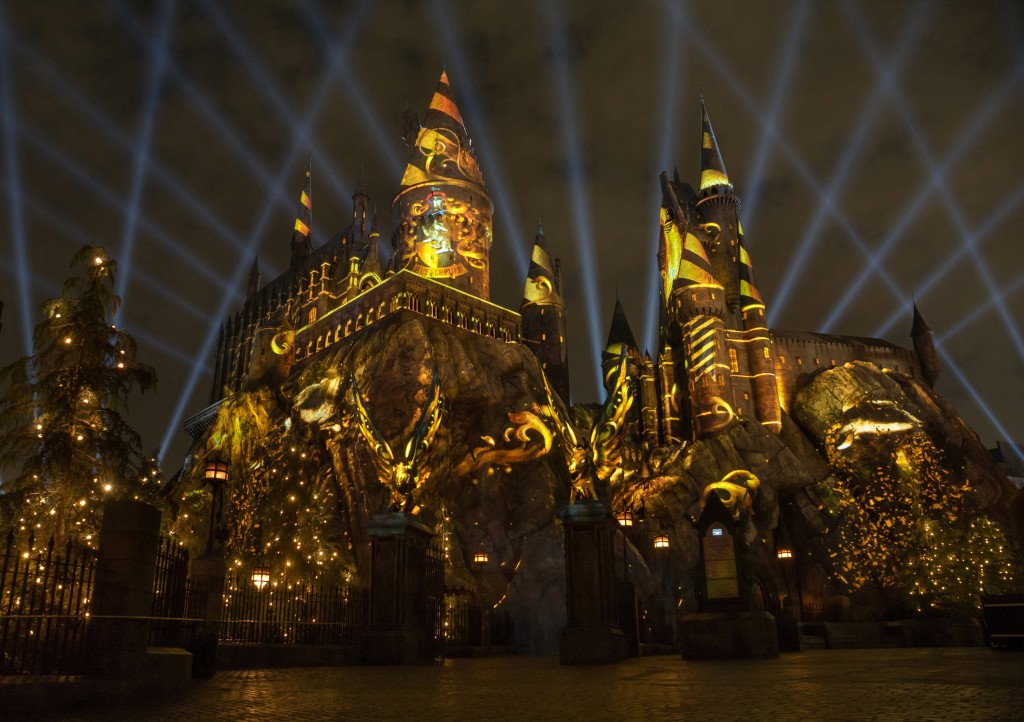 This summer, there is one more reason to visit Universal Studios Hollywood. Starting June 23, visitors will have even more fun as they visit "The Wizarding World of Harry Potter". The attraction will come in a whole new light when the all-new "The Nighttime Lights at Hogwarts Castle" launches.
The new attraction will feature a dazzling light projection experience against the backdrop of Hogwarts School of Witchcraft and Wizardry. As night falls on Hogsmeade village, "The Nighttime Lights at Hogwarts Castle" will shine brightly with an awe-inspiring spectacle that showcases the four houses of Hogwarts: Gryffindor, Ravenclaw, Hufflepuff and Slytherin that culminates with awesome beams of lights that fan into the night sky.
The new show will be accompanied by a musical arrangement created by the legendary Oscar-winning composer John Williams, and will be presented several times each night during the summer months.
If you are a annual pass holder, you'll have a chance to preview this wonderful new attraction. Maybe it is time to seriously consider investing in this purchase now.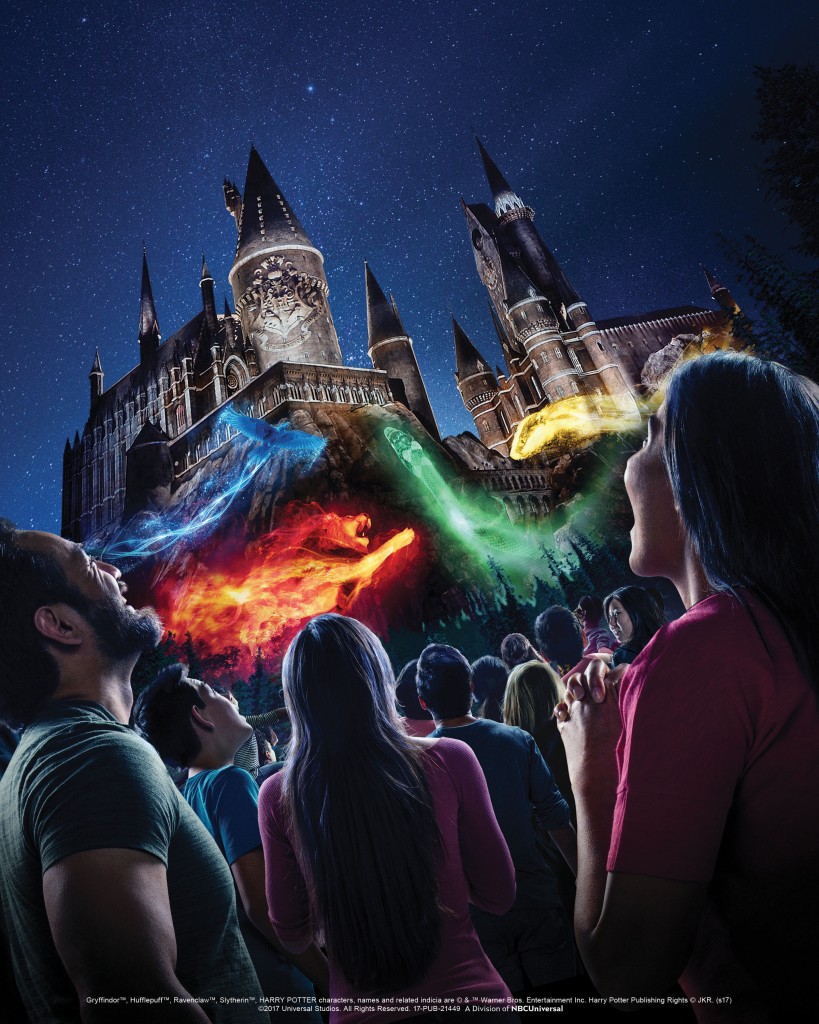 "The Nighttime Lights at Hogwarts Castle" at "The Wizarding World of Harry Potter" – Universal Studios Hollywood