Free Treats for Moms on Mother's Day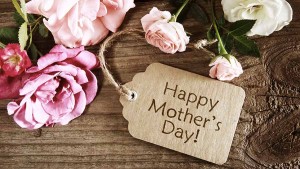 明天就是母親節,我們特別送上一份特別的商店名單,有著名美食餐廳,也有美味小吃,還有好玩親子去處,無論你預算多或少,都可以趁機好好 treat 自己和家人一下!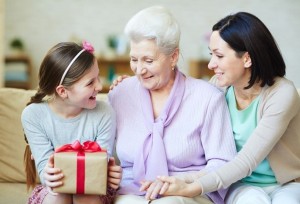 The Zimmer Children's Museum
The Zimmer really gets it: Mom gets free admission, and she doesn't need to then reach into her bag to pay for everyone else! The whole family gets free admission in order to celebrate moms right.
Medieval Times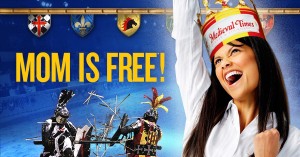 If Mom really wants to be treated like a queen, take her to see some jousting and feed her some turkey legs; Medieval Times in Buena Park will treat her to all of the above. Use the code MOM17 when purchasing another full-price adult ticket for any show May 8-14, 2017.
Angel Stadium
If Mom thinks baseball is blooming awesome, the Angels are adding a Mother's Day flower vase to the arrangement. The first 20,000 adults in attendance score one at the Angels-Tigers game.
Starbucks Frappuccino Happy Hour
Starbucks seems to know what it's doing, planning its annual half-price frappuccino event for Mother's Day week every year. The 2017 event is 3 to 6pm May 5-14. Ah, sweet caffeine.
TCBY

The Country's Best Yogurt participating locations have a free cup of fro-yo for the Country's Best Mom—every one of them.
Wienerschnitzel

You're a mom? Prove it! The hot dog chain is giving away a free chili dog, small fries, and small soda to all who can show their mom-bership, such as bringing in the kids, showing off a family photo (or photos, plural, in most moms' cases), or telling the story about that time the kid needed rescuing after climbing the you-know-what near the you-know-where.
McCormick and Schmick's
Mamas get free chocolate-covered strawberries. Someone understands.
True Food Kitchen
Wrap your mom in love: she gets a gift with her brunch (locations in El Segundo, Pasadena, and Santa Monica).
The Melting Pot
There's nothing cheesy about this: all moms who enjoy the special prix fixé menu at the Irvine location on the special day get a take-home gift.
Fogo de Chao Brazilian Steakhouse
At both locations (Downtown Los Angeles and Beverly Hills), moms dining on Mother's Day get a return engagement, with a complimentary dining card for their next visit; restrictions apply, and dinner pricing is all day.
Grand Cafe at the Omni Los Angeles
This made us royally happy and then royally sad: Grand Cafe gives a free tiara to every "queen for a day mom" at its brunch buffet, but alas, it's were totally booked last we checked on Open Table. Maybe keep checking? And get another frap while you're waiting…