What are the Most Popular Comedy YouTubers for Kids Today?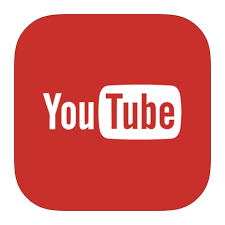 YouTube 上的免費視頻内容天南地北,不同年齡的觀眾都可以找到自己喜愛的video,也造就了不少素人通過拍片成為網絡紅人,也因此成為了年輕人的偶像。
以下是一些目前最受美國小朋友歡迎的喜劇 YouTubers。你可能從來沒聽過,可是你的孩子卻可能非常熟悉。試試花些時間與孩子坐下來一起觀看,這可是個與孩子溝通的好管道!
It can be challenging to manage what your kids see on YouTube — but it's doable. The thing is, even when your kid logs on to watch a specific channel that you've approved, the related channels could be wildly inappropriate. YouTubers also appear in lots of other places on the web. Many actively cultivate audiences on Instagram, Snapchat, Twitter, and other social media.
And many YouTubers are the subjects of fan fiction (stories about them written by fans on platforms such as Wattpad), which extends a YouTube star's influence and reach. The bottom line is: Kids love to laugh — and they'll bounce around YouTube to find whatever tickles their funny bones.
Our advice? Try to watch with them and talk about the videos when you can. Here are some of the most popular comedy YouTubers for kids. Language and content can be an issue on all of these, so note the recommended ages.
---
Dan and Phil Games
---
Good Mythical Morning
---
DanTDM
---
odd1sout
---
Zach King
---
Miranda Sings
---
Thomas Sanders
---
Smosh
---
Shane Dawson
Joey Graceffa
Liza Koshy
NigaHiga
Jay Versace