La JaJa Kids April Play Date: Los Angeles State Historic Park ~ April 22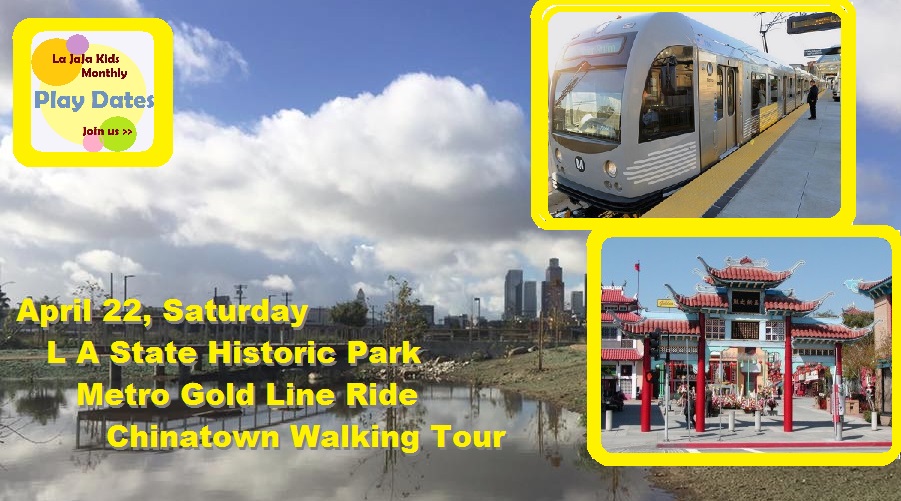 La JaJa Kids April Play Date: Los Angeles State Historic Park ~ April 22
四月份的丫丫家庭遊樂日來囉!為了響應國際地球日主題,我們將在 4月 22日星期六與你一家搭乘 METRO Gold Line 黃金線捷運列車,從 Arcadia 出發到洛杉磯華埠,再來到全新開幕的州立歷史公園作親子郊遊。
我們沿途會經過幾個不同的歷史景點,與丫丫一起學學洛杉磯華埠的歷史,之後會在 LA State Historic Park 自由活動!
位於洛杉磯華埠東側的 Los Angeles State Historic Park (洛杉磯州立歷史公園) 位於華埠及捷運金線旁,佔地32英畝,是洛杉磯市最早的發源地之一。這個歷史悠久的公園經過多年的整修和翻新,將在4月22日星期六慶祝重新開幕誌喜,當天適逢 EARTH DAY (地球日)公園將有許多慶祝活動和演出,更有適合一家大小的親子活動和美食車,而最重要的就是公園本身的優美大自然環境,絕對是慶祝地球日的最佳好去處!
當天除了是國際地球日,也是正正是公園的開幕禮,現場會有一連串的表演、家庭活動及食物車~~家長可以與小朋友過一個美好的下午,自由活動後大家將自行決定回程時間。
日期/時間:
2017年4月22日(週六)
集合時間/地點:(兩個選擇)
一起搭乘 Metro ~~ 12:15 pm  METRO Gold Line Arcadia Station 
請在售票機前集合
地址:200 N 1st Ave, Arcadia, CA 91105(免費停車)[map]
自行開車 ~~ 1:30pm  在 Chinatown Central Plaza 的國父銅像前集合
地址:943 N Broadway, Los Angeles, CA 90012 [map]
* 附近收費停車位不多,請提早抵達並預留找車位時間
誰可以參加:
每個人都可以!沒有年齡限制,但當然一定是要一家人囉!
地點:
Los Angeles State Historic Park, 1245 N Spring St, Los Angeles, CA 90012 [map](集合地點:停車場)
費用:
免費
RSVP:
如果你有興趣參加,請在4月19日前電郵到 info@lajajakids.com 回复我們,你的家庭將會有多少家庭成員參加、其中一人的名字及電話。 如果事件有任何變化,我們可以盡快聯絡你。
---
From Los Angeles State Historic Park
Please join us for the long-awaited Grand Opening of Los Angeles State Historic Park.
We are planning a day-long celebration of music, performance, family-friendly activities and food trucks.
The park is easily accessible by the Chinatown Gold Line Station or by bicycle.  Limited parking in the park.
Music Performers to be announced shortly.
More details to follow as the date approaches.  Please help us spread the word!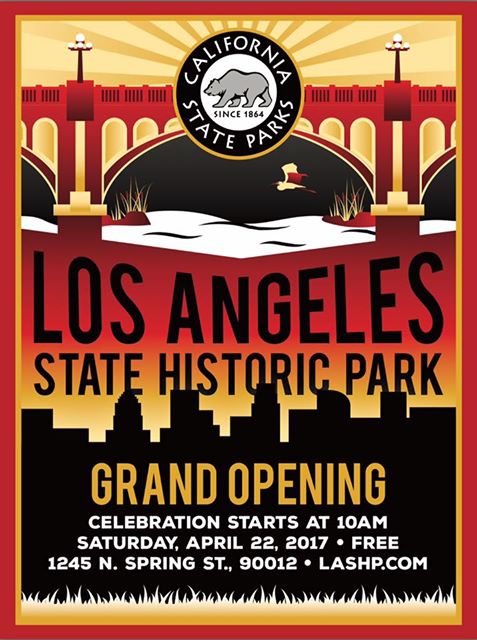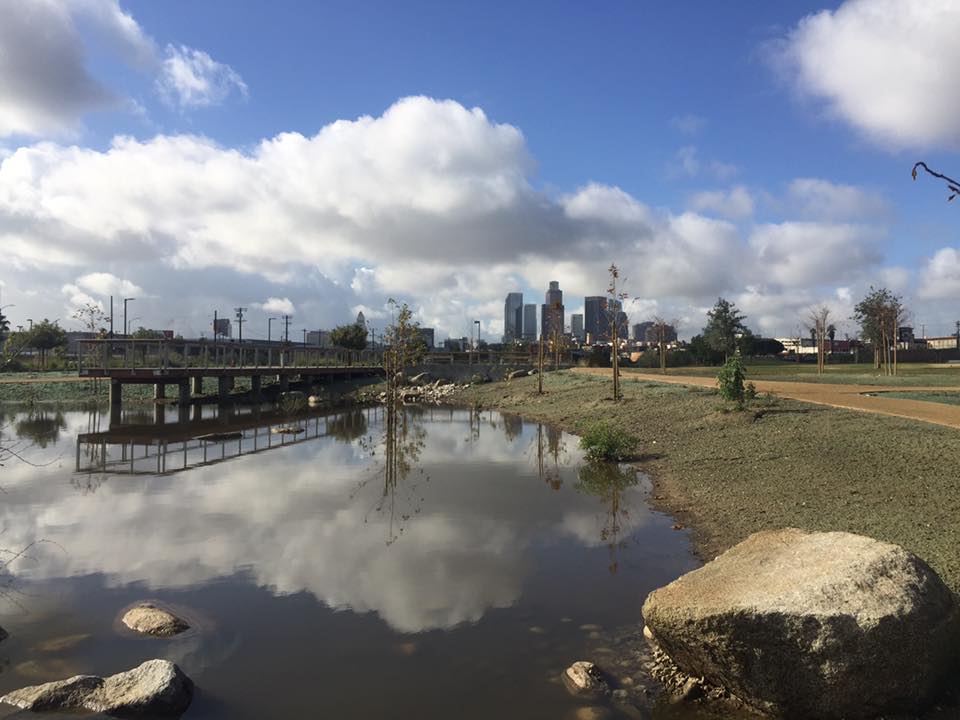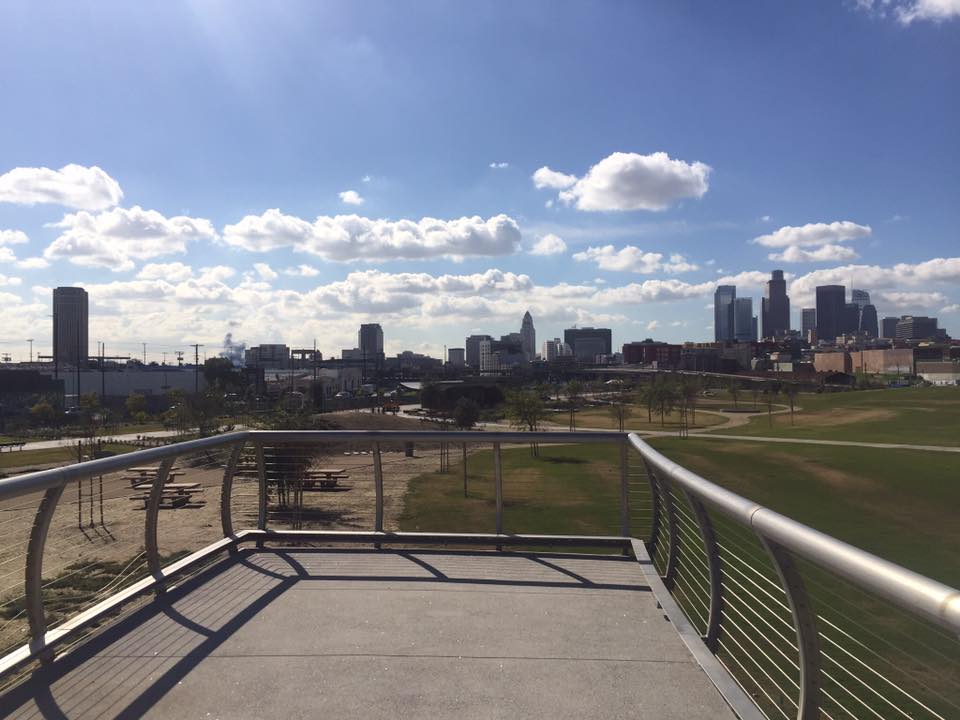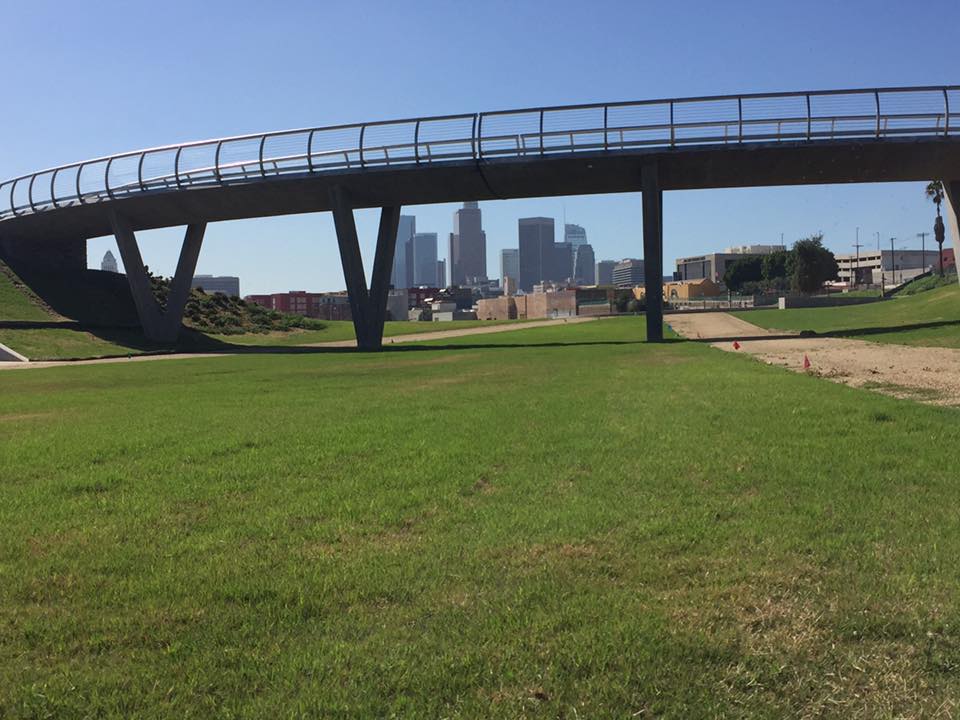 【丫丫家庭遊樂日】三月主題 : 親子健行遠足 + 戶外學習回顧