Visit Us at Golden Streets Arcadia Hub & Get Free Face
星期天準備好到哪裡玩嗎?
丫丫園地準備要去 Metro 626 黃金日活動喔!
我們這次的攤位有不一樣的精彩~~會與小朋友玩臉部彩繪喔!
626 黃金日分別在 Metro 沿線 8個捷運站設立各式攤位,包括丫丫園地所在地 Arcadia,以及 Monrovia、Duarte等等,方便大家騎車或跑步時在各站休息。
大家要注意一下封街的路線,因為那幾區都會有小朋友及大朋友會在那邊騎自行車、步行、跑步、踩滑板呢~!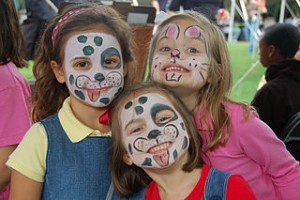 ---
NEW: Download the 626 Event App! FREE!
---
大家都是都市人,我們有多久沒有陪孩子出去走走,過一天只騎自行車、步行、跑步的親子健康日?
即將於3月5日舉行的《Metro 黃金日》會在南加 7 個城市封閉 18 英哩的馬路,大家可以在活動路線中任何地點開始,不限路程、不限方向的享受騎自行車、步行、跑步、滑板等活動的好趣,整個活動更是免費,也無須報名。當天早上還會有馬拉松活動!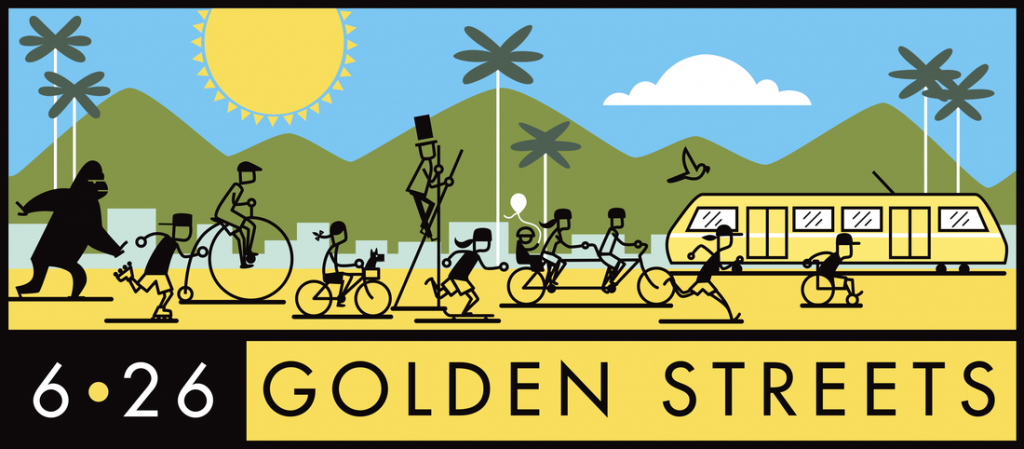 【丫丫園地全力支持】我們當天也會在現場設立攤位,跟大家玩遊戲喔,到時見!
你還以為南加州的道路是汽車的世界?這個觀念已經過時了!隨著Metro 輕軌黃金線的延伸,南加多個華裔聚居地城市都能享受到公共交通的便利!
3月5日(星期天)在聖蓋博谷北區舉行的大型社區活動~~《626 黃金日》,將讓你一嚐在大馬路上騎單車、跑步、甚至踩滑板的過癮!《626 黃金日》和目前在世界各地正大受歡迎的「開放街道」活動一樣,當汽車交通被封閉,道路將開放給行人來騎自行車、步行、跑步、踩滑板等。
《626 黃金日》

會在南加 7 個城市封閉 18 英哩的馬路,來給當地居民享受騎自行車、步行、跑步、滑板等活動。大家可以可以在活動路線中任何地點開始,不限路程、不限方向,整個活動更是免費,也無須報名。當天早上還會有馬拉松活動(點擊詳情:The Train Run)
  
   
活動概要:
由 Metro 交通局舉辦的《626 黃金日》活動將隆重慶祝新建成的連接 South Pasadena 到 Azusa 的七個城市的新輕軌站。
活動日期:

6月26日 8:00 am – 2:00 pm
活動目的:
提高大眾對 Metro 輕軌黃金線的認識

鼓勵居民減少駕車,並多使用步行、騎自行車、或溜滑板等健康的交通方式來到輕軌站

為不同年齡和運動能力的居民提供嶄新及獨特的角度來體驗社區的街道。
參與城市:
South Pasadena (lead city) 南帕薩迪納(領軍城市)

San Marino 聖馬利諾

Arcadia 阿凱迪亞

Monrovia 蒙羅維亞

Duarte 杜阿爾泰

Irwindale 爾溫岱爾

Azusa 阿蘇薩

Los Angeles County 洛杉磯郡

#626GoldenStreets in 7 Points
Golden Streets is a FREE event! But bring at least a few dollars to patronize local businesses, sample some of the SGV's food, drink, and ride the Foothill Gold Line.
YOU get to decide where you start and finish. There is no right or wrong way to experience the event.
All forms of non-motorized transportation are permitted, including walking, biking, skating, jogging, ambling, and strolling.
Golden Streets is NOT a race. There are no finisher medals or awards. Only smiles and miles of open streets.
Share the road. Please exercise caution so everyone can have a safe, enjoyable day.
Gold Line Station Activity Hubs will remain open until at least 3pm (South Pasadena hub to 4pm) to allow participants time to relax, listen to live music, patronize local businesses, and experience the SGV's diverse offerings before heading home!
Don't forget to stop, enjoy, and take a picture! Share your best snapshots on social media with the hashtag #626GoldenStreets for a chance to win special one-time-only Golden Streets swag!