【Ticket Giveaway】"Rudolph the Red-Nosed Reindeer" Musical ~~ Dec 23 24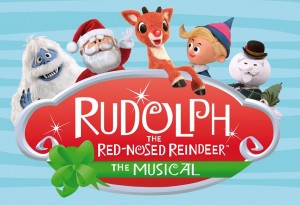 RUDOLPH THE RED-NOSED REINDEER is Coming to Los Angeles December 23 & 24
Date / Time: Dec. 23 1:00, 4:00 7:00 pm; Dec. 24 10:30 am
Location: Dolby Theater, 6801 Hollywood Blvd, Hollywood, CA 90028 [map]
Tickets: $104 | $72 | $55 | $49 | $38
Run Time: 90 minutes, no intermission
RUDOLPH THE RED-NOSED REINDEER: THE MUSICAL practically transports audience members into the television special as songs drive the plot while familiar and nostalgic set design with projections, costumes and characters are brought to stage.
The cast brings new energy to the classic songs and dialogue, while irresistible and loveable puppets help showcase the charming "roughness" from the television show's stop-motion effects.The story tells the tale of a young Rudolph who, because of the appearance of his bright, shining nose, is ousted from the reindeer games in Christmas-town. He flees town, meets up with new friends Hermey and Yukon, and a series of funny and endearing adventures ensue including a visit to The Island of Misfit Toys.
Rudolph journeys home, where a snowstorm of epic proportions is threatening Christmas. Can Rudolph save his family and friends and help Santa save the holiday?
---
【Ticket Giveaway】

Win a Family Pack of 4 Tickets to the show!
Simply answer two of the questions correctly and send us an email before December 10 9pm PST.
Q1: How many reindeers are pulling Santa Claus' sleigh on Christmas Eve?
Answer:           A) 6                                 B) 8                             C) 10
Q2: Where will Rudolph the Red-Nosed Reindeer Musical Perform this December in Los Angeles?
Answer:           A) Dolby Theater       B) Walt Disney Concert Hall          C) El Capitan Theatre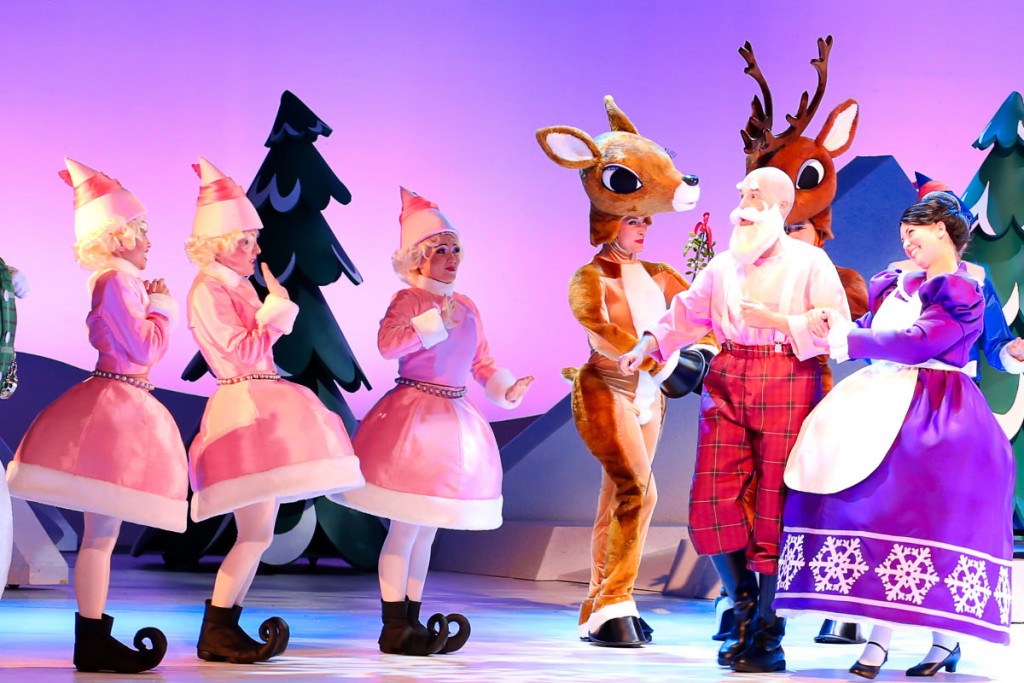 ---
CRITICS' QUOTES
"The result is a colorful and lively night at the theater, one that is sure to delight children and stoke a few fond memories for adults. … Parents, bring your kids to this one and start a new kind of holiday tradition."
– Chicago Daily Herald Review
"This is a show that will go down in history… as a smashing HIT!"
"get to the Majestic immediately before they sell out this phenomenal production and you miss the chance to see a premiere example of how truly talented artists present professional theatre and interpret the wonderfully iconic story of Rudolph The Red-Nosed Reindeer live, with music, for ALL AGES!"
– Dallas Examiner
"The show is a technical dream: Marcy Singhaus's camera-ready costumes, Cindy White's clever scenic design, George Jackson's evocative lighting and John Valines' striking sound design combine to bring the beloved cartoon to glorious life."
"Seeing actors relay the story's message — "Maybe misfits have a place, too," narrator Sam the snowman says — makes it resonate more strongly, putting more heart in a Christmas tale that had plenty to begin with. "
– Orlando Sentinel