2016 Kellogg's Tour Of Gymnastics Champions Comes to Staples Center 9/24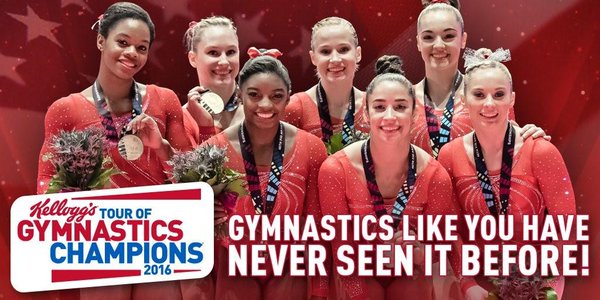 The 2016 Kellogg's Tour of Gymnastics Champions will visit 36 cities, both large and small, across the nation. The Tour will showcase gymnasts from the 2012 and 2016 Olympic Games, along with well-known names from the sport.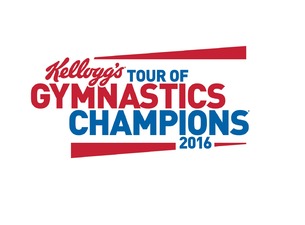 The Tour will celebrate USA's athletes' success in Rio, as well as what gymnastics means to kids and fans of all ages. This will be a special opportunity for fans across America to see the USA's best-known and well-loved gymnasts.
Three-time World all-around champion Simone Biles of Spring, Texas/World Champion Centre, 2012 Olympic team and all-around champion Gabby Douglas of Virginia Beach, Va./Buckeye Gymnastics, 2012 Olympic team and floor exercise champion Aly Raisman of Needham, Mass./Brestyan's American Gymnastics, 2008 Olympic all-around champion Nastia Liukin and 2012 Olympic team gold-medalist Jordyn Wieber headline the 2016 Kellogg's Tour of Gymnastics Champions cast that also includes members of the both 2012 and 2016 U.S. Olympic Gymnastics Teams.
Date: 2016/9/24
Time: two shows: 1:00 & 7:30pm
Location: STAPLES Center, 1111 S Figueroa St, Los Angeles, CA 90015, USA
website: www.kelloggstour.com
Tickets: