Lang Lang 101 Pianists Comes to Los Angeles ~~ July 11

Approximately 100 young piano students will gather on stage with Lang Lang to perform selected works in an exciting, collaborative setting. The 101 Pianists program has been presented around the world, and aims to inspire the next generation of music lovers and performers by giving them the opportunity to work in a social and musical setting with one of the world's foremost musicians.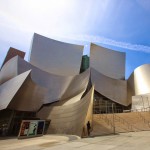 Lang Lang 101 Pianists
Date: Monday, Julye 11
Location: Walt Disney Concert Hall, 111 S Grand Ave, Los Angeles, CA 90012
Free Admission, but tickets are required: www.laphil.com/tickets/101-pianists/2016-07-11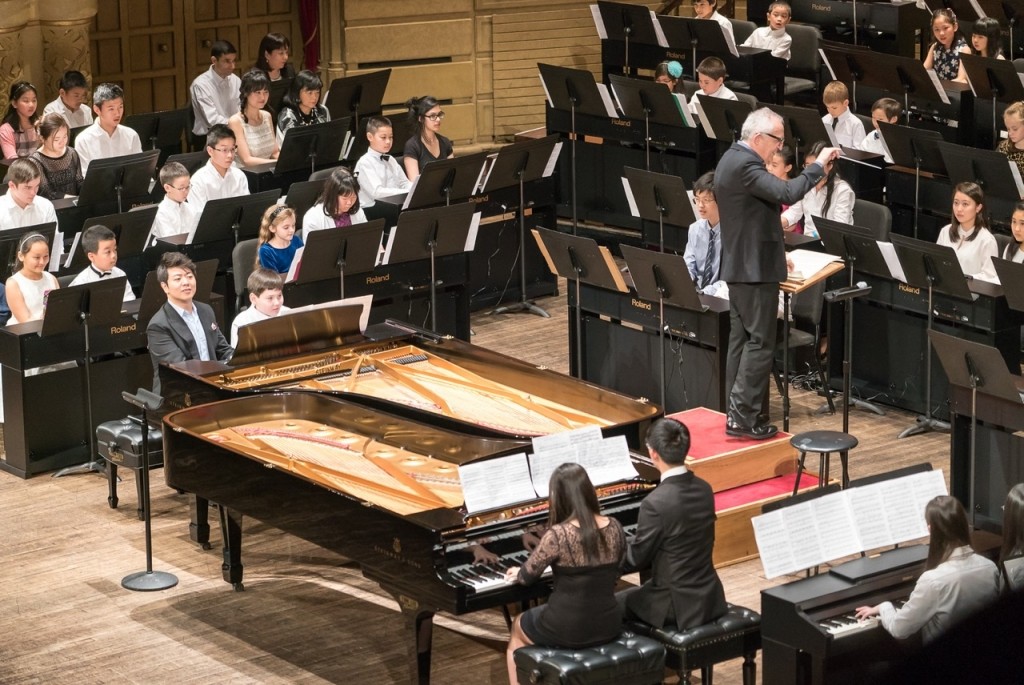 "I started 101 Pianists to give piano students an opportunity to play together," says Lang Lang. "It started about 15 years ago at one of my concerts where I invited students to join me on stage for an encore – and we had a wonderful time. So, I wanted to do more of these events as a workshop and also a performance for the community. It's now one of the key programs of my foundation." – Lang Lang

To date this program has inspired over 100,000 audience members and 1400 piano students.
The 101 PIANISTS performances aim to inspire the next generation of music lovers and performers by engaging 100 young pianists in a unique social musical event with Lang Lang.
In 2009 Lang Lang brought 100 pianists together for a unique performance that produced something greater than any single performer could create alone. The event was a celebration of the beauty and social nature of the piano. The Lang Lang International Music Foundation recreates this magic in wonderful venues around the world and these events have been described by the media and host institutions as "extravaganzas!"This program has been conducted in Paris, Berlin, London, Hong Kong, Rome along with many other international cities.  101 Pianists is welcomed by its hosted communities as an educational workshop. The participants create a joyous sound magnified one hundred times over and provide an extraordinary show for their local youth community who comprise the majority of the audience.

About Lang Lang
If one word applies to Lang Lang, to the musician, to the man, to his worldview, to those who come into contact with him, it is "inspiration". It resounds like a musical motif through his life and career. He inspires millions with his open-hearted, emotive playing, whether it be in intimate recitals or on the grandest of stages – such as the 2014 World Cup concert in Rio, with Placido Domingo, to celebrate the final game; the 56th and 57th GRAMMY Award two years in a row, where he performed with Metallica and Pharrell Williams; the Opening Ceremony of the 2008 Beijing Olympics, where more than four billion people around the world viewed his performance; the Last Night of the Proms at London's Royal Albert Hall, or the Liszt 200th birthday concert with the Philadelphia Orchestra and Charles Dutoit which was broadcast live in more than 300 movie theaters around the United States and 200 cinemas across Europe (the first classical music cinema cast to be headlined by a solo artist). He forms enduring musical partnerships with the world's greatest artists, from conductors such as Daniel Barenboim, Gustavo Dudamel and Sir Simon Rattle, to artists from outside of classical music – among them dubstep dancer Marquese "nonstop" Scott, king of the crooners Julio Inglesias and jazz titan Herbie Hancock. He even builds relationships with corporations who will help him get classical music to ever-more people – And he builds cultural bridges between East and West, frequently introducing Chinese music to Western audiences, and vice versa.