Children's Book Giveaway ~~ June 25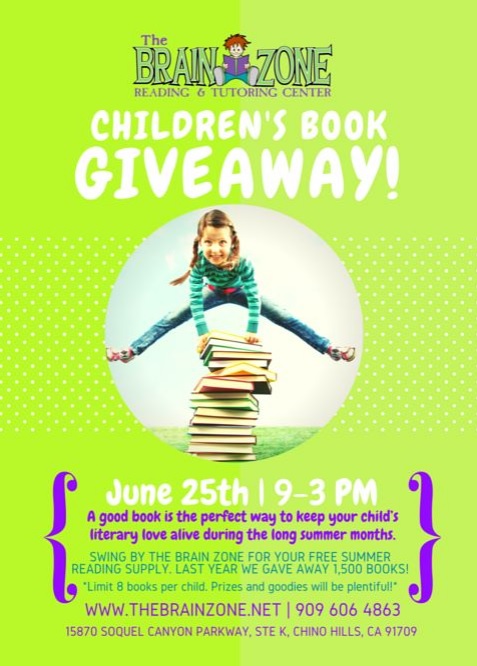 This Saturday Brain Zone Reading and Tutoring Center will give away 5000 free books to any and all children that stop by the Brain Zone along with fun prizes and delicious goodies.
Date/Time: Saturday, June 25th, 9am – 3pm
Place: Brain Zone, 15870 Soquel Canyon Pkwy, Suite K, Chino Hills, CA 91709
This is the fourth Annual Children's Book Giveaway by Brain Zone. More than 5,000 books will be given away! Stop by, say hi, and take as many books as you can carry!
Enjoy Rita's Ice Custard Happiness next door who will be giving out tasty samples.
A good book is the perfect way to keep your child's literary love alive during the long summer months. Come early and invite your friends and family.