The Grand Performances Free Family Show series at California Plaza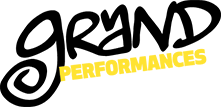 Every summer, California Plaza at Bunker Hills at downtown Los Angeles offers a series of free concerts for the community to enjoy ~~ this Grand Performances series presents free performing arts that reflect the best of global culture and inspire community among the diverse peoples of Los Angeles.
For four consecutive saturdays, the Grand Performances series presents free family shows for children and parents to get exposed to a wide variety of music and culture.
All shows will be at Grand Performances at California Plaza, 350 S. Grand Avenue in Los Angeles. Free admission.
---
June 12 @3:00pm & 4:30pm
Cinderella by Sock Puppet Sitcom Theater
襪子手偶劇場之《灰姑娘》
Dress in your favorite fairytale garb and join the magically and musically re-imagined telling of Cinderella in the style of a television situation comedy…with sock puppets. By Sock Puppet Sitcom Theater
.
---
June 19 @ 3:00pm
Flutes Across the World  
漫遊木笛世界
From a flute-making workshop to an all-out, interactive jam session for kids (and parents, too) with five LA area world music masters, we celebrate music of the world's indigenous cultures. Especially of note to our young fans! Activities begin 1/2 hr before performance. Featuring Martin Espino, Vik Momjian, Pete Korela, M.B. Gordy, John Zeretzke and special guest, Hasan Minawi

---
June 26 @ 3:00pm
José-Luis Orozco ¡Come Bien! Eat Right! 
西班牙語親子音樂+美食盛宴
The beloved children's entertainer leads an interactive musical feast of rhythm, rhyme, and culture blended with a bilingual message to eat right and live life to the fullest.
---
July 3 @ 3:00pm
Lucky Diaz and the Family Jam Band 
開心迪亞斯家庭樂團
Known as the face of kindie music, these Latin Grammy winners and Emmy nominees bring smart, bilingual, crafty lyrics with irresistibly fresh pop beats.
---
For more info: