FREE screening: A Beautiful Planet 3D
Celebrate World Environment Day! Come enjoy a free screening of A Beautiful Planet 3D at the California Science Center this Sunday!
A Beautiful Planet 3D is a breathtaking portrait of Earth from space, providing a unique perspective and increased understanding of our planet and galaxy as never seen before.
Made in cooperation with the National Aeronautics and Space Administration (NASA), the film features stunning footage of our magnificent blue planet captured by the astronauts aboard the International Space Station (ISS). Narrated by Jennifer Lawrence and from IMAX Entertainment and Toni Myers — the acclaimed filmmaker behind celebrated IMAX® documentaries Blue Planet, Hubble 3D, and Space Station 3D — A Beautiful Planet 3D presents an awe-inspiring glimpse of Earth and a hopeful look into the future of humanity.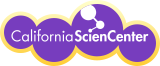 Where: California Science Center IMAX Theater, 700 Exposition Park Drive, Los Angeles, California 90037
When: Sunday, June 5, 2016; 9:00AM
Free Admission.
Parking is $12, cash only. Or ride the Metro Expo Line and exit at the Expo Park station.