Los Angeles Ballet A Chance To Dance Community Day
A Chance to Dance Community Day is a monthly community outreach initiative incorporating a theme around which the day's events are centered. One Sunday each month during LAB's season the dancers of Los Angeles Ballet offer FREE ballet classes, alternative dance/fitness classes, and lectures/demonstrations.
Date: 5/22, Saturday
Time: Doors open 9:30am. Classes 9:45am-12:30pm
Location: Los Angeles Ballet Center, 11755 Exposition Boulevard, Los Angeles, ca 90064
Theme: End of Season Celebration!
=======================================
9:45-10:45 – Adult Intro to Ballet / SarahAnne Perel
9:45-10:45 – Pilates / Kate Highstrete
10:00-10:45 – Creative Movement / Laura Chachich
11:00-12:30 – Youth / Teen Intermediate Ballet / Dina Bilofsky
11:00-12:30 – Adult Intermediate / Advanced Ballet Andrea Fabbri
**12:30 – Join us after classes for LAB's 10th year celebration
ACTD "Behind the Ballet" Celebrating LAB Season 10
Join us as we celebrate our last event of the season and Los Angeles Ballet's 10th anniversary. Enjoy kids games, crafts, and a special appearance by LAB Artistic Directors, Colleen Neary and Thordal Christensen .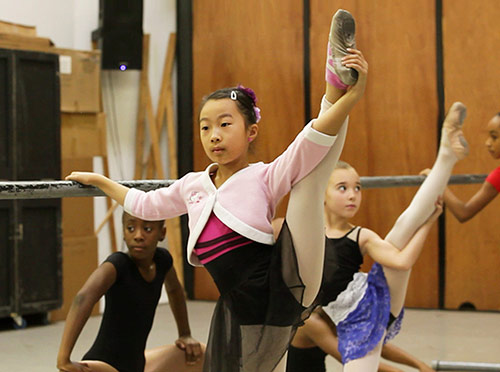 ---