Helpful Safety Tips for Halloween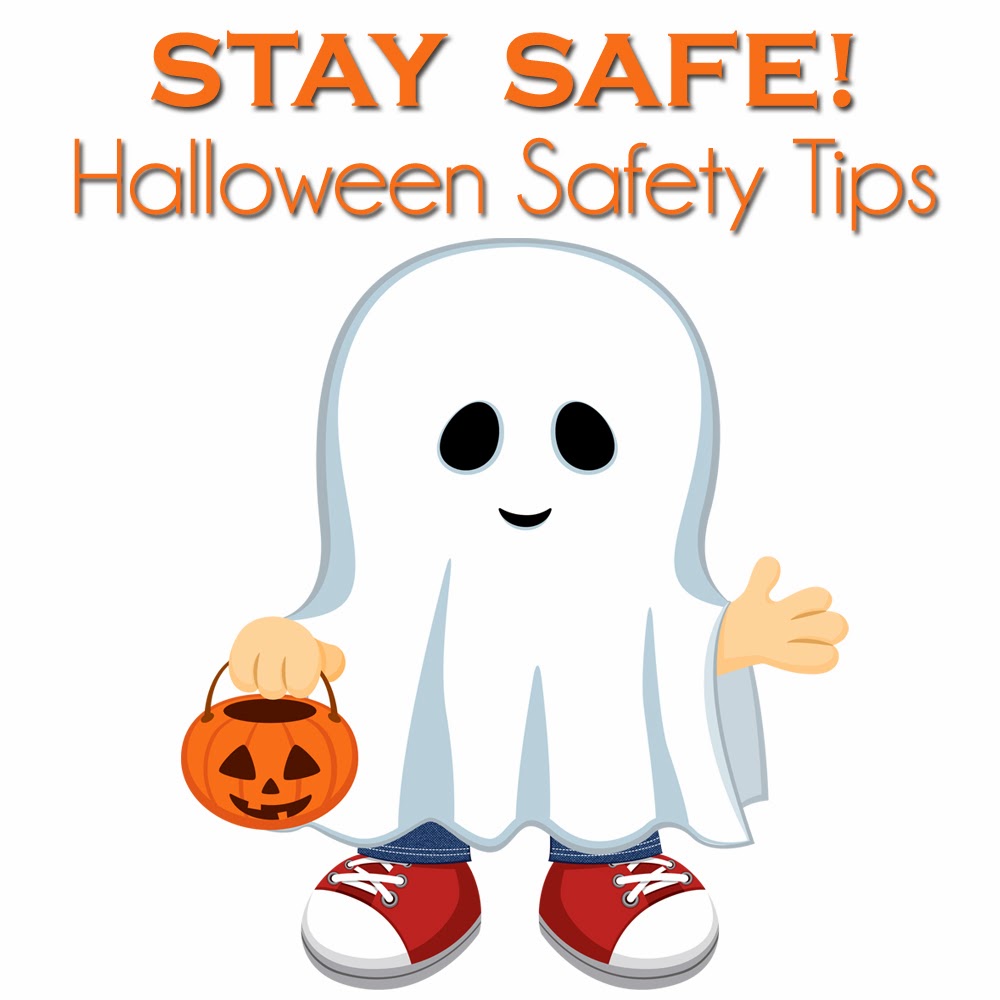 According to the U.S. Centers for Disease Control and Prevention, child pedestrians are 4 times more likely to be killed in pedestrian-car collisions on Halloween night than any other night of the year. So make it easy for drivers to spot your kids, explain the importance of obeying traffic signals and using crosswalks, and remind them to put their electronics down and keep their heads up.
POCKET THE PHONES
Selfies may be all the rage, but they're also a distraction that can quickly lead to a child losing his/her friends, or adults losing track of their children.
MIND THE ADULTS
Teach children to make eye contact with drivers before crossing in front of them. Especially with drivers who are that are turning or backing up.
LIGHT IT UP
Increase your kid's visibility. Have your child carry a flashlight, wear a glow-in-the-dark necklace/bracelet, or add glow-in-the-dark / reflective tape to their costumes (shoes are an easy spot).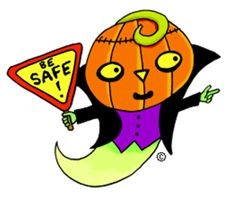 DOORWAYS ONLY
Remind your kids to only accept treats in the doorway of a house – never enter without a parent.
USE THE BUDDY SYSTEM
Assigning buddies makes kids more accountable for themselves and eachother.
USE APPS
Visual maps, geo-fences, emergency signaling – today's apps are a simple way to keep track of your older kids while they're trick-or-treating. For little ones, pop an old cell phone (one you wouldn't mind losing) in a pocket or treat bag. Check out these apps as a start: FamilySignal, Life360, Glympse, Footprints, Family Tracker.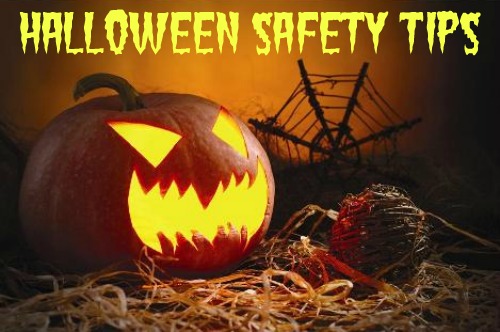 ADD EMERGENCY INFO
If your child is too young to remember your telephone number or his / her address – especially if they're scared – pin contact information to the inside of his/her costume. Another trick? Write your number on the inside of his/her wrist and add clear nail polish to keep it from smudging.
REVIEW FIRE SAFETY
It's true – some people still use real candles in their jack-o-lanterns! So be sure your child knows the "Stop, Drop and Roll" rule in the event of a fire emergency.