A Sneak Preview of the New Broad Museum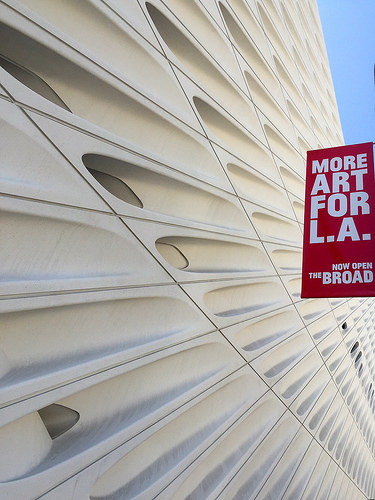 Dubbed "the veil and the vault," the museum's design merges the two key programs of the building: public exhibition space and the storage that will support The Broad Art Foundation's extensive lending activities. Rather than relegate the storage to secondary status, "the vault" plays a key role in shaping the museum experience from entry to exit. Its heavy opaque mass is always in view, hovering midway in the building. Its carved underside shapes the lobby below and public circulation routes. Its top surface is the floor of the third-floor galleries.
The vault is enveloped by the "veil," a porous, honeycomb-like exterior structure that spans across the block-long third-floor gallery and provides filtered natural daylight. The museum's "veil" lifts at the corners, welcoming visitors into an active lobby and shop.
The public is then drawn upwards via escalator, tunneling through the vault, arriving onto nearly an acre of columnfree gallery space bathed in filtered light. The gallery has 23-foot-high ceilings, and the roof is supported by 7-foot-deep steel girders. Visitors exit the third floor via a winding central stair through the vault that offers glimpses into the vast holdings of the collection.
---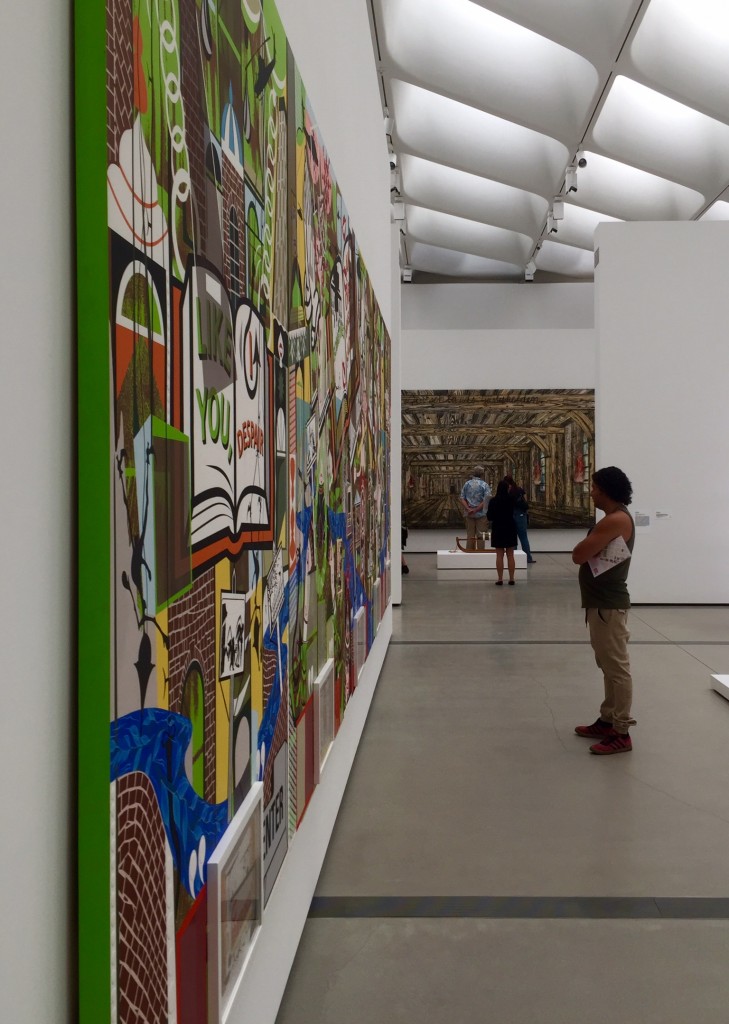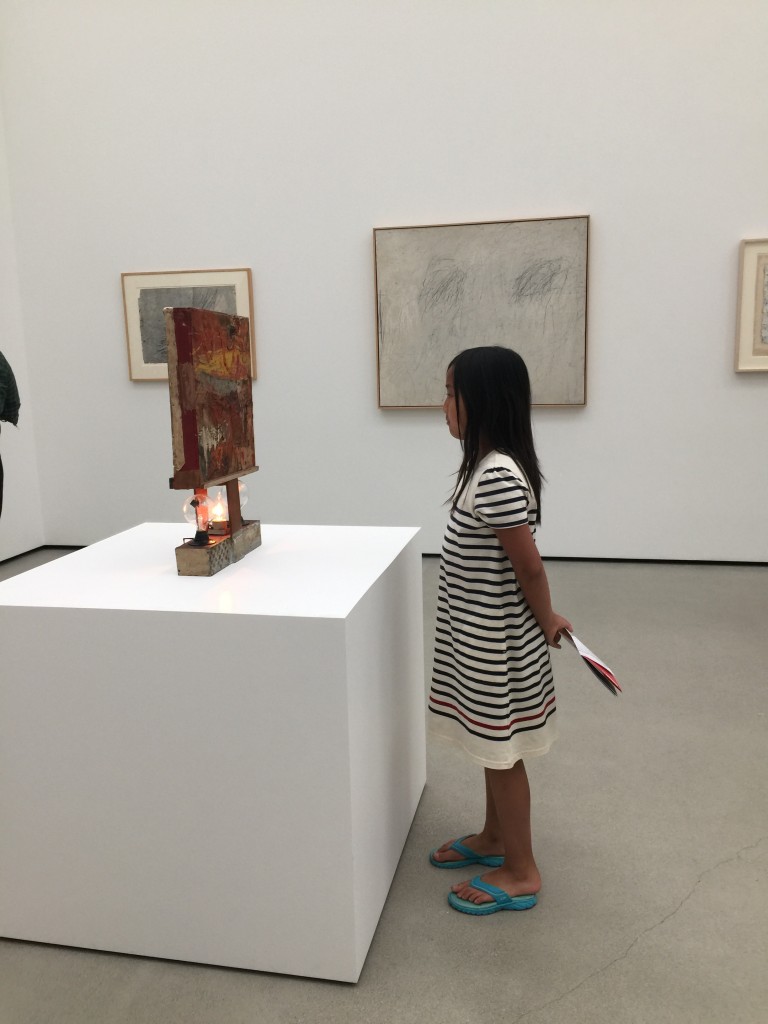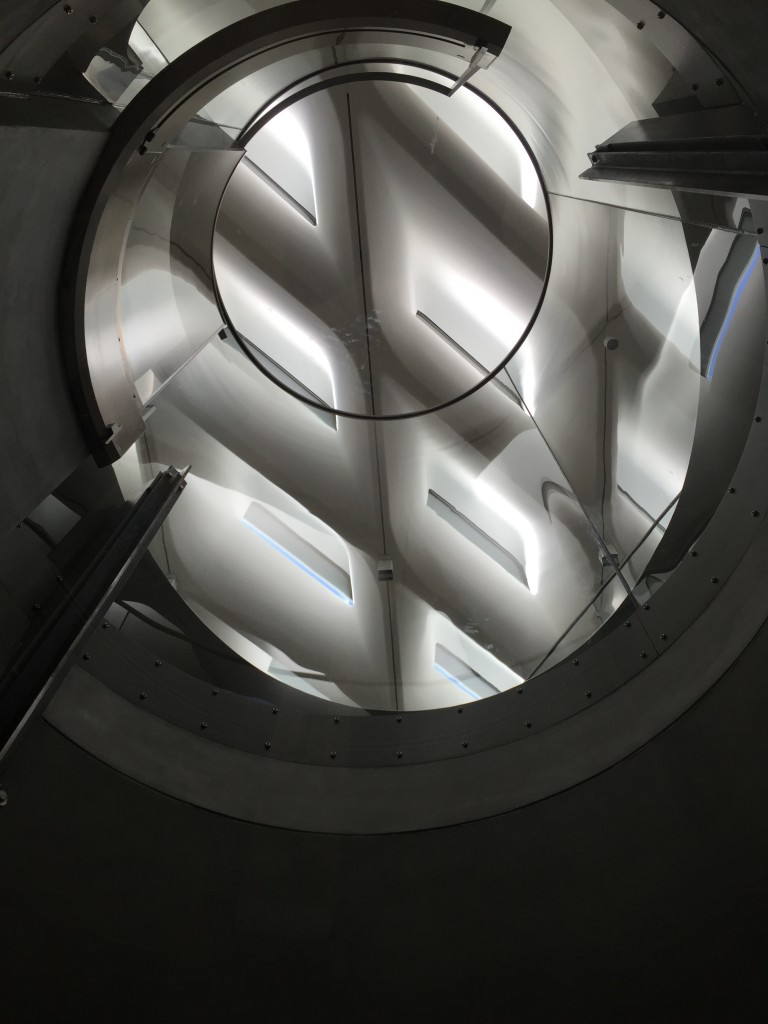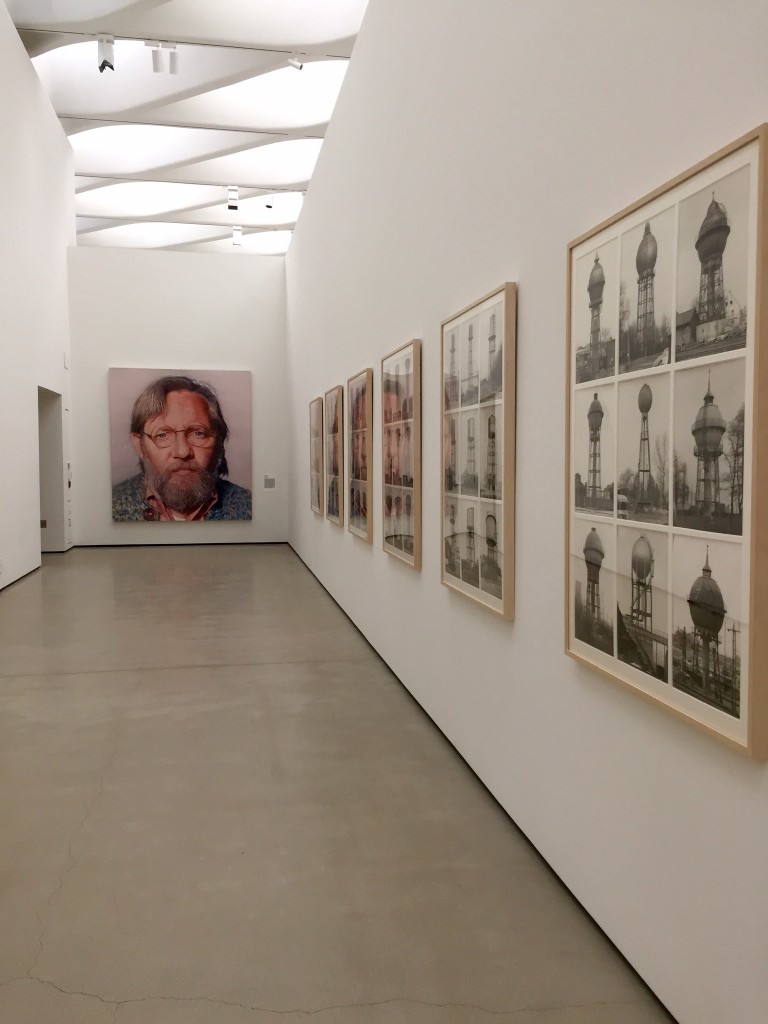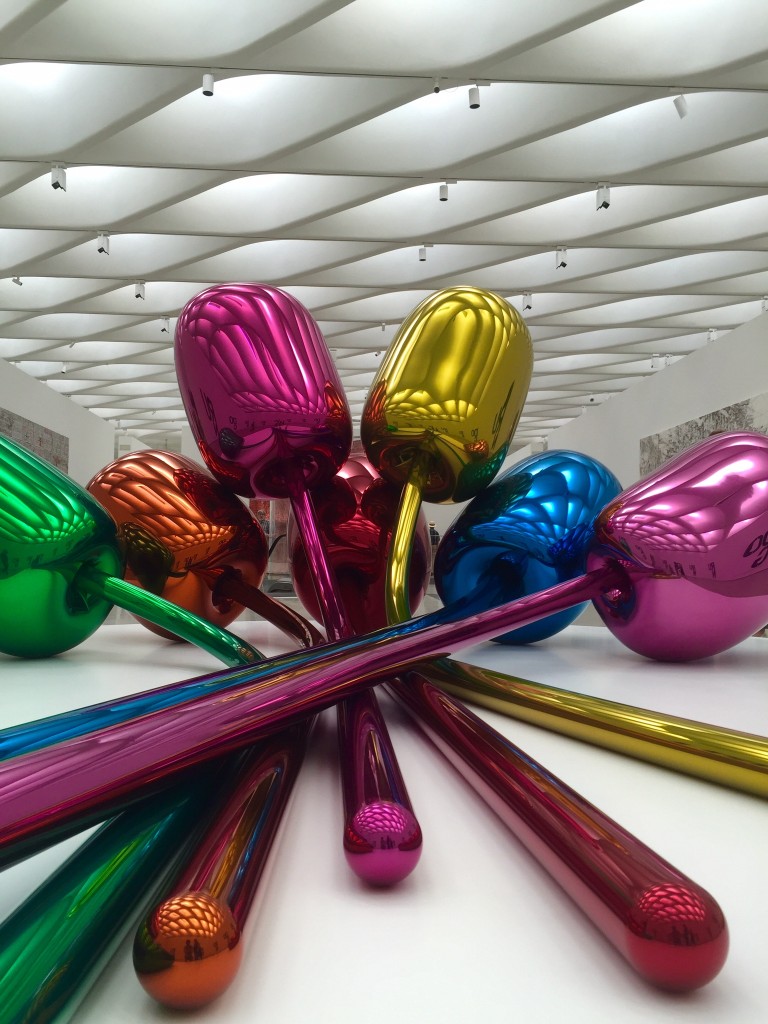 An installation by yayoi kusama is featured as part of the inaugural display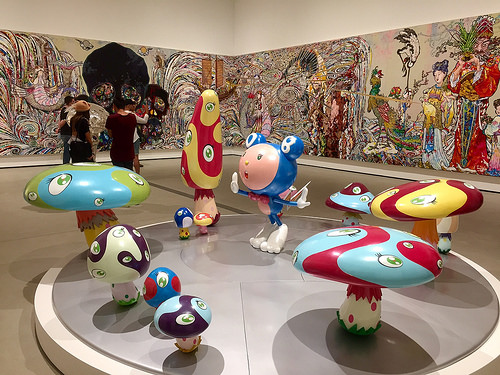 ---
官方網站:www.thebroad.org closed Mondays
Museum hours:
Monday  |  CLOSED
Tuesday  |  11 a.m. – 5 p.m.
Wednesday  |  11 a.m. – 5 p.m.
Thursday  |  11 a.m. – 8 p.m.
Friday  |  11 a.m. – 8 p.m.
Saturday  |  10 a.m. – 8 p.m.
Sunday  |  10 a.m. – 6 p.m.
Closed Thanksgiving Day and Christmas Day.