薑餅的科學展覽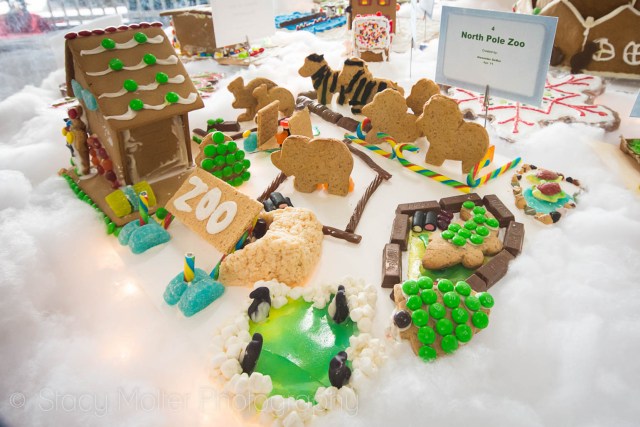 在中世紀的英格蘭,「薑餅 – gingerbread」一詞只是「經保存處理過的薑 – preserved ginger」,並沒有應用到我們所熟悉的甜點。直到15世紀,這個詞才開始被廣泛用來描述:結合姜、蜂蜜、糖漿或糖蜜的這一類甜食。隨著時間的推進,這些展會中有一些被特別專稱為薑餅博覽會(Gingerbread Fairs),薑餅的形狀亦會隨季節而改變,包括春季的花朵和秋季的鳥類。精心裝飾的薑餅成為了英格蘭夢幻和優雅的代名詞。
The Discovery Cube LA's latest exhibit goes inside the kitchen, where much more is going on than pouring and mixing – it's science at work!
This fun exhibit is filled with hands-on activities designed to bring families together this holiday season, including building a candy car out of sweets and competing in the Tallest Edible Tower challenge
The exhibit runs from November 29, 2019 – January 5, 2020.   The Science of Gingerbread exhibit is running at Discovery Cube's Orange County location as well.
Related Events