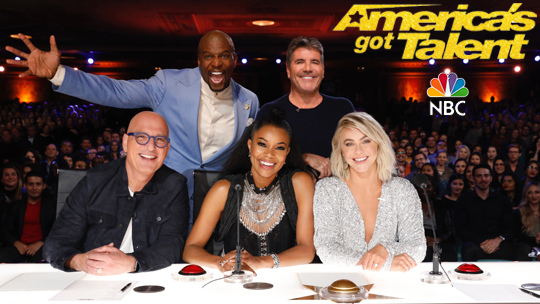 NBC 收視最高節目 America's Got Talent 《美國達人》真人秀將於 3月 9日至~ 21日期間(共 9 天)在 Pasadena Civic Auditorium 錄製新的一季節目,今年換上了新的主持人 Terry Crews 和幾位新評判,風格也會有所不同,想不想成為現場觀眾座上客?
只要點擊以下報名鏈接,你就可以獲得免費入場券,在現場第一時間見證新偶像的誕生!(觀眾年齡最小為10歲或以上)
America's Got Talent is back and you can get FREE tickets to NBC's #1 show! Watch the contestants perform their hearts out as they compete to win their own show in Vegas.
Join hilarious new host Terry Crews and new celebrity judges panel with Howie Mandel, Simon Cowell, Gabrielle Union, and Julianne Hough!
Sometimes surprising. Sometimes shocking. ALWAYS entertaining. Don't miss the chance to see the show LIVE.
The show is returning to the Pasadena Civic Auditorium and tickets are available to attend March 9th – 21st.
The minimum age to attend is 10.
We're looking forward to another great season of NBC's hit show and look forward to sharing the journey with you
For more information and to print free tickets, please click here:
http://on-camera-audiences.com/shows/Americas_Got_Talent?spMailingID=3061002&spUserID=MTA0MTgyNjY3MTE4S0&spJobID=740388501&spReportId=NzQwMzg4NTAxS0
When requesting tickets, please enter 'PCA' as your code for priority, front of the line admission