【丫丫小記者】LEGOLAND 萬聖節主題推介訪問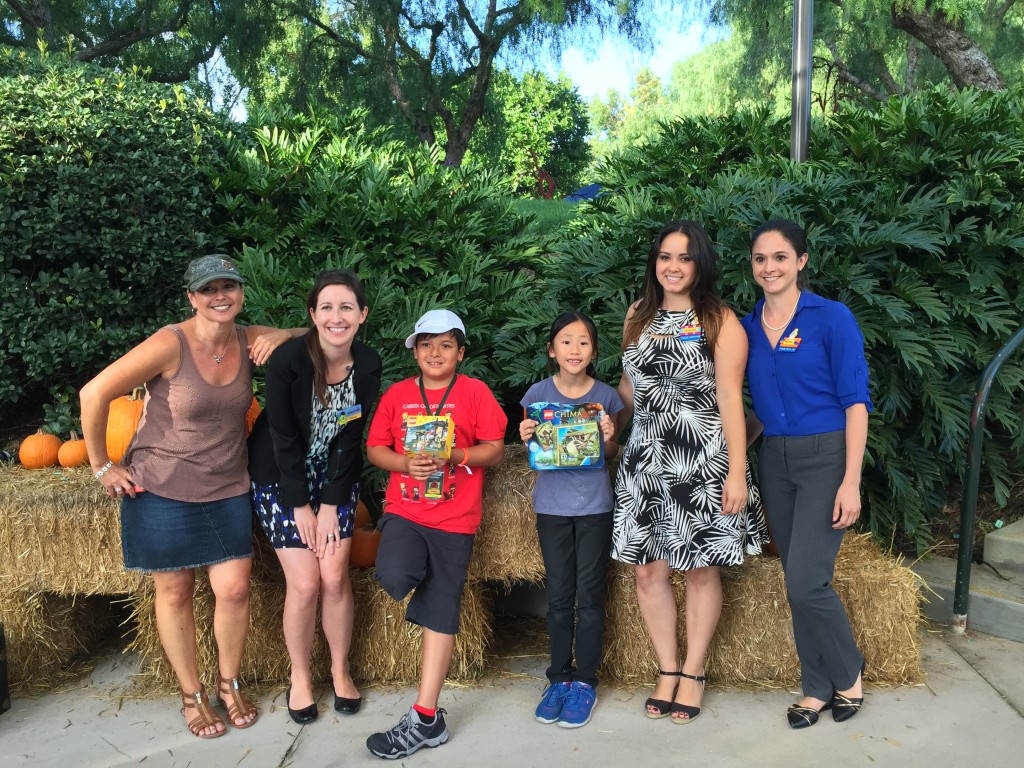 萬聖節到了!如果小朋友想要問人家糖果,他們第一句話會說什麼?當然是「Trick or Treat!」但今年你可以試試新的喔!去樂高樂園大聲的說「Brick or Treat」吧!
丫丫小記者上週末出席了樂高樂園萬聖節主題活動 Brick or Treat 「歡樂十月萬聖派對」,與現場上千位小朋友一起迎接萬聖節的到來,除了以招牌樂高積木砌成的 Brick-or-Treat Trail 外,還有海洋生物館的精彩活動、變身成為「鬼船」的機動遊戲、好笑又富創意的兒童變裝大遊行、連全新開幕的 Heartlake City 和 Fun Town 都有好多驚喜,晚上更有煙火表演 . . .
小記者們玩得樂而忘返呢!一起來看看他們分享的親身經驗吧。
你能分辨出相內的南瓜哪個是真哪個是假嗎?
---
Aaron, Age 9
Celebrating the Halloween season with LEGO at Legoland's Brick-or-Treat Party Nights 
I never thought that so many LEGOs could have so much fun celebrating Halloweeeeen together. It was so much fun. Today, Jessie and I went to celebrate Legoland's 2015 launch of Brick-or-Treat at a special media event for bloggers. So the LEGOS got all dressed up, and I got to see my favorite characters at 2015 Brick-or Treat's party night. We also received free candy and Legos which is basically epic…
---
Jessie, Age 9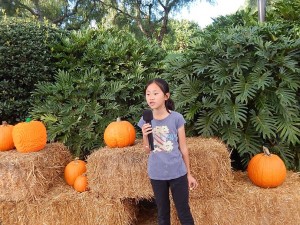 My first visit to LEGOLAND on October 3rd 2015 was really fun and awesome. Aaron and I learned how the LEGOLAND crew workers made the rides and all the Lego stuff like the fake pumpkin that they made out of Lego. When I saw that pumpkin, I thought it was real but when I saw it up close, I found out it was made of Lego.
I also saw planet earth. It was big and that made it an amazing sight because it was made of real, tiny, Legos! Before we started doing the introduction, we went through the Candy Quest. Inside the Candy Quest, we got some candy. We also got some Legos to build which was cool. After that, we found a spot to do our introduction and did it…
---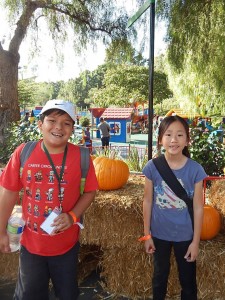 ---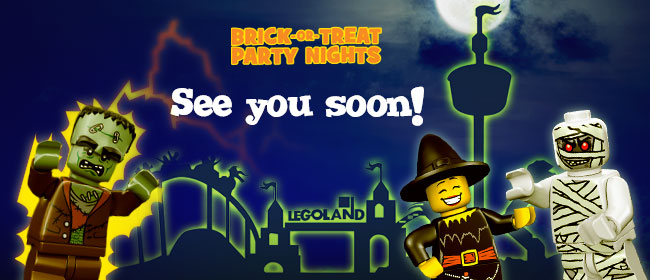 Detailed info about LEGOLAND Brick-and-Treat Halloween Party
厭倦了每年都一樣的討糖慶祝模式?不如參加樂高樂園的「歡樂十月萬聖派對」,除了以招牌樂高積木砌成的Brick-or-Treat Trail 外,還有海洋生物館的精彩活動、變身成為「鬼船」的機動遊戲、好笑又富創意的兒童變裝大遊行、連全新開幕的Heartlake City 和 Fun Town都有好多驚喜,晚上還有煙火表演喔!注意:門票要另外購買喔!
http://california.legoland.com/en/
Dates: 10/3, 10/10, 10/17, 10/27, 10/30
Time: 5:00 to 9:00 p.m.
• Every Saturday in October PLUS Friday the 30th!
• Separate event ticket required. The West side of the Park closes at 5pm, entry to Brick-or-Treat Party Nights begins at 4pm.
• Party Nights is filled with live entertainment, costume contests, treats, dancing, rides, giant LEGO® Halloween models and FIREWORKS!
• Stroll down the Brick-or-Treat Trail with plenty of surprises and snacks along the way including a collector LEGO Brick and LEGO toys. (Peanut and tree nut allergen warning)
This is San Diego's biggest kids' Halloween party with safe trick-or-treating, a giant LEGO jack-o-lantern, entertainment and new this year, a fun "Ghost Cruise Scavenger Hunt." After Park guests build a 10-foot-tall Lord Vampyre LEGO model, the Park is attempting to break the World's Record for the most people dressed as vampires in one place at one time on Oct. 3
At our Party Nights Costume Contest, children 12 and under can show off their boo-tiful costumes in three categories including KINGDOM, LEGO and CREATIVE.
KINGDOM: 5:15 pm, LEGO:6:15 pm, CREATIVE: 7:15 pm
Costume Contest Registration begins at 4:00pm and ends 15 minutes before each contest category begins. First Place winners in each category will receive a 4 pack of LEGOLAND California Resort Membership Passes and a gift basket. Second and Third place runners up in each category will receive LEGOLAND California tickets and toy product!
Party Nights tickets are available online at www.BrickorTreat.com, starting at just $30!
Activities are included with regular admission. Kids 3–12 $68; Adults $78. Parking $15.