洛杉磯縣嘉年華
8/30/2019

-

9/22/2019

$8 - $20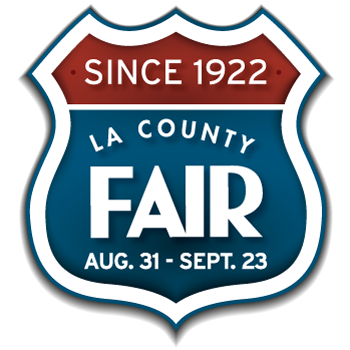 It's that time of year again to head out to Pomona and munch deep fried Twinkies, watch chickens hatch, cheer pig races, ride ponies, pet kangaroos and ostriches, bungee jump, ride elephants, listen to live music, and mingle with hogs, heifers, and hares.
And don't forget the deep fried pickles.
Plus, more than 70 rides and attractions make the LA Fair the largest carnival collection in North America ($50 for a ride-all-day ticket). Check out some of the hidden gems we love each year, or the keep-cool attractions where we escape the heat.
The End of Summer Concert Series offers headliners. (Separate ticket purchase required).
Be sure to check the fair's website for special deals on tickets and/or parking before heading out, and for the day's hours.
CLOSED Mondays and Tuesdays (except Labor Day)
LA County Fair Hours:
Wednesdays: noon-10pm
Thursdays: noon-11pm
Fridays: noon-midnight
Saturdays: 10am-midnight
Sundays: 10am-10pm
Labor Day Weekend Hours:
Friday : noon-midnight
Saturday: 10am-midnight
Sunday: 10am-midnight
Monday: 10am -10pm
Related Events