媽媽和女兒愛一起逛街打扮聽音樂,爸爸和兒子的最佳親子 娛樂是什麼? 假如您的大男孩喜愛新奇古怪的汽車和賽車,Monster Jam將是您家中男生的最佳選擇!
這場世界級的表演是全年最受矚目的賽事,由先進汽車科技 組裝而成的各式怪獸大腳卡車在運動場上展現高速和超難度 的特技﹐使您嘆為觀止﹔賽車手充滿速度﹑勁力和爆炸力的 實力和駕駛技術的表演項目,讓您喘不過氣來! 除了觀賞世界級的比賽外,粉絲們還可以到場體驗預展的驚 喜 – 包括近距離欣賞自己喜歡的車,並與明星車手索取簽名與合照!
Monster Jam® Returns To SoCal with L.A.'s First-Ever Action-Packed Arena Event, 
Monster Jam Triple Threat Series™ 
**Ultimate Showdown of Eight Extreme Monster Jam Teams 
Going Head-to-Head in Seven Endurance Competitions 
Driving Three Different Vehicles: Monster Jam Trucks, Speedsters & ATVs**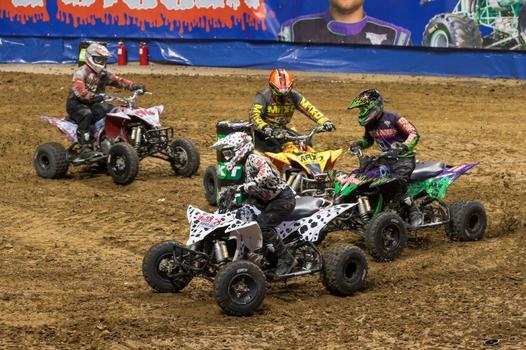 After five record-breaking stadium events playing to packed crowds at Angel Stadium earlier this year, Monster Jam® is revving it's way up to Downtown Los Angeles with an all-new action-packed weekend of events for the first time ever at STAPLES Center, featuring the SoCal debut of the indoor arena-based Monster Jam Triple Threat Series™ that will keep motorsport fans on the edge of their seats with adrenaline-charged, high-flying, four-wheel excitement that is fun for the entire family!
Unlike any other Monster Jam event seen in SoCal before, the Monster Jam Triple Threat Series features eight of the most intense Monster Jam athletes in a fierce battle for the championship that tests the versatility and endurance of the athletes as they go head-to-head in a points-based format with seven different competitions driving three customized high-powered vehicles:  the larger-than-life 12,000 lb. Monster Jam trucks, Monster Jam Speedsters and Monster Jam ATVs.  These extreme athletes battle for points in challenging Racing and Freestyle events that push themselves and their machines to the limit – delivering what fans want to see the most… more trucks, more racing, more freestyle, more donuts, more wheelies, more action!
Monster Jam Triple Threat Series world-class athletes vying to become champions will be:
Grave Digger® driven by Brandon Vinson
Max-D® driven by Jared Eichelberger
El Toro Loco® driven by Mark List
Megalodon driven by Travis Groth
Zombie™ driven by Tyler Groth
Wonder Woman driven by Collette Davis
Pirate's Curse™* driven by 2017 "Rookie of the Year" Camden Murphy
Alien Invasion driven by Bernard Lyght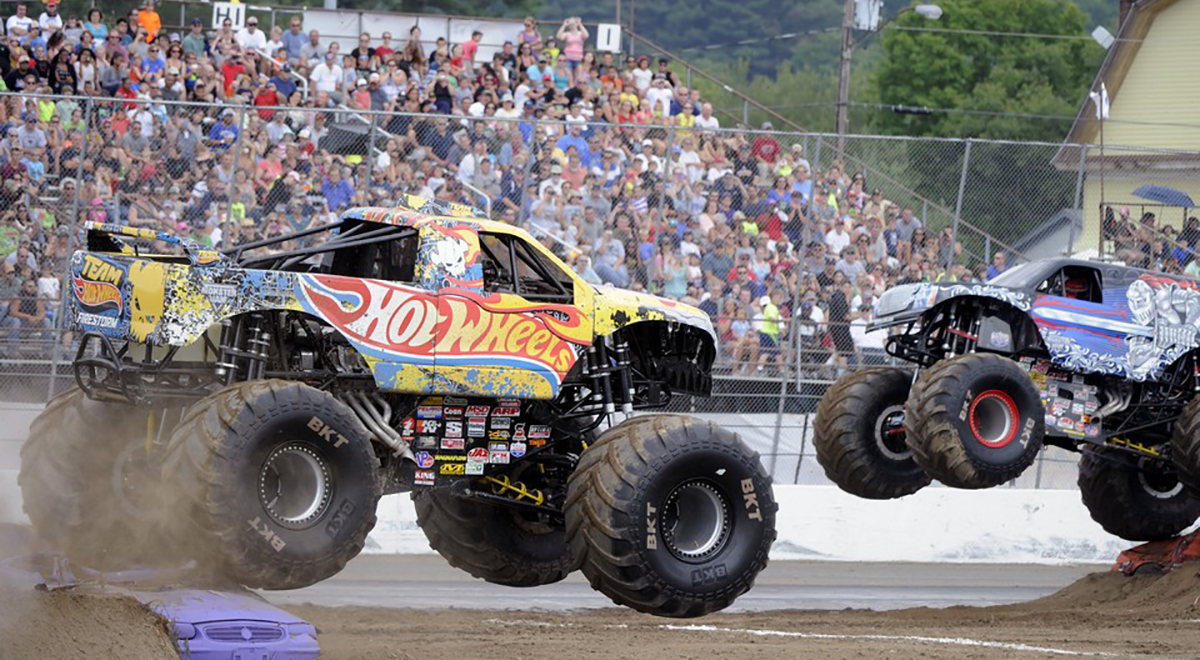 WHEN:
Friday, August 17, 2018  
Event Time – 7:30 PM
Saturday, August 18, 2018
Event Times – 1:00 PM & 7:00 PM
Sunday, August 19, 2018
Event Times – 1:00 PM & 7:00 PM
WHERE:
STAPLES Center – 1111 S. Figueroa Blvd, Los Angeles, CA 90011
TICKETS: Tickets are affordably priced for the whole family with seats starting at just $25 each*
Tickets are now available for purchase online at AXS.com, charge by phone at 888-9AXS-TIX or visit the venue Box Office.
*ticket prices subject to change – additional venue/ticketing fees may apply
For more information on Monster Jam, please visit MonsterJam.com
Specific Staples Center event info can be found at https://www.monsterjam.com/en-US/events/los-angeles-ca