丫丫小記者 Aaron 和 Phoebe 來到 
Singpoli Group
 玫瑰花車造型發佈記者會,為大家第一手介紹這艘以中國四大小說之一「西遊記」為設計靈感的「
孫悟空~成功之路」Monkey King
主題花車。
兩位小記者更訪問了誠保利總裁許堅和 Paradiso 花車設計師 Gwen Robertson,一起來看看他們的採訪成果~~
關於 Monkey King 孫悟空~成功之路花車:
這輛花車是洛杉磯華裔商家誠保利集團關係企業 BDK Capital Group 精心打造的,充滿濃郁的華夏傳統色彩,巡遊當日更會有經典人物「孫悟空」閃亮登場。
關於Paradiso 花車製作公司:
Paradiso Parade Floats是一家玫瑰花車製作公司。該公司投入玫瑰花車製作行列只有五年歷史,但設計師 Charles Meier 所設計之花車獲獎率高達 94%,成為整個花車製作行業中獲獎率最高之代表人物。
---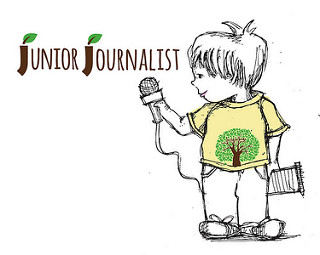 BDK Singpoli's Float – The Monkey King – Journey to Success
      The 128th Tournament of Roses Parade will take place on Monday, January 2, 2017. On Friday, December 23rd, my Jr. Journalist friend, Phoebe, and I participated in a very fun press conference to see BDK's , an affiliate of Singpoli Group's Rose Parade Float. I got to see their current float, and it was awesome! The theme of this year's Rose Parade is "Echoes of Success". The title of the BDK Singpoli's float is "The Monkey King- Journey to Success." The Monkey King is a good classic movie and book so I would recommend it to anyone. The Monkey King  showed a lot of courage as he journeys to the west with his friends. He was mischievous but becomes a good person. I also really liked the Monkey King's martial arts demonstration by a real Shaolin Temple master at the press conference.
     We also met a some elected officials and interviewed the Mayor of Pasadena, Mr. Terry Tornek; the CEO of Singpoli Group, Mr. Kin Hui; and the owner and creative director of Paradiso, Mr. Charles Meier. Even though the float is not finished it still looks beautiful. We can see the frame of it and how it is being built. I viewed a video of a previous rose parade float with a dragon which is pretty cool because it spits fire. So I can hardly wait to see the finished Monkey King float in the Rose Parade this year.
     Paradiso is the company who designed the Monkey King Float. They decorates their floats with a lot of different types of flowers from all over the world. Mr. Charles Meier and his team studied some parts story of the Monkey King to design the float. The Monkey King float is my favorite so far. The Monkey king has a staff that lights on fire. I also learned that the Monkey King was a challenge to engineer because it is only supported in two areas: the feet and the hip. The Monkey King was also engineered to look like it is flying and to bend to cross the bridge. The float will also have mini waterfalls.
      The press conference was interesting because it talked about the floats and how everyone is like a family. Mr Kin Hui talked about trust and hard work to be successful. He also says that each employee is more of a partner to him. His company invests in many real estate properties. Another cool experience is that Phoebe and I also interviewed Mr. Terry Tornek, the mayor of Pasadena. The Tournament of Roses Parade is watched around the globe. He is glad that it takes place in Pasadena.
      My day at BDK Singpoli Group's press conference was awesome! I hope I get to see the rose parade so I can see their floats. I hope to come see everyone again some day at another press conference. It was really exciting to meet everyone today.  Thank you for your time. Thank you to Lajajakids, BDK, Singpoli Group, Paradiso, Mayor of Pasadena, and many others for the opportunity for this interview. Thank you also to Mr. Robert S. Joe, councilmember of city of South Pasadena for sharing your time and stories  with me after the press conference. Happy Holidays! Hope everyone enjoys the Tournament of Roses Parade this year and especially enjoys the Monkey King Float as much as I will.
Rose Parade Float ~~ Monkey King: Journey to Success
by Phoebe H.
    When I first entered the float area, I was like wow this is pretty amazing of what people can make.  I have never seen so gorgeous floats ever!  I thought of how the floats would look after they would be decorated with flowers and painted.  They looked pretty already and awesome.
     There were a lot of floats, but one really caught my attention.  It was the Monkey King float.  Of all the years this float looked different because it was a Chinese float.  I was pretty impressed.  Many people have heard of the monkey king.  Last year Kin Hui the owner of the monkey king float won first place!  Every year he always got a different award and was surprised about that.  His company is determined to win this year.  There is a kung fu learner and is going to be the monkey king for the float.  Clearly, their float might just win the most culturistic float.
   This year they are most likely to win because they are using a ton of flowers on their float more than any other year.  The Monkey King statue is only supported by its one leg and hip.  There are metal poles that support the monkey's leg and hip from falling to the ground.  Mr. Hui and his partner/designer William created a group called the BDK.  Mr. Hui treats his workers like friends and not like employees.  Obviously, Mr. Hui is a very willing guy.
    The theme for 2017 is a journey to success.  The monkey king is related to that because firstly he is a bad person and the he gets punished by god and has to live under the ugly rocks. Then he has changed a lot and that is successful.  I think the float this year is going to impress the judges and make them very satisfied.
    The point for the Rose Bowl was to brag to New York and other cold states of how pretty and healthy our flowers looked in the winter.  Because people all over the world look at this, it is like a tradition nowadays.