「紅鼻子馴鹿 Rudolph」親子音樂劇南加登場【丫丫有禮】送你四張貴賓門票!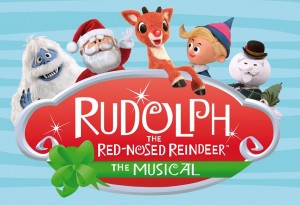 「紅鼻子馴鹿 Rudolph」親子音樂劇將在12月23及24日兩天在上演,全部真人演出的親子音樂劇將帶給你一家大小最真摯和歡樂的聖誕氣氛 :
日期/時間:Dec. 23 1:00, 4:00 7:00 pm; Dec. 24 10:30 am
地點:Dolby Theatre, 6801 Hollywood Blvd, Hollywood, CA 90028 [map]
門票:$104 | $72 | $55 | $49 | $38
Run Time: 90 minutes, no intermission
大家都知道聖誕老人鹿車是由紅鼻子馴鹿 Rudolph 領頭的,可是你知不知道可愛又善良的 Rudolph 是如何加入車隊的?它的故事又是什麼?
如果你從未看過六七十年代瘋魔美國小朋友的經典電視劇 "Rudolph the Red-Nosed Reindeer",又或者想重溫那個美好純真的年代,「紅鼻子馴鹿 Rudolph 」音樂劇都是你的最佳選擇!
熟悉的場景設計、懷舊的人物服裝造型、經典的歌曲和對白,帶領觀眾進入時光隧道,而全新的故事,將令大家看得非常投入。
想知道 Rudolph 如何幫助村民對抗暴風雪,解救聖誕的危機?一起來 Dolby Theater 緬懷一番吧!
---
【丫丫有禮】

送你四張貴賓門票  答對兩條簡單問題,就有機會獲得四張門票,一家大小看秀去!
問題一:聖誕老人的鹿車一共由多少隻麋鹿拉動?
答案(請選一)A) 6隻         B) 8隻         c) 10 隻
問題二:Rudolph the Red-Nosed Reindeer 音樂劇將在哪個劇場上演?
答案(請選一)        A) Dolby Theater       B) Walt Disney Concert Hall          C) El Capitan Theatre
(截止日期:12月10日晚上9時)
---
RUDOLPH THE RED-NOSED REINDEER: THE MUSICAL practically transports audience members into the television special as songs drive the plot while familiar and nostalgic set design with projections, costumes and characters are brought to stage.
The cast brings new energy to the classic songs and dialogue, while irresistible and loveable puppets help showcase the charming "roughness" from the television show's stop-motion effects.The story tells the tale of a young Rudolph who, because of the appearance of his bright, shining nose, is ousted from the reindeer games in Christmas-town. He flees town, meets up with new friends Hermey and Yukon, and a series of funny and endearing adventures ensue including a visit to The Island of Misfit Toys.
Rudolph journeys home, where a snowstorm of epic proportions is threatening Christmas. Can Rudolph save his family and friends and help Santa save the holiday?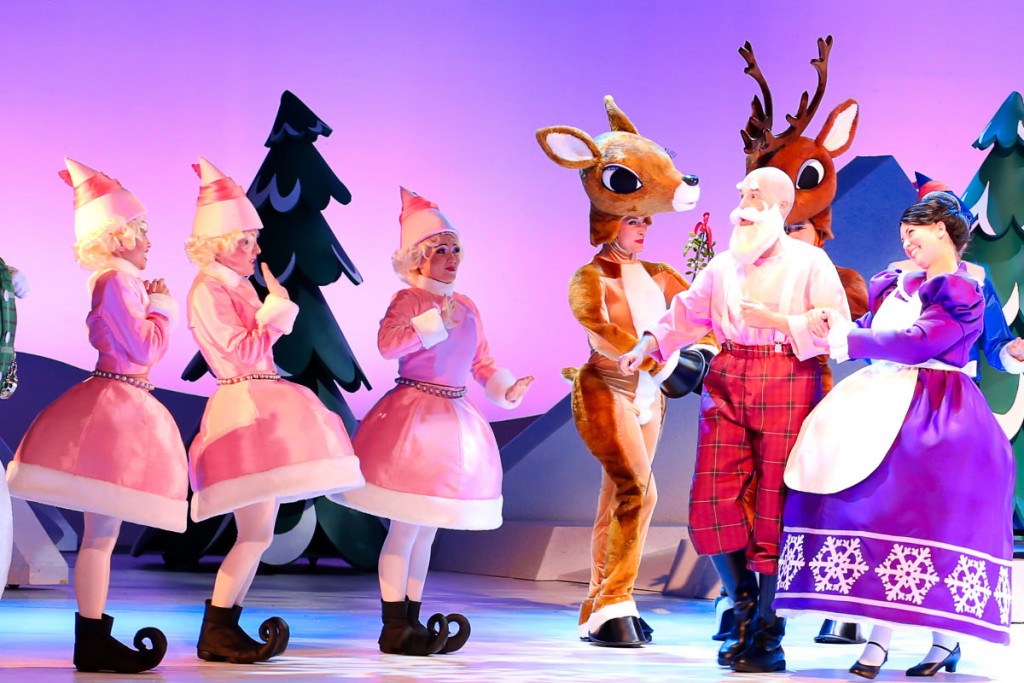 ---
CRITICS' QUOTES
"The result is a colorful and lively night at the theater, one that is sure to delight children and stoke a few fond memories for adults. … Parents, bring your kids to this one and start a new kind of holiday tradition."
– Chicago Daily Herald Review
"This is a show that will go down in history… as a smashing HIT!"
"get to the Majestic immediately before they sell out this phenomenal production and you miss the chance to see a premiere example of how truly talented artists present professional theatre and interpret the wonderfully iconic story of Rudolph The Red-Nosed Reindeer live, with music, for ALL AGES!"
– Dallas Examiner
"The show is a technical dream: Marcy Singhaus's camera-ready costumes, Cindy White's clever scenic design, George Jackson's evocative lighting and John Valines' striking sound design combine to bring the beloved cartoon to glorious life."
"Seeing actors relay the story's message — "Maybe misfits have a place, too," narrator Sam the snowman says — makes it resonate more strongly, putting more heart in a Christmas tale that had plenty to begin with. "
– Orlando Sentinel