Smorgasburg Los Angeles 美食跳蚤市集
7/3
|
Recurring Event
(See all)
An event every 1 week(s) on 星期日 that lasts 0 day(s) and 0 hour(s) with no end date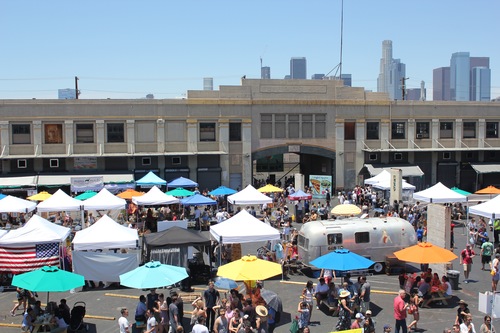 open every Sunday, 10am-4pm
以紐約布魯克林為發跡地起家的Smorgasburg美食跳蚤市集,因為受到熱烈歡迎所以正在朝不同地區擴張中。而LA 地區的Smorgasburg 市集也已在6月19日開始營運囉!
A weekly Sunday market for food, shopping, and events on the five-acre site of the weekday Alameda Produce Market in Downtown Los Angeles.
Find dozens of exciting food vendors each Sunday at Smorgasburg, plus sophisticated shopping from the realms of design, craft, style, vintage, wellness, and more. Cultural events, pop-ups, and other surprise experiences will also be part of the market mix, transforming the vast site into a new node in Downtown LA's burgeoning scene, and a unique destination for the region.
A new parking garage for more than 4,000 cars was just completed at the Alameda Produce Market (enter at Alameda & Bay) and market goers can park there free for 2 hours. Sorry, no dogs allowed.