安德伍農莊年度豐收節
9/28/2019

-

10/31/2019

$6 - $22
Festival Hours: 9am – 6pm
Gate Admission:
$15.00 – Sept. 29, Sept. 30, October 6, 7
$20.00 – Oct 13, 14, 20, 21, 27, 28
$6.00 – Monday – Friday
Children UNDER 2 and parking FREE
It's all about pumpkins this weekend on the farm.
Underwood Family Farms presents its 22nd annual Fall Harvest Festival, featuring pig races, animal shows, a corn maze and gourd tunnel, a combine slide, tractor rides, Farmer Craig's Chicken Show, hay pyramids, and animals to feed.
Weekdays are cheaper; weekends have themes that include Friends of the Farm, Farm Country, Antique Tractors, and a final day that is All About Pumpkins.
Additional attractions include games, rides, horse-drawn wagon rides, a country market, food and drink, live music, educational demonstrations, tractor displays, and a wide variety of pumpkins, gourds and harvest décor.
Weekend admission includes a free tractor-drawn wagon ride.
Parking is free. Live entertainment, the animal show, and certain other activities are weekends only.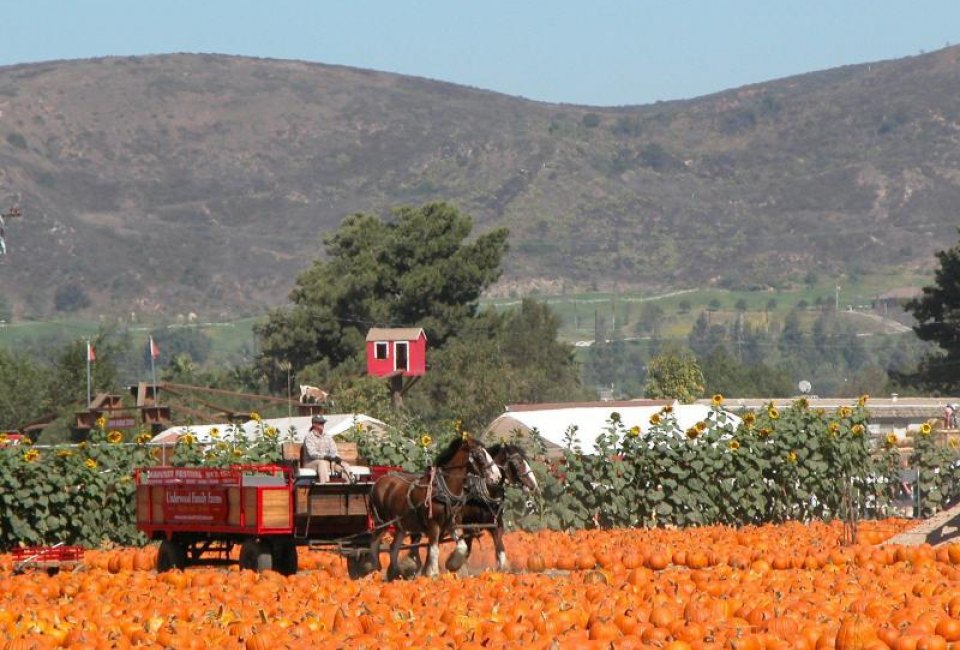 Related Events