諾氏草莓農場慶祝萬聖節
諾氏草莓農場不可怕的萬聖節歡樂活動超適合孩子 + 超級好玩的史努比樂園!!
Knott's Berry Farm invites kids to a non-scare Halloween celebration that's about cheer, not fear. Knott's Spooky Farm starts this Saturday and is held every weekend in October, as well as on Halloween.
Kids can dress in all their Halloween finery the "Calling All Monsters" Costume Contest, watch a show starring the Peanuts gang, and go trick-or-treating in Ghost Town.
The Grand Sierra Railroad in Camp Snoopy takes riders on "A Trip To Camp Spooky" and the Timber Mountain Log Ride mystically converts into the Halloween Hootenanny by adding a family-friendly twist to a park favorite.
Stanley Scarecrow has opened the Livery Stable for guests of all ages to get close and personal with the Creepy Critters of Calico.
Linus is on hand to help find the perfect pumpkin at his Pumpkin Patch, where guests can also enjoy photo ops, strolling magicians and pumpkin or cookie decorating (nominal fees apply).
Online discounts make it worthwhile to buy tickets in advance.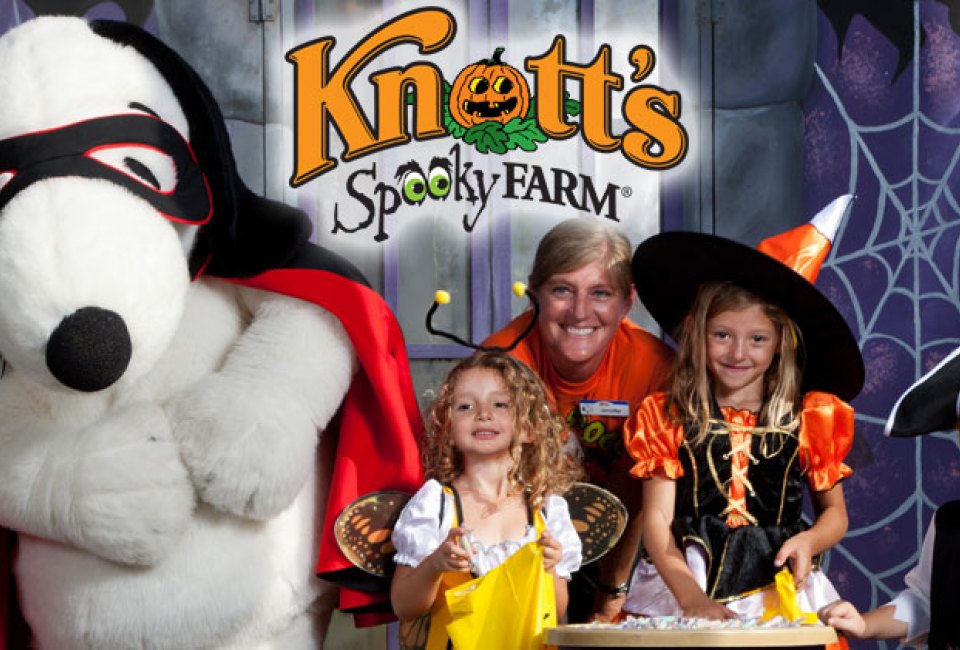 Related Events