免費網上教室【跟 Ryan 哥哥學畫卡片講故事 】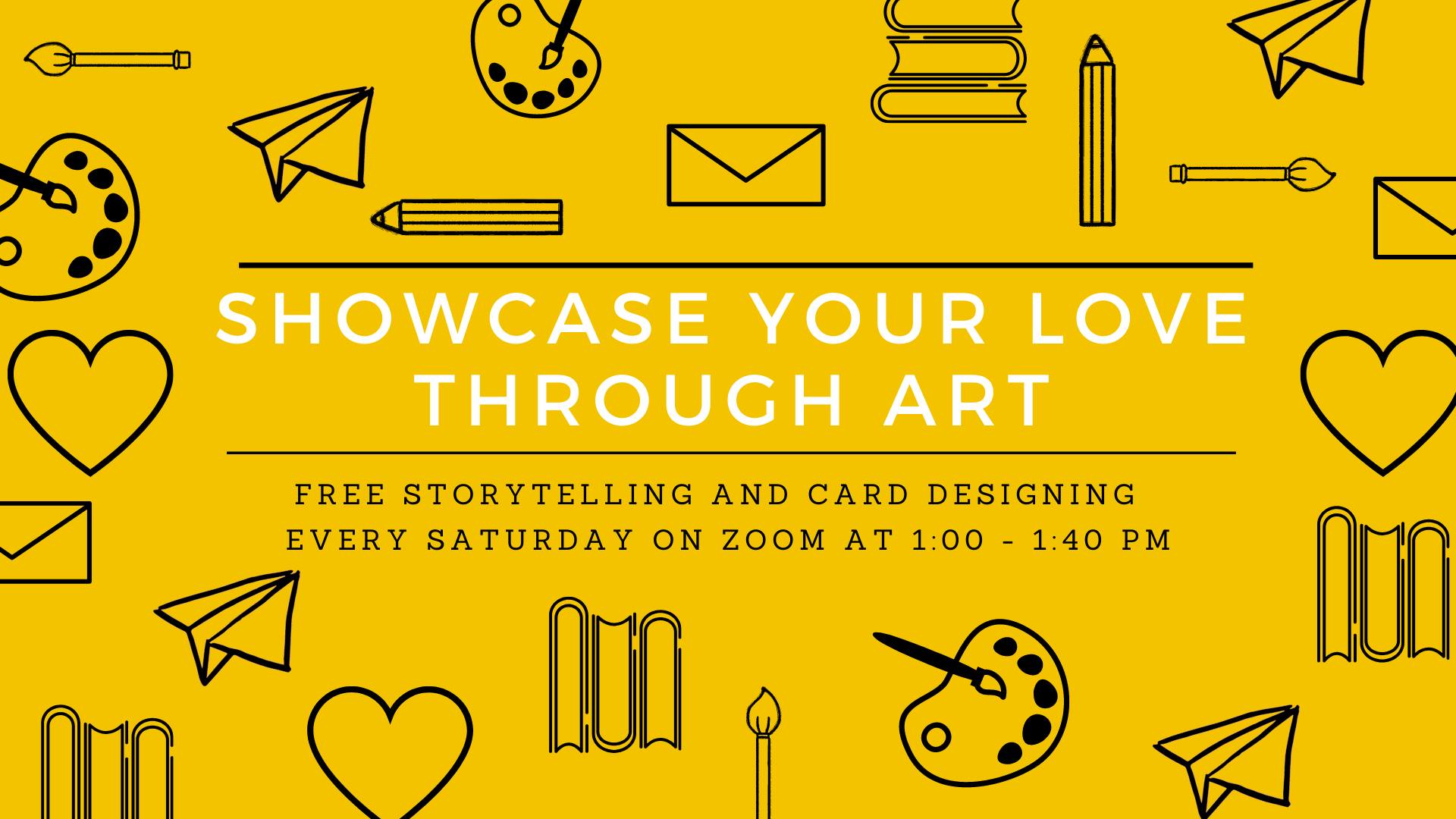 ❤️教孩子們用藝術的力量來散播溫暖❤️
每週六 下午1:00-1:40pm, 大哥哥 Ryan 會用生動的故事、有趣的畫畫教學來製作卡片。
週六我們將要為 Limestone Manor,獻上我們的關懷。
如果無法上課也沒有關係喔,只要在任何時間將畫好的卡片或者圖畫 upload 到ㄚㄚ園地臉書 Event link 的留言, 我們將會印出來轉交給他們。
Join us for fun storytelling and card making by Ryan.
This week we're going to make cards for Montgomery Village. Just a little something to brighten their day!
Join Zoom Meeting
https://us04web.zoom.us/j/77009468665?pwd=SEc1aWJqbXZGaldtTGdVakhBSnJ6QT09
*** The next class will be Saturday, 8/22, @ 1:00 – 1:40 PM ***

Thank you everyone for joining our "Showcase Your Love Through Art!" I hope everyone had a great first day of school! We had so much fun today reading about pigeon's first day of school. We designed a pigeon going back to school. Some were late for school and some were ready to learn! When you are done, please post it in the comments below. We'll print it out and send it out for you or you can mail your card to the address below:
Limestone Manor
606 US-31,
Athen, AL 35613
Since the beginning, we mail out hundreds of cards to hospitals, nursing homes, senior apartments, hospices, and cancer patients. Thank you for all your support! We couldn't have done it with you.
We are also doing a new handmade card for senior centers and nursing homes. You can design your own card and leave the inside blank. Seniors will be able to write messages to their family and friends. Please contact us for details.
We also are offering a free online tutoring session. Please check out the Facebook here for more information about sign-ups and sessions: https://www.facebook.com/tutors4kid
The next class will be Saturday, 8/22, @ 1:00 – 1:40 PM.
I can't wait to see everyone next week!