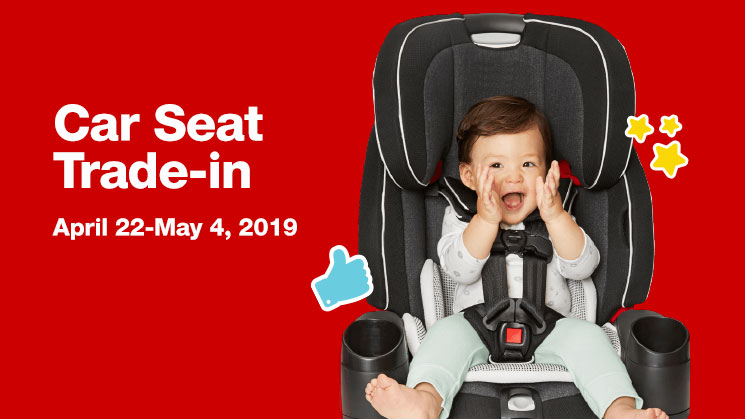 TARGET 連鎖店一年一度的兒童安全座椅舊換新計畫將在 4月 22日至 5月 4日進行。只要帶舊的座椅到店內回收,就可以獲贈 20% off 優惠券,用來購買新的安全座椅,甚至其他兒童用品都可以喔!
Mark your calendar: Target's next car seat trade-in event is April 22-May 4, 2019! Most stores, including select small-format stores, are participating in the program. Find a drop-off box at a store near you.
Target will accept and recycle all types of car seats, including infant seats, convertible seats, car seat bases, harness or booster car seats and car seats that are expired or damaged. Materials from the old car seats will be recycled by Target's partner, Waste Management.
Guests who trade in their old car seats will receive a 20 percent off coupon toward a new car seat, car seat base, travel system, stroller or select baby home gear, such as playards, high chairs, swings, rockers and bouncers.
to both in-store and online purchases.
The coupon is eligible through Saturday, May 11, 2019.