【週末好活動】蓋蒂美術館親子藝術日:古埃及與印度之緣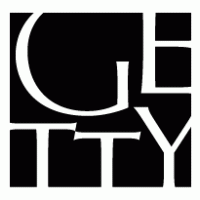 蓋蒂美術館將在 6月 2日星期六在中心廣場舉行大型家庭親子文化活動,以推廣即將開幕的兩個藝術展~ Rembrandt and the Inspiration of India 和 Beyond the Nile: Egypt and the Classical World。
兩個藝展分別以印度和埃及兩個古文化為主題,現場將有好多個互動工作坊和親子教室,帶領小朋友一同體驗印度傳統舞蹈、精彩故事劇場、埃及法老王主題兒童手工,更有多個文化主題的音樂演出,所有活動免費參加。
日期:6月2日星期六 10 am – 6 pm
地點:The Getty, 1200 Getty Center Dr, Los Angeles, CA 90049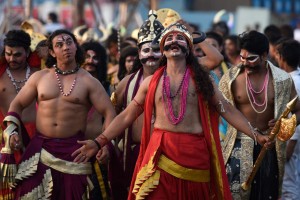 Getty Center Family Festival: Ancient Egypt and India
Explore the ancient and contemporary art and culture of Egypt and India at this interactive festival inspired by the exhibitions Rembrandt and the Inspiration of India and Beyond the Nile: Egypt and the Classical World. Enjoy classical Indian dance, make crafts inspired by the Nile and the Pharaohs, or get up and dance Bollywood style.
Arpana Dance Company
11:30 a.m.–12:15 p.m. & 2:30–3:15 p.m.
Arpana Dance Company will perform regional folk dances and a selection of dances choreographed in the vocabulary of Bharata Natyam, a classical dance form of India. Featuring storytelling, pure dance with rhythmic and cross-rhythmic footwork, and traditional/contemporary costuming that showcases both classical and new adaptations of the dance form.
Blue13 Dance Company
1:00–1:45 p.m. & 4:00–5:00 p.m.
Blue13 will dazzle you with a beautiful and energetic contemporary Indian dance performance followed by Bollywood dance lessons. Join in!
STORYTELLING
Mythological and Folk Tales From India with Prem Kishore
10:45–11:30 a.m. &
12:45–1:30 p.m.
The ancient and traditional art of storytelling comes alive with tales of Hanuman the monkey god, crocodiles, mangoes, and more!
WORKSHOPS
10:00 a.m.–6:00 p.m.
with last seating at 5:30 p.m.
Nile Style with Marcus Kuiland-Nazaro
Museum Entrance Hall
Jump into the shoes of Egyptian royalty by donning a beautiful gold collar or headdress. Make your statement accessories out of vinyl, gems, and an assortment of shiny, luxe-looking materials. Strut around the Getty like the Pharaohs would!
Museum Courtyard
Be an artist and a detective by decoding the ancient Egyptian hieroglyphs and make a wearable cartouche (nameplate) for all to see! Write your name, or a secret message, in this alphabet that dates back thousands of years.
Imperial Frames
Enhance a picture, painting, or photobooth picture with a handmade Indian-inspired frame! Let the colors, shapes, and images of delicate Indian portrait paintings influence your creation. You'll see why Rembrandt was mesmerized and deeply impacted by this style of art.
PLAY ZONE
10:00 a.m.–6:00 p.m.
Museum Courtyard
Enjoy mancala, knuckle bones and other ancient Egyptian games in our Play Zone!
PHOTO OP
Monument to the Afterlife by Kiel Johnson
10:00 a.m.–6:00 p.m.
Museum Courtyard
Take a picture with Anubis, the Egyptian protector of the gates to the Underworld. This larger-than-life sculpture made of repurposed cardboard will captivate you.