送你最大型親子寵物博覽會家庭套票

又到一年一度的橙縣寵物展囉!這次 America's Family Pet Expo  將送出了兩套 4張,一套3張的親子寵物博覽會家庭套票!
這個一連3天的展會是全美國規模最大的,現場將會有各種可愛的小動物:貓咪、狗狗、迷你馬、小鳥、爬蟲類等等,上千種動物共聚一堂,除了為大家帶來精彩絕倫的動物演出外,也有不同的動物比賽,大家拭目以待囉!
(溫馨提示:請不要帶自己的寵物來喔!)
1. LIKE
La JaJa Kids 丫丫園地
Facebook Page 及 此 post
2. LIKE
America's Family Pet Expo – Orange County
Facebook
3. 在此 post下面回答問題: 你家裡有寵物嗎? 如果有,請上傳一張相片到此 post。如果沒有,請說出你最想養什麼寵物。
4. 分享此 POST 至你個人Facebook Timeline上,並將你的分享設定為公開(Public)。
· 截止日期: 即日起至2017年 4月20日晚上12時正。
· 得獎結果將於2017年4月21日或以前收到通知領獎詳情。
---
小朋友愛動物嗎?家裡有寵物但想認識看看其他寵物?可以考慮看看去一年一度的橙縣寵物展喔!這個一連3天的展會是全美國規模最大的,現場將會有各種可愛的小動物:貓咪、狗狗、迷你馬、小鳥、爬蟲類等等,上千種動物共聚一堂,有些更可以讓孩子現場摸一摸,另一種的體驗。除了為大家帶來精彩絕倫的動物演出外,也有不同的動物比賽給一家大小的你觀看!(溫馨提示:請不要帶自己的寵物來喔!)
Fur to Feathers, Scales to Tails
The America's Family Pet Expo Returns to OC Fair & Event Center, April 28-30

Showcasing everything you need to know for a happier, healthier pet
Animal education, family pet entertainment, four-legged competitions and adoptions all weekend long

***Please Do Not Bring Your Pets***
The America's Family Pet Expo returns to the OC Fair & Event Center in Costa Mesa (88 Fair Drive, Costa Mesa 92626) Friday, April 28 – Sunday, April 30, 2017. All creatures great and small, from four legged to flying, will all be on display at the annual family-friendly event.
"The Pet Expo is now in its 28th year and we couldn't be more excited. Offering education on responsible pet care, entertainment, and pet adoptions, The Pet Expo is the ultimate destination for all pet lovers," said Doug Poindexter, President of the World Pet Association, producers of the America's Family Pet Expo. "Each year the show progresses to include the best in pet ownership and care. We will continue to offer a variety of educational presentations, product launches, amazing pet acts and our popular animal adoptions, as well as showcasing the latest trends in the pet care industry."
Last year, there were more than 500 animal adoptions including dogs, cats – and even a few guinea pigs – that were adopted from the Pet Expo's Southern California animal rescue partner organizations.
The Pet Expo is excited to announce the return of the crowd pleasing "Cook's Racing Hogs & Dogs," a race that consists of four pigs, which run from one end of a 90-foot U-shaped track to the other. Four dogs then compete in a similar race. Waiting at the end of the track is a treat – vanilla ice cream and a golden Oreo cookie.
The 2017 Expo will be the "Cat's Meow" as the The Catit Playground Debuts. The interactive activity brings a close up view for guests to watch adorable adoptable cats and kittens and see how they interact with different toys and people.  This is a great atmosphere for guests to learn all about cats and toys they like.
Lucy's Wave Maker will return and also feature a cat surfer. The world's one and only mobile wave machine makes an encore appearance America's Family Pet Expo showcasing the best surfing dogs and cats too! The wave maker made international headlines from its appearance in the 2017 Rose Parade. America's Family Pet Expo is the first stop on the 2017 National Tour that kicks off in Costa Mesa.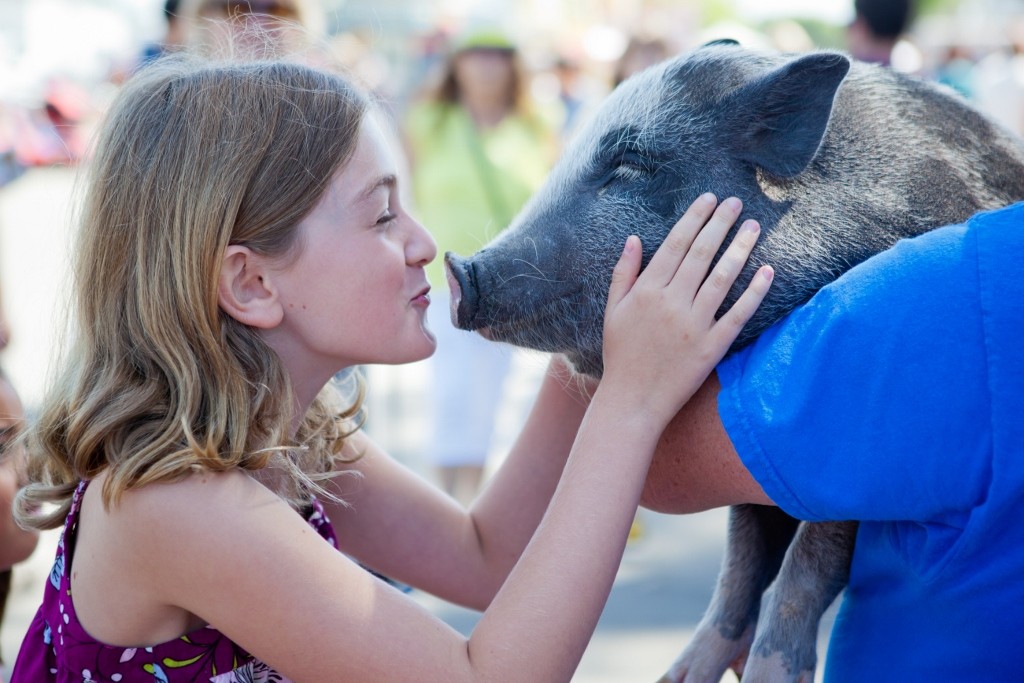 Returning favorites to the Pet Expo include Repticon, reptile show and sale, offering hundreds of common and rare species of reptiles in all shapes and sizes, such as lizards, snakes, and spiders. Plus, the ever-popular Splash Dogs will also be on hand offering a "splashing" good time as these dogs compete at dock jumping.
In advance of the Expo, kids can design and create a 10-gallon aquarium in the Kids Aquarium Contest. There will also be Police Dog Demonstrations, an Aquatic Touch Tank and The Great American Petting Zoo for the whole family to enjoy.
Added to the Expo line-up is the America's Family Pet Expo Hobbyist Aquascaping contest. This new feature will consist of intermediate to advanced aquarists in a competition to create the most appealing natural aquarium.
The participants will use a variety of live plants and other natural decorations in order to create a miniature underwater jungle. Pet Expo attendees are encouraged to come watch the process of setting up a fully functional planted aquarium from 10am on Friday, April 28th to 12pm on Saturday, April 29th.  Ribbons and cash prizes will be awarded to the top 3 aquascapers on Saturday, April 29th at 5:00pm.
Pet Adoptions will be handled onsite for those looking for that perfect animal addition to the family. There will be hundreds of animals hoping to find their "furever home" from local community partner organizations at the Pet Expo.
General Admission:
$15.00; seniors 60 and over, $13.00. Children 6-12, $10.00. FREE: 5 yrs and under. Active and retired military free with ID.
Show hours:
Friday 10am-6pm; Saturday 10am-7pm; Sunday 10am-6pm.
Address:
OC Fair & Event Center, 88 Fair Drive, Costa Mesa 92626
Parking:
$8.00 parking.
***Special reminder: Kindly leave all pets at home.***
For more information and to purchase tickets online visit www.PetExpoOC.org . The America's Family Pet Expo is created, produced and managed by World Pet Association, Inc., a 65-year-old nonprofit organization dedicated to promoting responsible pet care.