新年快樂!還有2天就到農曆新年囉!喜慶的鑼鼓聲漸漸響起,從上個週末開始直至二月,南加社區陸續會有大小不同的新春慶典,每個週末都有好玩親子去處!
你還在猶豫帶你的孩子去哪裡感受濃濃的過節氣氛?讓丫丫為你推介一連串最好玩有趣的親子新年活動吧!
---
Disney Lunar New Year Celebration  
迪士尼樂園中國新年慶典 (1/20-2/5)
Dates: 1/20 – 2/5
Address: Disney California Adventure Park, 1313 S Disneyland Dr Los Angeles
從1月20日至2月5日,遊客將在迪士尼體驗和慶祝亞洲文化,和家喻戶曉的木蘭等卡通人物共同暢遊迪士尼,還能品嚐到美味的亞洲美食。 迪士尼更為本次活動籌備拍攝了「趕回家過年」創意短片,在迪士尼裡,遊客們將會隨著一個小燈籠一起踏上回家的旅程,享受一段奇妙之旅,「趕回家過年」採用兩種對比鮮明的動畫風格,靈感來源於中國傳統的剪紙,讓遊客真切感受到古老東方的奇妙魅力。
Website: www.disneyland.disney.go.com/events-tours/lunar-new-year/
Follow the Journey of Little Lantern
Hurry Home – Lunar New Year Celebration at Paradise Bay occurs nightly
Lunar New Year Marketplaces
Paradise Garden Grill
Bandstand
Mulan's Lunar New Year Procession
The Acrobats of China
A Wall for Well Wishers
AP Corner
Magic on the Move
Lunar New Year Shopping
Meet Mulan, Mushu and other Disney Chinese characters
---
The Grove & Farmers Market Lunar New Year Celebration
The Grove/農夫市場農曆新年慶典 (1/29)
Date: Sunday, 1/29
Time: 2pm – 5pm
Address: The Grove, The Grove Drive, Los Angeles, CA
The adventure begins near the Foo Dog Statue on First Street, where the Year of the Rooster comes to life with dragon and lion dance, traditional music performance, Chinese and Korean folk dances and more! Your lucky red envelope holds a special surprise, and Lunar New Year activities await everyone you love as the celebration unfolds at The Grove and Original Farmers Market.
---
South Coast Plaza Lunar New Year Celebration
南海岸廣場慶祝農曆新年週末活動 (1/26-2/12)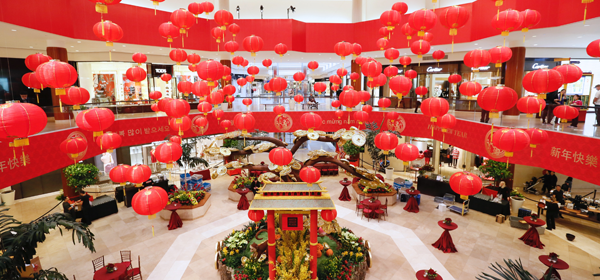 Address: Metro Pointe at South Coast, 901 S Coast Dr, Costa Mesa, CA 92626, United States map
Website: http://www.southcoastplaza.com/lunar-new-year/
The Year of the Rooster will be celebrated at South Coast Plaza with exhibits, entertainment, special events and promotions and shopping incentives, from January 26 through February 12. View the towering floral exhibit by Fiesta Parade Floats featuring a magnificent rotating 18-foot rooster adorned with gold coins, scrolls, lanterns and firecrackers. Boutiques will host special events and offer Year of the Rooster merchandise and special promotions in honor of the holiday. Shoppers may also participate in an enter-to-win featuring extraordinary prizes donated by South Coast Plaza's boutiques. Celebrate the Year of the Rooster in style at South Coast Plaza.
---
(已結束) L A Waterfront Lunar New Year Festival
洛杉磯碼頭中國新年慶祝活動 (1/21) (已結束)
Date: Saturday, 1/21
Address: LA Waterfront, Downtown Harbor in San Pedro (Harbor Blvd. and 6th Street) map
Website: https://www.portoflosangeles.org/community/lunar_new_year.asp
Join us for unforgettable activities, compliments of the Port of Los Angeles:
• Cultural Entertainment
• Lion Dancers
• Crafts
• Petting Zoo
• Food
• Fireworks Finale at 7pm
Join the Port of Los Angeles for the third annual Lunar New Year Festival on the LA Waterfront, held indoors this year at CRAFTED at the Port of Los Angeles. 2017 is the year of the Fire Chicken! This FREE community event features a petting zoo, traditional dancers, Taiko drummers, face painting, arts and crafts, calligraphy and brush artistry, and a surprise grand finale! A rain or shine event.
---
Monterey Park Chinese New Year Festival
雞祥如意迎春年節展 (1/28, 1/29)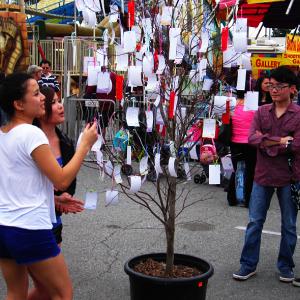 Address: City of Monterey Park on Garvey Ave. (Between Ramona Ave & Alhambra Ave)
Saturday, January 28, 2017, 10 a.m.-9 p.m.
Sunday, January 29, 2017, 10 a.m.-7 p.m.
Free admission
Seven blocks of entertainment, food, family activities and vendors
Downtown Monterey Park on Garvey Avenue between Ramona and Alhambra Avenues.
Event info, schedules, map, photo gallery, videos, sponsorship information and more at the event organizer's website 

www.LunarNewYears.com

 (external site)
Watch the Lunar New Year Festival press conference (external site).
Monterey Park's Lunar New Year festival features vendors offering unique gifts and specialty items, food booths with various types of delectable items, amusement rides, and lots of live entertainment. The traditional  New Year lion and dragon dancers along with firecrackers will kick-off the festival Saturday morning. Various types of entertainment will be featured on both days. A large carnival fun zone will be featured in parking lots at the corner of Garvey and Lincoln Avenues.
Past Lunar New Year events in Monterey Park have drawn crowds estimated at 50,000 to 100,000 visitors coming from all over the Southern California area. Plan on attending now for a full weekend of fun, entertainment, shopping and dining. The event is presented by the City of Monterey Park, the Monterey Park Downtown Business Improvement District Advisory Committee, and World Journal LA, LLC.
---
San Gabriel Lunar New Year Festival
聖蓋博新春園遊會 (1/28)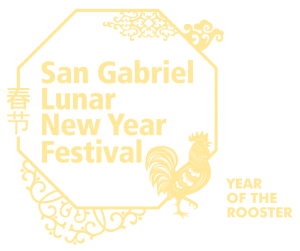 Free Admission!
Lunar New Year is the most celebrated holiday in Asia with many large festivals and events held around the world. The San Gabriel Lunar New Year Festival is unique in that it combines the traditional with the modern, creating a festival that is enjoyable for all.
The festival will feature a 30' outdoor stage with live performances, dance competition, food trucks, craft beer garden, kids zone, calligraphers, fortune tellers, chalk art contest, and art show to celebrate Asian cultures and the Lunar New Year. The festival will also feature newly designated areas such as Street Food Fair, Crafts Village and Dessert Land!
CHALK ART CONTEST
A Chalk Art Contest for the best drawing around the theme of 'Year of the Monkey' will be judged and photographed after 4 p.m. Cash prizes are 1st Place $300 and 2nd Place $100. Winners will be announced on the San Gabriel Lunar New Year Facebook Page on the Tuesday following the Festival. Check below for full contest rules and to apply for a space!
---
Norton Simon Museum Family Art Day: Happy Rooster New Year
諾頓西蒙美術館慶新年親子美術活動 (1/28)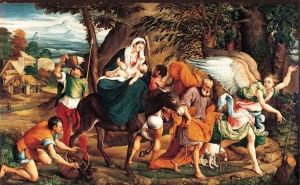 Date: January 28
Place: Norton Simon Museum, 411 W Colorado Blvd, Pasadena, CA 91105
Time: 1:30 pm – 3:30 pm
Celebrate Chinese New Year and the Year of the Rooster at the Museum. Roosters are said to be honest, bright, communicative and ambitious. Can you find the roosters in Jacopo Bassano's Flight into Egypt? As a family, trace each other's hands to create the bodies of roosters. Then, decorate your personal roosters with feathers, color sticks and more.
Free with admission; This activity is designed for families with children ages 4–10.
---
San Marino Chinese New Year Carnival
聖瑪利諾中國新年遊園會 
(1/28)
Date: January 28
Place: Huntington Middle School, 1700 Huntington Drive, San Marino, CA91108
Time: 10:00AM – 12:30PM
主辦單位:San Marino 中文學校家長會
The San Mariano Chinese School PTA proudly hosts the annual Chinese New Year Carnival. You are invited to enjoy the Carnival as a centennial event of San Marino. The funds generated via this event will be used for the Chinese School at San Marino.
The funds generated from this event will go towards the Chinese School of San Marino. The Chinese School offers Chinese-learning opportunities for both youth and adults in the San Gabriel Valley and San Fernando Valley.
---
Westfield Santa Anita Lunar New Year Celebration
亞凱迪亞西野商場中國新年慶祝活動 (1/29)
Date: Saturday, 1/29
Time: 11:00am – 3:00pm
Address: Westfield Santa Anita, 400 S Baldwin Ave #231, Arcadia, CA 91007 map
Event site: https://www.westfield.com/santaanita/events/all-events/lunar-new-year-celebration-event/36625
Celebrate Lunar New Year In Style With Lion Dances, Live Calligraphy, Traditional Entertainment, Giveaways, And More! 11am-3pm on The Promenade.
See below for Program Schedule:
11am – Lion Dance
11:30am – Lantern Dance
11:40am – Fan Dance
12:15 – Ribbon Dance
12:25 – Mongolian Bowl Dance
12:35 – Aztec Choir
1pm – Instrumental Duet
1:30 – Taiko Drum
2:15 – Dragon Dance
2:45 – Passport to Fortune $500 Westfield Gift Card Drawing! More details on how to enter here!
---
Hacienda Heights Chinese School New Year Celebration
哈崗中文學校新春聯歡會 (2/4)
Address: 16333 Cedarlane Dr., Hacienda Heights, CA 91745 map
新春聯歡會有頒獎、舞蹈、小提琴、吉他和跆拳道等等,好多精彩的表演節目!
也有靜態展示區:楊秀慧老師 中國毛筆書畫( Brush Calligraphy & Painting),杜雅玲老師 紙黏土( Paper Arts),袁美娜老師立體紙藝( 3D Arts)
---
Diamond Bar Chinese School Chinese New Year Carnival
鑽石吧金雞迎春新年園遊會 (2/4)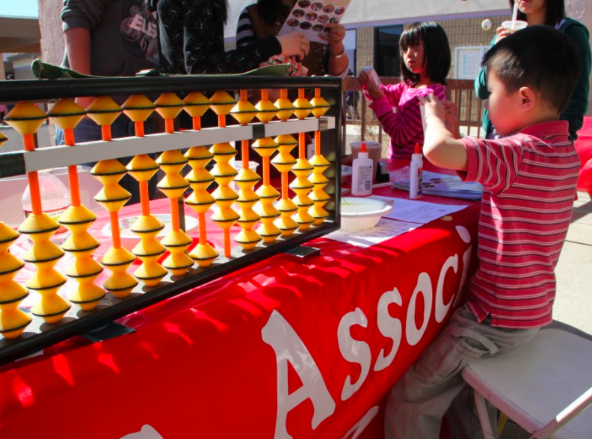 Saturday, 2/4
Time: 10am – 2pm
Address: Diamond Bar Chinese School, 21400 Pathfinder Rd, Diamond Bar, CA 91765
鑽石吧華人協會及中文學校將在鑽石吧高中舉辦金雞迎春新春園遊會,活動有豐富抽獎、地方小吃、精采節目、好玩遊戲、工商攤位,免費參加,歡迎大家來一起慶祝新年!
Fun games, delicious food booths, terrific performances, grand raffle prizes, business exhibit booths, free admission!
主辦、協辦單位:鑽石吧華人聯誼協會 Diamond Bar Chinese- American Association, 鑽石吧華協中文學校 (DBCS) 鑽石吧華協中文學校家長會 (DBPTA)
---
Huntington Library Chinese New Year Celebration  
亨廷頓圖書館農曆新年慶祝活動 (2/4-2/5)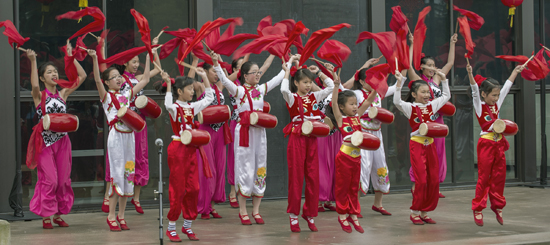 Date: February 4-5
Time: 10am – 5pm
Address: Huntington Library, Oxford Road, San Marino, CA, United States
Join the fun as we welcome the Year of the Rooster at The Huntington's annual Chinese New Year Celebration, Saturday and Sunday, Feb. 4–5, from 10 a.m. to 5 p.m. Families can enjoy crowd-pleasing lion dancers, amazing performances from a mask-changing artist, plus choreographed martial arts demonstrations, Chinese music, food, and much more. The festivities will take place in and around the Chinese Garden and other performance spaces.
PERFORMANCES
Lion Dancers
10:30 a.m., 12:30 p.m., 2:30 p.m., 3:30 p.m.
Mask-Changing
11 a.m., 1 p.m., 3 p.m.
Martial Arts
11 a.m., 12:30 p.m., 1 p.m., 2:30 p.m.
Chinese Music
11 a.m.–1 p.m., 2–4 p.m.
---
Segerstrom Center Chinese Lantern Festival
橙縣塞格斯仲音樂廳元宵燈會
Date/Time: Saturday, 2/4, 11 a.m. – 4 p.m.
Address: Renee & Henry Segerstrom Concert Hall, 600 Town Center Dr, Costa Mesa, CA 92626
太平洋交響樂團與南海岸中華文化協會攜手推出慶祝元宵節燈會,2月4日11時起在塞格斯仲音樂廳安排了猜燈謎、中西音樂演奏、舞蹈表演等節目。
Free Family event! Bring the entire family and join us for Pacific Symphony's second annual Lantern Festival, celebrating the Year of the Rooster! The Lantern Festival, which can be traced back 2,000 years, takes place 15 days after the Lunar New Year—on the first full moon night in the lunar calendar—and marks the return of spring, representing the reunion of family. The act of lighting and appreciating lanterns is a way for people to let go of the burdens of their old selves and express their best wishes for themselves and their families for the future.
Join us as our concert hall lobby becomes transformed for the festivities with lanterns created by Irvine Chinese School students, adults from Heninger Village Art Studio, master artists from Orange County Chinese Artists Association and seniors from Nguoi Viet who are part of the Bowers Museum Treasures program. You'll have the opportunity to decorate your very own lantern, take in live music, try your hand at solving a riddle, take a Chinese folk dance lesson and more!
Lantern Festival Performances and Activities:
===========================
• Pacific Symphony Percussion Ensemble
• Dragon Dance
• Lantern Making with Bowers Museum
• Riddles
• Chinese Folk Dance
• Pacific Symphony Youth Quartet
• Strings for Generations
• Irvine Chinese Chorus
• New Orange County Children's Choir
• Chinese Instrument Demonstrations
• Tai Chi
• Chinese Folk Dance Lessons
• Photo Opportunities
• Food and more!
Admission is FREE, but tickets are required. Due to venue capacity, admission will be granted on a first-come, first-served basis throughout the course of the event. Though a ticket does not guarantee immediate admission, ticket holders will be given priority access.
---
Bowers Museum Chinese New Year Festival
寶爾博物館中國新年慶祝活動  (2/5)
Date: Sunday, 2/5
Address: Bowers Museum 2002 North Main Street Santa Ana, CA 92706 map
Website: https://www.bowers.org/index.php/component/yendifevents/event/126-chinese-new-year-festival
Celebrate the Year of the Monkey at the Bowers Museum's Chinese New Year Festival with art projects, music and performances!
Margaret and Cleo Key Courtyard | 11am – 4pm
Face painting, art projects (Paper Lantern Painting and Foil Dragons and Monkeys) Fortune cookie and Almond cookie tasting
12:00 – Lion Dance by JC Culture Troupe
12:40 – Dance with Cheer, Traditional Chinese Dances
1:15 – Sunshine Academy String Ensemble plays under the guidance of Mr. Leonard Liu
1:30 – Red Shoes Dance Studio of the South Coast Chinese Cultural Center
2:00 – A Little Dynasty Chinese School Traditional Chinese Orchestra
2:30 – "Changing Faces," by Master Zhong Wei Qi
Kidseum | 10am – 4pm
Stop in for art and archaeology exhibits, face painting, and hands-on art projects for the whole family.
Join Master Storyteller, Miss Cynthia, for presentations throughout the day!
11:00 – Tiger Son
12:00 – How Pan Gu Formed the World
1:00 – How The Jīngwèi Bird Filled the Sea
2:00 – How The Goddess Nǚwā Repaired the World
3:00 – A Wily Hare Has Three Burrows
Please note: Admission to the Bowers Museum and to Kidseum will be free on festival Sundays to Members and to Santa Ana residents only.
---
Kidspace Museum Year of Rooster Book Signing
雞年童書作家見面簽名會 (2/11)
Date/Time: Saturday, February 11 at 1:30pm
Address: Kidspace Museum, 480 North Arroyo Blvd. Pasadena, CA 91103map
Website: http://www.kidspacemuseum.org/events/event-list/year-rooster-book-signing
Meet children's book author Oliver Chin in Storyteller Studio for a very special reading in honor of the Chinese New Year. Oliver will read his new picture book Year of the Rooster: Tales from the Chinese Zodiac.
This and other titles in the Chinese Zodiac series will be available for purchase and to be autographed by Oliver.
---
 OC Tet Festival & Parade
小西貢越南新年慶典 (1/27-1/29)
Address: OC Fair & Event Center 88 Fair Dr. Costa Mesa, CA 92626map
Website: http://tetfestival.org/
The Tết Festival of Southern California is recognized as the world's largest Tết Festival outside of Vietnam. Helping preserve Vietnamese culture, the Tết Festival boasts about the attraction of over 100,000+ audiences and hundreds of booths in a span of a three day weekend event. Visitors are immersed with a vibrant array of traditional foods, live entertainment, festive games, and customs celebrating the Vietnamese Lunar New Year.
---
Chinatown Golden Dragon Parade & Festival
金龍遊行賀新春 (2/4)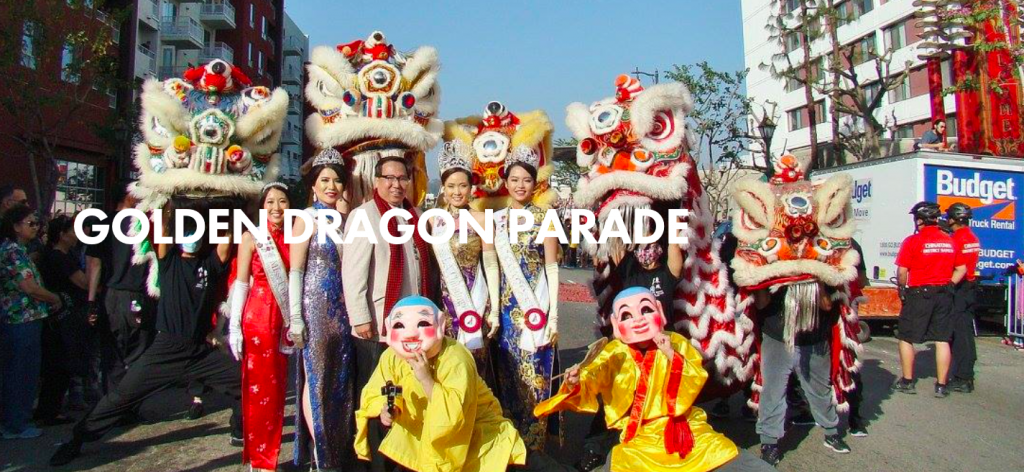 Address: Central Plaza, LA Chinatown (Golden Dragon Parade alongside)map
Website: ​www.ChinatownLA.com
Floats will line the streets of Chinatown during the 115th Annual Golden Dragon Parade with Los Angeles Mayor Eric Garcetti as grand marshal. Hundreds of spectacular floats, decked out cars, dancers and bands as they parade down the heart of LA Chinatown. The Chinese New Year Festival commences after the parade with cultural performances by some of the nation's best Chinese acts. Enjoy cultural workshops and eat your heart out with cooking demonstrations executed by Chinatown's favorite chefs, or sample the many gourmet food trucks at the event.
Since the mid-1980's, the Golden Dragon Parade has expanded to include almost two dozen floats, multiple marching bands, government officials, various dignitaries, entertainers, local business leaders and cultural groups. The parade's theme emphasizes ethnic diversity, Chinese Culture and exposure to Chinese-American businesses. The parade continues to be a rich and diverse experience for Angelenos of all ages and ethnicities.
---
Alhambra Lunar New Year Festival  
四海迎春新春園遊會 (2/11)

address: on Valley Blvd. in Alhambra from Almansor to Vega
website: http://www.alhambranewyearfestival.com
A large-scale Lunar New Year celebration in Southern California. It begins with a three-week art exhibit at the Alhambra City Hall . The main celebration is a one-day street festival on Valley Blvd. , the heart of the Chinese commercial district in the San Gabriel Valley . The festival's attendance has increased steadily over the years, now averaging 25,000. Corporate America utilizes this venue to reach out to the Asian communities.
---
Diamond Bar Chinese School Chinese New Year Festival
鑽石吧華人協會金猴迎春新春園遊會(2/4)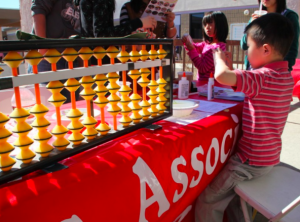 Address: Diamond Ranch High School, 100 Diamond Ranch Rd, Pomona, CA 91766, United Statesmap
鑽石吧華人協會及中文學校將在鑽石吧高中舉辦金雞迎春新春園遊會,活動有豐富抽獎、地方小吃、精采節目、好玩遊戲、工商攤位,免費參加,歡迎大家來一起慶祝新年!
Fun games, delicious food booths, terrific performances, grand raffle prizes, business exhibit booths, free admission!
主辦、協辦單位:鑽石吧華人聯誼協會 Diamond Bar Chinese- American Association, 鑽石吧華協中文學校 (DBCS) 鑽石吧華協中文學校家長會 (DBPTA)
---
---
L.A. Chinatown Firecracker 5/10K Run/Walk & Bike Ride 華埠農曆新年炮竹跑 (2/11-2/12)

洛城鞭炮鳴醒獅 齊來奔跑迎新春
Event begins with warm up exercises and a short discussion about exercising and the importance of reading. The course features a turnaround at Bishops Road, then back to the official finish line. Upon crossing the finish line, each runner will be given a commemorative finisher medal, and then directed to a carnival in the Kiddie Run area for all registered Kiddie Run participants from 7-11 AM, with carnival games, facepainting, petting zoo, puppet show, etc. A goodie bag awaits all Kiddie Run registrants.
Parents may accompany their child.
Event Highlights
All participants will receive an ultra-soft, ultra-comfy premium short sleeve t-shirt.
Opening ceremonies for the 5/10K Run/Walk and Bike Ride include the lighting of firecrackers.
5K and 10K runs are chip timed for fast & accurate results.
Medal to the overall male and female winners in the 5K and 10K runs.
Medal to the 1st, 2nd, and 3rd place finishers in each age category.
Finisher's Medal.
Free carbo load meal (Saturday, February 11, 2017).
Goodie bag.
Refreshments at the Start/Finish and along the Course.
Admission to the Firecracker Festival, featuring live entertainment and vendors.
Free bag check available to all bikers
Carnival games and petting zoo for Kiddie Run participants.
One free beer to all registered participants 21+ years of age.
---
El Monte Chinese New Year Lantern & Fireworks Festival
新春煙火嘉年華 (**FIRST YEAR!!**)
Date: February 11, 2-10pm
Address: Arceo Park, 3125 Tyler Ave, El Monte, CA 91731
《丫丫園地全力推介》
2月11號元宵佳節就快來了!想過一個浪漫難忘的節日?想吃吃喝喝玩玩樂樂?想看多姿多彩的表演?想做一個應節燈籠?想試試運氣抽個大獎?想給小孩感受華人文化傳統?來洛杉磯El Monte 新春煙火節,一次滿足你全部願望!
活動當天將會有新春期間獨家上演的免費煙火秀,是活動的最大亮點,還有上百個美食及商品攤位供民眾盡情地吃喝玩樂。舞台上同時進行兒童才藝大賽、全民歌唱比賽、美國網路當紅表演團體帶來勁歌熱舞,中國傳統的變臉及雜技表演等,還有兒童遊樂專區,推出「燈籠創作繪畫大賽」,多位優勝者可贏得現金紅包大獎。
丫丫園地兒童遊樂專區 ~~ 將開放整個室內空間,推出「燈籠創作繪畫大賽」,由專業老師指導兒童設計傳統紙燈籠,帶回家以作紀念,多位優勝者可贏得現金紅包大獎。還有許多好玩兒童遊樂活動,既精彩又有教育性。
(燈籠數量有限,建議民眾提前登記或於活動當天現場報名。)
兒童才藝大賽(4-14歲)
全民歌唱比賽 (不限年齡,需提前交mp3格式伴奏) 開放參賽者提前報名,名額有先到先得,於2月10號前截止繳交報名表,多位優勝者可獲得賽普特獎盃和電視機大獎,還將於天下衛視特別節目中播出,歡迎民眾擁躍報名及觀賽。
多間知名單位帶來豐富精彩的節目表演!鄰近約15 所學校將會參與表演,還有 LEYENDA DANCE COMPANY 帶來大型墨西哥傳統歌舞表演、DWP 舞蹈學院多次獲美國大獎的作品、孫雨婷模特兒舞蹈藝術團、美國洛杉磯兒童京劇學校、Star Factory 等單位帶來的精彩演出。
主辦 : 美中經濟發展商務交流協會 (ACEDBE)、美國加州艾爾蒙特市、美國天下衛視 、FENG & CHIANG & ASSOCIATES
活動特色
 煙火
 美食
 由燈籠佈置的攤位
 兒童游樂專區
 燈籠製作比賽
 才藝及歌唱表演大賽
---
Segerstrom Center Chinese Lantern Festival 塞格斯仲音樂廳元宵燈會 (1/28)

Address: Renee & Henry Segerstrom Concert Hall, 600 Town Center Dr, Costa Mesa, CA 92626, United States
讓太平洋交響樂團與您一快兒慶祝農曆新年,迎接雞年的來臨!在大年初一的晚上我們邀請您觀賞這場別出心裁的晚會,從李煥之的《春節序曲》,傳統又耳熟能詳的《茉莉花》,到由二胡演奏家高韶青所詮釋的《粱祝》等等,及終場在膾炙人口的貝多芬《第九交響曲第四樂章》《快樂頌》的大和唱歌聲中畫下句點。這是場西方與東方音樂、舞蹈、歌曲、和樂器的結合。
Celebrate the Lunar New Year with Pacific Symphony and usher in the Year of the Rooster with music and dance. The program includes the popular Spring Festival Overture by Li Huanzhi, the traditional "Jasmine Flower" and the delightful Butterfly Lovers Concerto with George Gao on erhu. The evening culminates in the inspirational "Ode to Joy" from Beethoven's Ninth Symphony, when Pacific Chorale is joined by the American Feel Young Chorus.
Program includes:
LI HUANZHI: Spring Festival Overture
BACH: Air from Orchestral Suite No. 3
VARIOUS: New Year's Medley
HUA WU: Deep Into the Night
HE ZHANHAO & GANG CHEN: Butterfly Lovers Concerto
HANS ZIMMER & JOHN POWELL: Dumpling Warrior Remix from Kung Fu Panda 2
CLAUDE DEBUSSY: Clair de Lune
TRADITIONAL: Mo Li Hua (Jasmine Flower)
BEETHOVEN: Finale from Symphony No. 9, "Choral"
---
Universal Studio Hollywood Chinese New Year Celebration 好萊塢環球影城歡慶猴年春節 (1/21-2/5)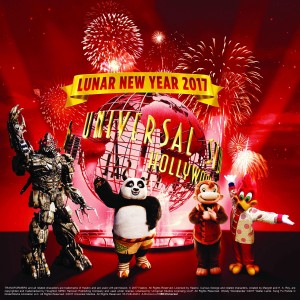 Address: Universal Studio Hollywood map
Website: http://www.universalstudioshollywood.com/lunar-new-year/?__source=social
> Come face-to-face with Mandarin-speaking Megatron from TRANSFORMERS™ against an all-new photo op backdrop
> Take photos with our beloved monkey, Curious George, dressed for the festivities in traditional Chinese attire
> Be sure to share your new year wishes at the Wishing Trees
> Find your zodiac animal to see if your personalities match
> Plus, enjoy food and activities for this unique cultural experience.
---
Beverly Center Lunar New Year Celebration 比華利山商場農曆新年慶典 (1/10-2/10)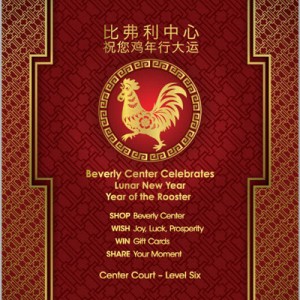 Address: Beverly Center, 8500 Beverly Blvd, Los Angeles, CA 90048, United States map
Website: http://www.beverlycenter.com/LNY2017
SHOP
In the tradition to starting a new beginning. Guests will receive a red envelope as a gift with same day purchases of $500 or more during Beverly Center's Lunar New Year promotion.
Guests who spend $500 or more will receive a $25 Beverly Center Gift Card; Guests who spend $1,000 or more will receive a $50 Beverly Center Gift Card (same day purchases only).
Void where prohibited. While supplies last. See full rules here.
WISH
Lunar New Year celebrations will launch on January 10 with an enchanting Wishing Tree in Center Court where Guests are invited to write their wish for joy, luck and prosperity. In the Chinese culture, placing wishes on the Wishing Tree will make the wishes come true.
WIN
All Guests are invited to enter-to-win a $500 shopping spree at Guest Services.
1/10/2017 – 2/10/2017. No purchase necessary. Void where prohibited. Visit Guest Services or enter here to win.
SHARE 
Guests can share their moment at the Wishing Tree on Facebook, Twitter, Instagram, Weibo and WeChat, and tag #BeverlyCenterStyle.
---
Beverly Hills Chinese New Year Celebration Gala 歡樂春節 · 魅力北京 (1/21)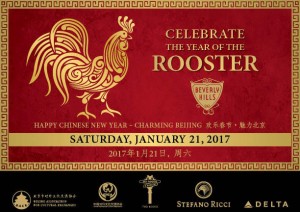 Date: 1/21
Address: Saban Theatre, 8440 Wilshire Boulevard, Beverly Hills, CA, United States
洛杉磯比華利山市會議與旅遊局日將於1月21日在比華利山的塞班大劇院舉行"歡樂春節·魅力北京"演出活動,預計將有1600多名華洋人士參加。今年的表演包括雜藝、中國京劇、芭蕾舞、中國傳統舞蹈和音樂表演,而且表演者都來自北京。
舉辦:洛杉磯比華利山市會議與旅遊局、中國對外文化交流協會、北京市對外文化交流協會
Beverly Hills Conference & Visitors Bureau (BHCVB), in partnership with China International Culture Association (CICA) and Beijing Association for Cultural Exchanges (BACE), with the support of the Chinese Consulate of Los Angeles, will host its sixth annual Chinese New Year celebration at the Saban Theatre on Saturday, January 21, 2017.
The special event will feature the "Charming Beijing" variety show with live acrobatic and musical performances and more. Guests will also be able to enjoy a photo exhibition and a vivid display of Beijing's handcrafting traditions, an intangible cultural heritage of the Beijing people and their love of life.
---
The Americana at Brand Celebrates Lunar New Year
Join us for our annual Lunar New Year celebration at The Americana at Brand as we kick off the Year of the Rooster, presented by Capital One. The festivities will begin with a parade around the property followed by cultural on-stage performances, lion dances, a ten-person dragon, stilt walkers, acrobats and arts and crafts. The event will conclude with a special performance by Culture Shock L.A.
Traditional Asian food vendors from K-town Night Market participating include Cloud Food Creations, Belly Bombz, Nitro-pop, The Ensaymada Project and Coco Fresh Tea & Juice. Guests will receive lucky red envelopes from the God of Wealth that contains cash, prizes and more!
---
Lunar New Year at Seaworld  聖地牙哥海洋世界迎中國新年 (1/28  – 2/20)
Celebrate Lunar New Year at SeaWorld San Diego. Enjoy riveting performances from the Chinese Acrobats of Hebei inside Mission Bay Theater®. Be awed by lion dancers on the Festival Stage and take in the beautiful scenery and décor. Fill your appetite with Asian-inspired food and drinks like our mouth watering Bao sandwich and Sweet Lunar Stuffed Pancakes. Start a new tradition at SeaWorld's Lunar New Year.
 
Chinese Acrobats of Hebei
During 25-minute shows held four times a day at SeaWorlds Mission Bay Theater, several acts will be performed including lion dancing, plate spinning, hoop diving, hat juggling, contortion, and chair stacking.
 
Asian Inspired Culinary Offerings
SeaWorld's Lunar New Year Festival area will be brimming with Asian-inspired food choices.
 
Festival Stage
At SeaWorld's Lunar New Year Festival area, the festival stage will be brimming with cultural entertainment and interactive activities including lion dancers, Kendama presentations and a Dragon Parade.
---
Thousand Oaks CCCA Chinese New Year Celebration 康谷中華文化協會雞年新春晚會 (2/18)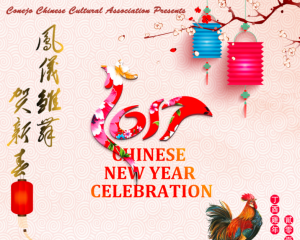 Address: Thousand Oaks Civic Arts Plaza, 2100 E Thousand Oaks Blvd, Thousand Oaks, CA 91362, United States map
Website: http://www.ccca-tocs.org/wp-content/uploads/2017/01/2017CNYP.pdf
康谷华人文化协会鸡年新春晚会正在紧锣密鼓地排练当中, 将于二月十八日晚七时在Fred Kavli Theatre 正式与大家见面!华协诚恳地邀请您加入我们康谷华人大家庭一年一度的农历新年庆祝活动。
请大家于一月十四日至二月十八日的周六在中文学校购票, 票价有 $35, $30, $25, $20 四种。让我们一起迎接和 庆祝二零一七鸡年新春吧!