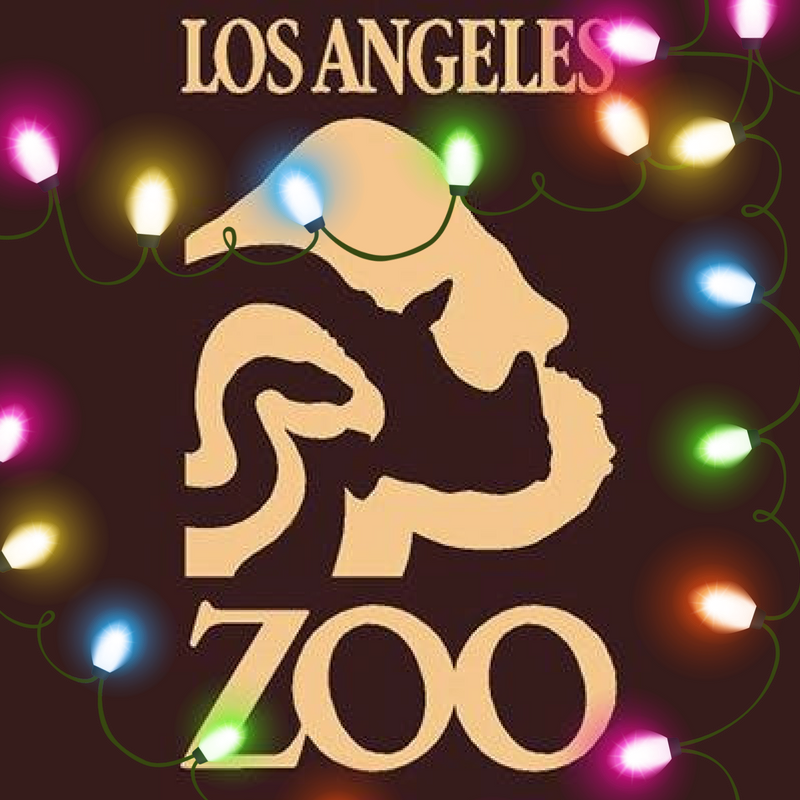 原來洛杉磯動物園已經成立了半個世紀了!11月28日迎來了動物園的 50歲生辰,當天會有許多慶祝活動。。。
隨著聖誕佳節和新年的來臨,動物園還舉行了好多親子活動,是愛好動物的大人小朋友們的好去處。
---
洛杉磯動物園成立50週年慶生會 Los Angeles Zoo 50th Anniversary ZooLAbration

Date: Monday, November 28
Time: 10 AM – 4 PM
ZooLAbrate the L.A. Zoo's 50th birthday with 50% off admission and concessions!*
At 10 a.m. there will be birthday cake (while supplies last), a walk among the animals, and live music and entertainment. Throughout the day there will be birthday "cake" feedings for the animals, and much more to make our 50th birthday an unforgettable party for all!
---
 幻彩燈色動物園  
L. A. Zoo Lights 

Dates: November 18 – January 8, 2017
Time:  6 PM to 10 PM nightly
Get the holiday season off to a dazzling start as we "ZooLAbrate" our 50th year! Explore a dazzling wonderland of light, visit with real reindeer, and enjoy seasonal treats and goodies, all under the stars at the beautiful Los Angeles Zoo.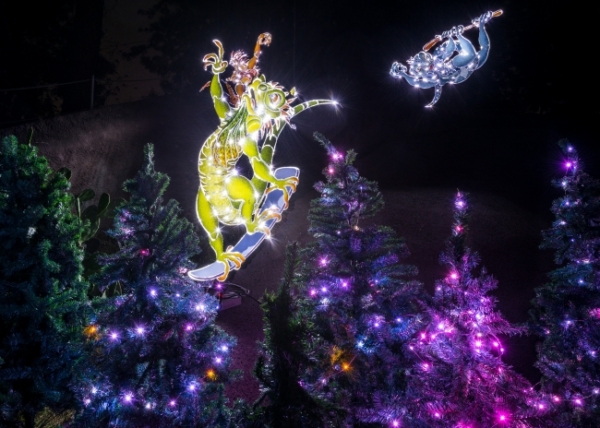 L.A. Zoo Lights is a not-to-be-missed nighttime holiday light experience that debuted in 2014 and has grown each year since. This year's event promises to be even more magical, as we "ZooLAbrate" our Golden Anniversary with more lights, and more nights.
Take a 60- to 90-minute stroll through a large area of the Zoo featuring animal-themed LEDs, lasers, 3D projections, and animated displays.
Dazzling new features include interactive photo ops, a "black light party" within The LAIR reptile house, and a reimagined water show.
Capture your holiday memories in a photo with Santa Claus (on select dates).
Meet our live reindeer family!
Warm up with hot cocoa and other holiday treats.
Free parking!
With musical performances at 6:30 and 7:30 p.m. on the ZooLAbrate Stage from Tori Morrison and Kirby Ai on November 26 & 27, and from Listen on November 28!
Santa will be available for photos from 6-9:30 p.m. on November 25-27.
動物園麋鹿聖誕樂 Reindeer Romp
Dates: November 25 – December 1
Real reindeer are back in town and making the L.A. Zoo their home for the holidays!
Visit them in Reindeer Village daily through January 8, 2017! On weekends, kids can make their own antlers, write letters to Santa, and pose for adorable holiday photos, as well as the special activities listed below.
You could win a Family Deluxe membership and a $200 Amazon gift card by entering our Reindeer Names Contest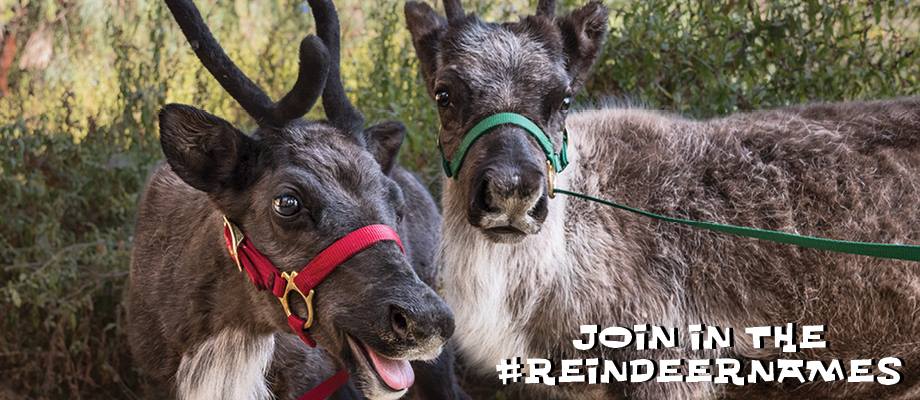 SPECIAL EVENT ON SATURDAY, NOVEMBER 26
• Reindeer keeper talk at 11 a.m.
• Chimpanzee enrichment demo at 11 a.m.
• Swazzle's Holiday Extravaganza Puppet Show at 11:30 a.m., 1:30 p.m., and 3:30 p.m.
• Troubled Ice ice carving show at 12:30 p.m. and 2:30 p.m.
• Photos with Santa from 11 a.m. to 3 p.m.
So bring the family for a special holiday adventure at a great value. All activities except Santa photos are free for members and with paid admission.
---

動物園親子除夕慶典 L A Zoo Family New Year's Eve
Date: Thursday, December 31st, 6 p.m.
Celebrate the new year in style with express entry to L.A. Zoo Lights, a dinner buffet that includes soft drinks and dessert, a carousel ride, games, DJ dance party, and live broadcast of the Times Square ball drop.
---
The Los Angeles Zoo and Botanical Gardens is a 133-acre (54 ha) zoo founded in 1966 and located in Los Angeles, California. The city of Los Angeles owns the entire zoo, its land and facilities, and the animals. Animal care, grounds maintenance, construction, education, public information, and administrative staff are city employees.