【丫丫有禮】 送你最大型親子寵物博覽會家庭套票 4 張(加速版)
這個一連3天的展會是全美國規模最大的,現場將會有各種可愛的小動物:貓咪、狗狗、迷你馬、小鳥、爬蟲類等等,上千種動物共聚一堂,除了為大家帶來精彩絕倫的動物演出外,也有不同的動物比賽,大家拭目以待囉!
(溫馨提示:請不要帶自己的寵物來喔!)
1. LIKE
La JaJa Kids 丫丫園地
Facebook Page 及 此 post
2. LIKE
America's Family Pet Expo – Orange County
Facebook
3. 在此 post下面回答問題: 你家裡有寵物嗎? 如果有,請上傳一張相片到此 post。如果沒有,請說出你最想養什麼寵物。
5. 分享此 POST 至你個人Facebook Timeline上,並將你的分享設定為公開(Public)。
· 截止日期: 即日起至2016年 4月21日晚上12時正。
· 得獎結果將於2016年4月22日或以前收到通知領獎詳情。
The 27th annual America's Family Pet Expo returns Friday, April 22 – Sunday, April 24, 2016 to the OC Fair & Event Center in Costa Mesa (88 Fair Drive, Costa Mesa 92626). Cats, dogs, miniature farm animals, birds, and exotic reptiles, will come together in this unique event giving show guests the opportunity to experience furry, feathered and scaled friends in a variety of different ways.
New to the Pet Expo, is an adorable collection of mini farm animals including mini donkeys, mini cattle, mini sheep, mini dairy goats, chickens, rabbits, and pot belly pigs. For equine lovers, horses from Camp Rusk Foundation for Retired Horses will make their debut.
Returning fan favorites include Splash Dogs, offering a wet-and-wild canine competition, and the Police Dog & Protection Demonstrations, crime fighting dogs in action showing how they serve and protect our community. The Free Flight Bird Show, where magnificent birds spread their wings and take flight, will perform throughout the weekend.
Kids can get in on the action by designing and creating a 10-gallon aquarium in the Kids Aquarium Contest. There will also be pony rides, face paintings, and The Great American Petting Zoo for the whole family to enjoy.

Pet Adoptions will be handled on site for those looking for that "purrfect" animal addition to the family. There will be hundreds of animals hoping to find their forever home from local community partner organizations at the Pet Expo.
活動詳情:
General Admission: $13.00; seniors 60 and over, $11.00. Children 6-12, $8.00. 5 yrs and under, free. Active and retired military free with ID.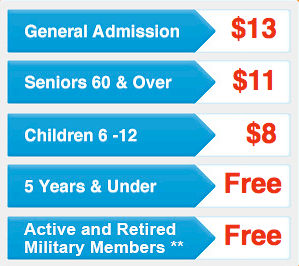 Show hours: Friday 10am-6pm; Saturday 10am-7pm; Sunday 10am-6pm.
Address: OC Fair & Event Center, 88 Fair Drive, Costa Mesa 92626.
Facility charges: $7.00 parking.
參考詳情請瀏覽: www.PetExpoOC.org .
The America's Family Pet Expo is created, produced and managed by World Pet Association, Inc., a 65-year-old nonprofit organization dedicated to promoting responsible pet care.