【丫丫有禮】送你 4 張迪士尼冰上世界《神奇寶庫》貴賓門票
最熱門的迪士尼冰上世界《神奇寶庫》將在四月中來到洛杉磯!
這個陣容鼎盛的精彩製作集合八套經典迪士尼電影和五十多個動畫人物,無論你家孩子最喜歡的那一個公主或卡通人物,這場冰上秀都會讓你們一家大小看得眉飛色舞!
【丫丫有禮】
慶祝春假來臨,丫丫園地大贈送又來囉!我們這次將送出迪士尼冰上世界 Treasure Trove《神奇寶庫》的貴賓門票共四張。參加辦法非常簡單,立即參加吧!
【丫丫讀者

獨家折扣!

】T

ickets 30% off for all shows (except opening night) for a limited time only. 

Valid on $20-$29 price levels only (not valid on Front Row or VIP.  No double discounts.  Limit of 8 tickets.). To redeem online, enter in 

MOM30

 in the special offer box – For Citizens Business Bank, Ontario @ AXS.com / 888-9-AXS-TIX

 

 or Long Beach Arena @ Ticketmaster.com 800-745-3000. HURRY! Limited amount available, get '

em

 before they're sold out!
---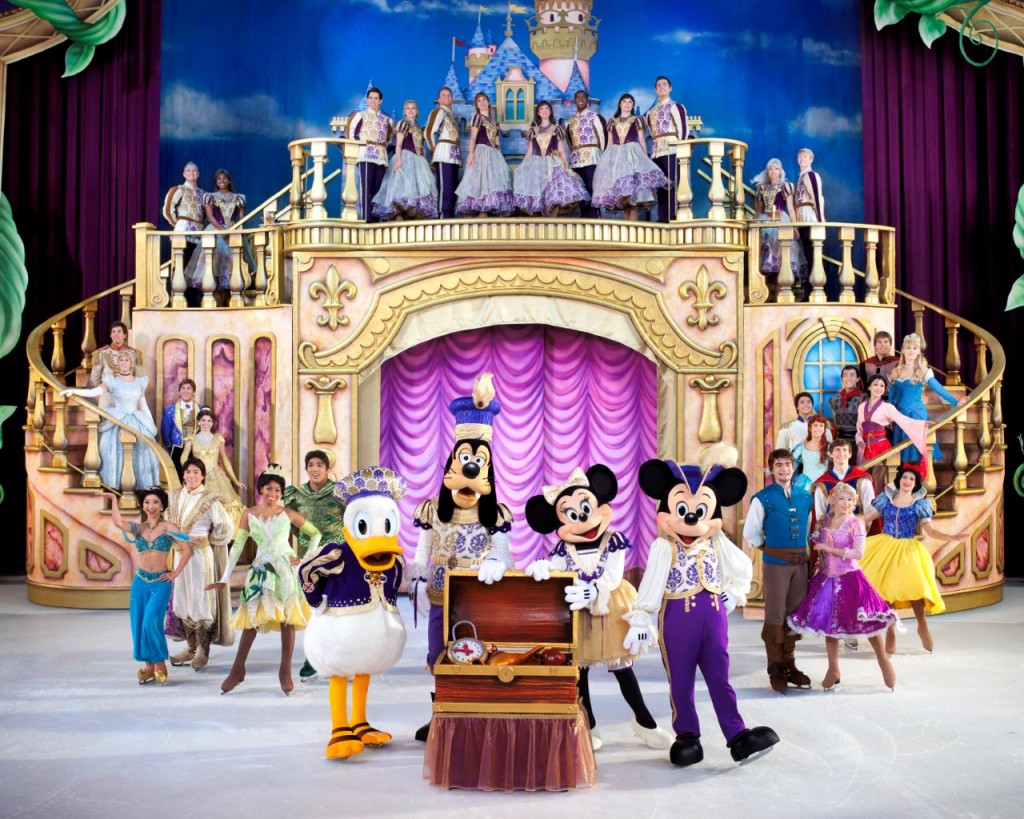 Skating Into Long Beach and Inland Empire from April 13th – 24th
Audiences will discover endless riches when an extraordinary lineup of stories from the Disney Vault come to life for the ultimate Disney animation celebration with the delightful production, Disney On Ice presents Treasure Trove – Presented by Stonyfield YoKids Organic Yogurt. Disney On Ice sets the gold standard with its skating spectacular spanning tales from the first full-length animated film to the 50th Disney film, playing the Southland from April 13-24 at the Citizens Business Bank Arena in Ontario and Long Beach Arena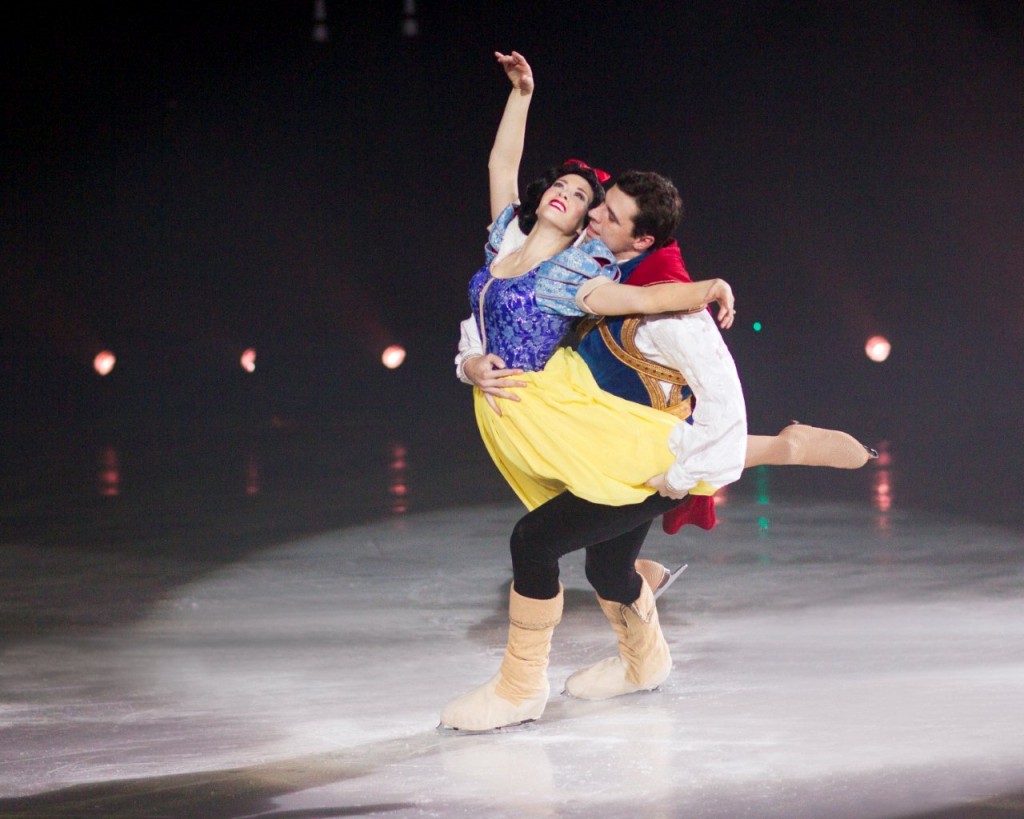 Highlighting eight Disney movies and more than 50 Disney characters featured, Feld Entertainment's Disney On Ice presents Treasure Trove – Presented by YoKids will create memories your family will treasure for a lifetime!
Hit the ice with Mickey Mouse, Minnie Mouse, Donald and Goofy as they embark on a fun-filled treasure hunt for some of the most popular Disney films ever.
Get tangled up in Disney's 50th animated feature with Rapunzel and Flynn.
Enter the worlds of your other favorite Disney Princesses: Ariel, Belle, Cinderella, Jasmine, Aurora, Tiana, Mulan and, of course, the one who started it all, Snow White. Ahoy, Mateys!
Set sail with Peter Pan, the always sassy Tinker Bell and the cantankerous Captain Hook & his pirate pals!
Trek the wilds of Africa with Simba, Nala, Pumbaa and Timon as they discover the true meaning of the 'Circle of Life.'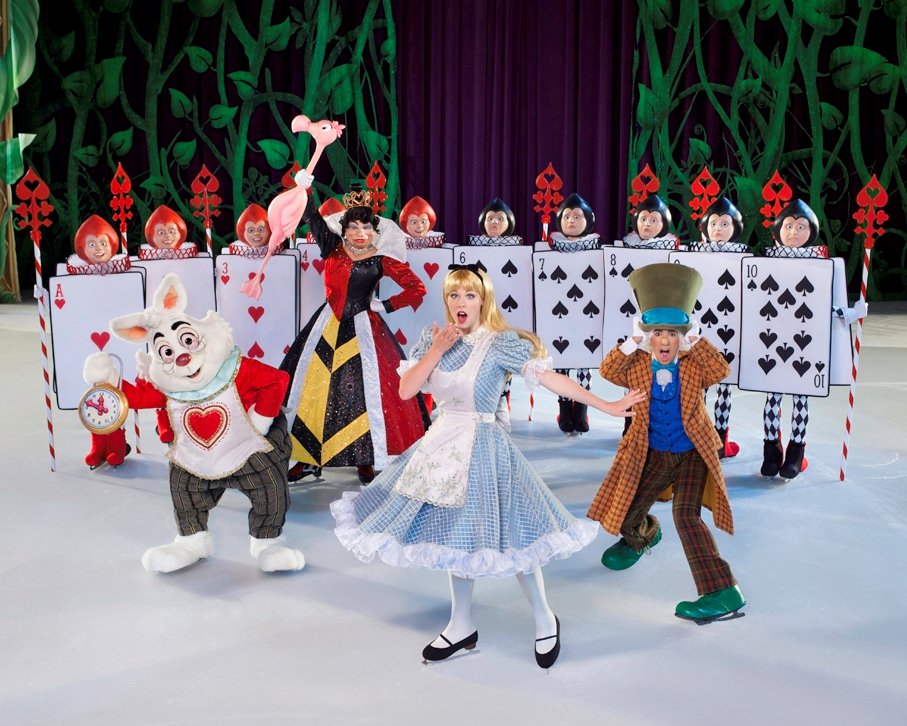 Tick-Tock! Tick-Tock! Don't be late to a very important date with Alice and the Mad Hatter as they march with the Queen of Hearts' Army of Cards.
Plus set a playdate with Woody and Buzz Lightyear because the toys are back in town!
---
【丫丫有禮】
慶祝春假來臨,丫丫園地大贈送又來囉!有獎問答環節會抽出一位幸運家庭。我們這次將送出迪士尼冰上世界 Treasure Trove《神奇寶庫》的貴賓門票共四張。參加辦法非常簡單,立即參加吧!

請將以下問題的答案 email 到 info@lajajakids.com:
1) 迪士尼冰上世界
在4月21-24日期間將在洛杉磯何處演出?
a) Citizens Business Bank Arena     b) Staples Center        c) Long Beach Arena
2) 請答出將會出現在《神奇寶庫》冰上秀的任何一位廸士尼公主名字
---
ONTARIO
WHEN: Wednesday, April 13 thru Sunday, April 17
o Wednesday, April 13 ~ 7:00pm
o Thursday, April 14 ~ 7:00pm
o Friday, April 15 ~ 7:00pm
o Saturday, April 16 ~ 11:00AM, 3:00PM & 7:00PM
o Sunday, April 17 ~ 1:00PM & 5:00PM
WHERE: Citizens Business Bank Arena – 4000 Ontario Center Parkway, Ontario, CA 91764
TICKETS: Ticket prices range from $22, $28, $45 (VIP) and $70-$75 (Front Row)
* Opening Night tickets available for only $15 each (not valid for premium seating)
Tickets available for purchase online at AXS.com, charge by phone at 888-9AXS-TIX or in-person at the venue Box Office.
*ticket prices vary between weekday/weekend performances; tickets may be subject to service charges/facility fees – prices subject to change
WHEN: Thursday, April 21 thru Sunday, April 24
o Thursday, April 21: 7:00PM
o Friday, April 22: 11:30AM & 7:00PM
o Saturday, April 23:  11:00AM, 3:00PM & 7:00PM
o Sunday, April 24: 11:00AM, 3:00PM & 7:00PM
WHERE: Long Beach Arena – 300 E. Ocean Blvd, Long Beach, CA 90802
TICKETS:
Ticket prices range from $22, $28, $50-$55 (VIP) and $75 (Front Row)*
Opening Night tickets available for only $15 each (not valid for premium seating)
Tickets available for purchase online at Ticketmaster.com, charge by phone at 800-745-3000 or
in-person at the Long Beach Arena Box Office
*ticket prices vary between weekday/weekend performances; tickets may be subject to service charges/facility fees – prices subject to change