LACMA 週末親子藝坊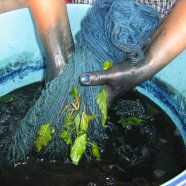 洛縣美術館每個週末的家庭藝術活動都是廣受歡迎的,而且每個月都有不同的主題,總是讓你有嶄新的體驗。
12:30–3:30 pm | Free
Join LACMA on Sundays for programs designed especially for families. Make art, explore the museum, or join a bilingual gallery tour. Most of all—have fun! Make, look, and talk about art at Andell Family Sundays! This weekly family event features artist-led workshops and friendly gallery tours and activities thematically based on special exhibitions and LACMA's permanent collection. Create memories together and have fun!
 LACMA visitors can learn about mythical animals such as dragons, enchanted house cats, and tengu (hint—they are part crow and excellent at martial arts!). The exhibition Every Living Thing: Animals in Japanese Art shows the myriad ways animals are depicted in Japanese art.
In artist-led workshops, kids make their own mythical and supernatural animal-inspired creations.
For those in need of more inspiration, Chris Burden's kinetic sculpture, Metropolis II  goes into action every Sunday at the following times: 10:30 – 11:30am, 12:30 – 1:30pm; 2:30pm – 3:30pm; 4:30pm – 5:30pm
(Don't forget: children under 17 can get a free membership to LACMA through the NexGen program, which entitles them to bring an adult guest with them each time they visit).
LACMA | L.A. Times Central Court
Free, with general admission 
Note: Children must be accompanied by an adult.
Andell Family Sundays—Found in Translation is supported in part by a grant from the WHH Foundation
Andell Family Sundays is supported by Andrew and Ellen Hauptman and The Hauptman Family Foundation.
Outreach and transportation for Andell Family Sundays are supported by Tally and Bill Mingst.
Arts for NexGen LACMA is supported by The Eisner Foundation, the Chapman Hanson Foundation, and The Claire and Theodore Morse Foundation.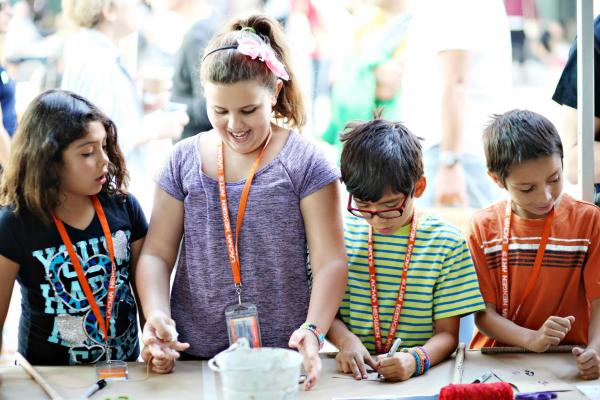 Related Events