Kidspace Snow Days ~~ Win Tickets for 4 to Play Snow at Kidspace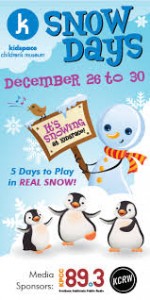 Play in REAL snow, build your own snowman friend, perfect your snowball making skills, add your mark to our collaborative winter art installation, and make snow angels. Continue to celebrate the season with live performances each day, winter-themed art, and the science of snow.
Cookie decorating will also be available for an additional $3 fee, other activities are included with museum admission.
Break out your mittens, boots, and snow hat for a day of winter wonderland fun!
Public Event Hours
9:30am – 5:00pm, Tuesday to Friday, December 26-29
10:00am – 5:00pm, Saturday, December 30
(Kidspace Member Preview Mornings 8:30 – 9:30am, Tuesday & Wednesday, December 26-27)
When visiting Kidspace during December 26 through December 31, please prepare for heavy traffic throughout the Rose Bowl and follow directions of the parking attendants to the first available general parking lot. For your safety, cross streets at designated crossing areas only.
---
1. 到丫丫園地的 Facebook 專頁點「讚」LIKE 
2. 讚好此貼文 (Post),並且在此貼文 Comment 及 Tag 2 位朋友
3. 分享 (Share) 此貼文 (Post) 至你的個人 Facebook Timeline 上,請留意將您的分享設定為公開 (Public)
截止日期: 2017年 12月23日晚上 9:00pm
抽獎結果將於 2017年12月24日在丫丫園地臉書專頁上公佈,得獎者需在12月24日 9:00pm 前電郵丫丫園地
每日精彩表演 Performance Schedule –
Daily at 1:00pm in the Stone Hollow Amphitheater
December 26 – Rumbling Rhythms: Interactive Drumming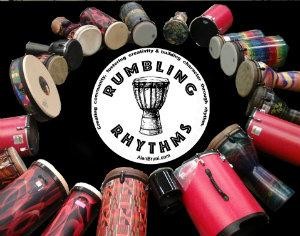 Mr. Alan is a longtime educator, from classroom to museum, and is masterful at utilizing the arts to enhance and supplement learning. Learn and express yourself through the language and metaphor of rhythm.
December 27 – Shakti Circus: Hula Hoop & Stilt Walking Show
Join your friends Pixie the Clown, Billie Ballerina, and Jingles the Elf in Winter Wonderland. This interactive show is chock-full of jump stilts, hula hoops, and circus fun. Stick around after the show to dance, hula, and take photos.
December 28 – Wildlife Learning Center: Winter Animal Show
A live animal show featuring a red fox, porcupine, white rabbit, chinchilla, and owl.
December 29 – Arte Flamenco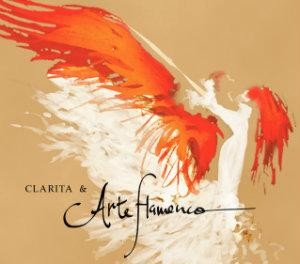 Arte Flamenco Dance Theatre, Inc., is a non-profit organization, with a mission "to enrich people's lives through dance." This children's dance performance will present a world dance program featuring dances of Spain, Mexico and Hawaii.
December 30 – Rene's Marionettes
This family-friendly show features an assortment of unique marionettes from a dancing monkey to singing chickens. These colorful characters are guaranteed to bring out the grins, smiles, giggles, and laughs in everyone!